The November Feast leads to December Delight at the Obattoo Cafe. As the year draws to a close we bid a warm adieu with a call to our roots with Akki Roti and Paranthas, recalling the food we have grown up with. We have learnt so much through our sojourn into the kitchen this year. Besides the art of cooking and the science of ingredients, we have learnt to feed and serve and work together, enjoying every moment of our culinary excursion. So we invite you to our December offering, some new colours of skills and flavours added to our palate for our Tasty Tuesdays.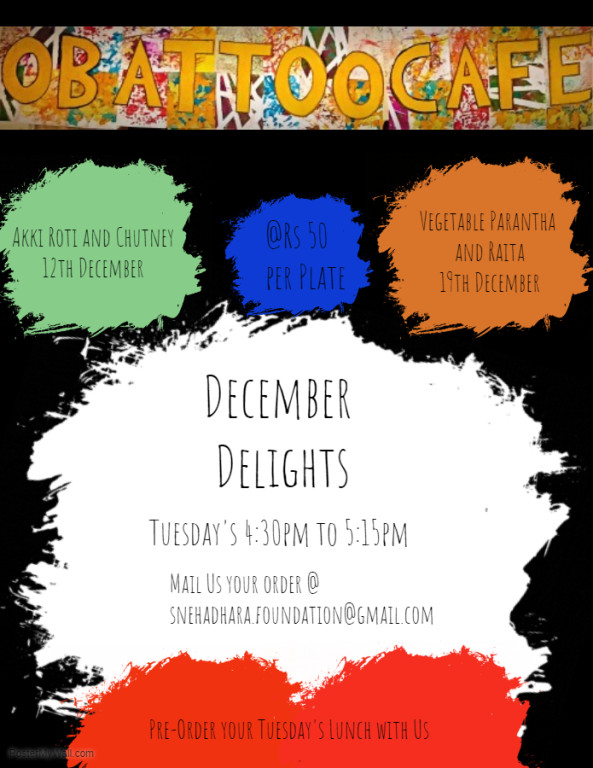 Our team of chefs continues to feed the hungry hordes with lunch too on Tuesdays. Orders for lunch are welcome too, it gives us another opportunity to cook and serve and eat together.
Comments are closed.