We welcome the New Year at Cafe Obattoo with January Savouries. A platter of goodies, that epitomise new beginnings, new tastes and new skills for us to work on. We invite you to join us in greeting 2018 with a menu that takes us through the flavours of South India to the zest of the North, along with some international fusions too. The sweet and the savoury Tuesdays are back with renewed vigour in the New Year.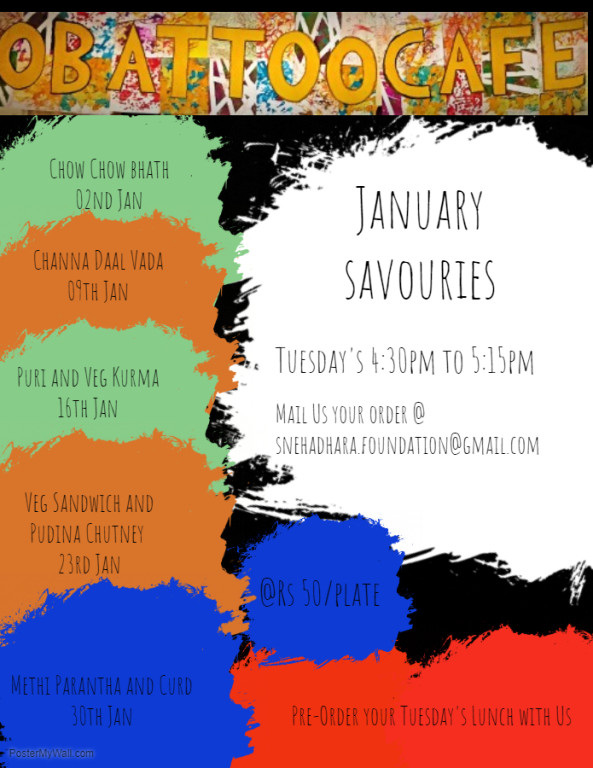 Our team of chefs continues to feed the team with lunch too on Tuesdays. Orders for lunch are welcome too, it gives us another opportunity to cook and serve and eat together.
Comments are closed.