The essence of February in Cafe Obattoo is the Flavours. The team moves from the classical to the popular with a range from Ragi Roti to Vegetable Pakoras. It is a month of experimenting with a range of masalas and a variety of tastes. Greet the Tuesdays of the month with February Flavours.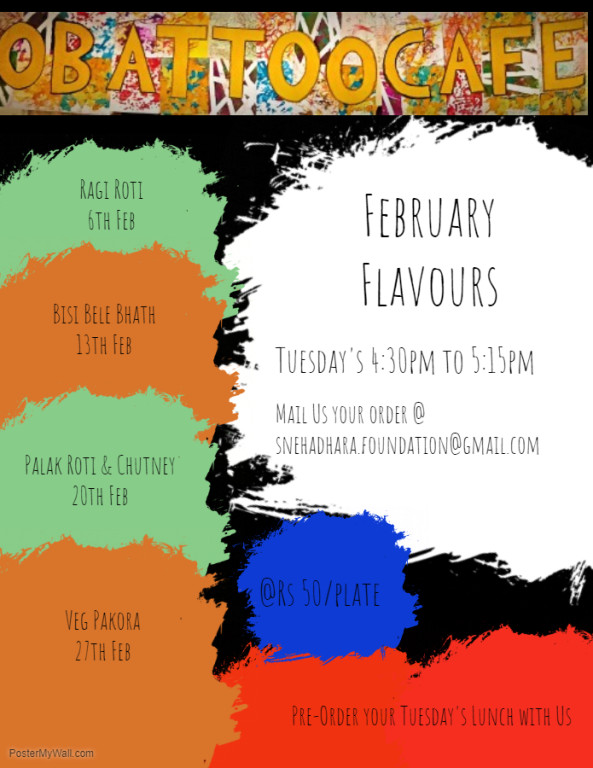 Our team of chefs continues to feed the team with lunch too on Tuesdays. Orders for lunch are welcome too, it gives us another opportunity to cook and serve and eat together.
Comments are closed.