Direct Care
A vibrant new Direct Care space has only strengthened our approach of working for inclusion through the arts. Each of our Direct Care programmes is designed to meet the learning needs of a diverse group of children and adults with special needs both in our Centre and in the spaces we collaborate with.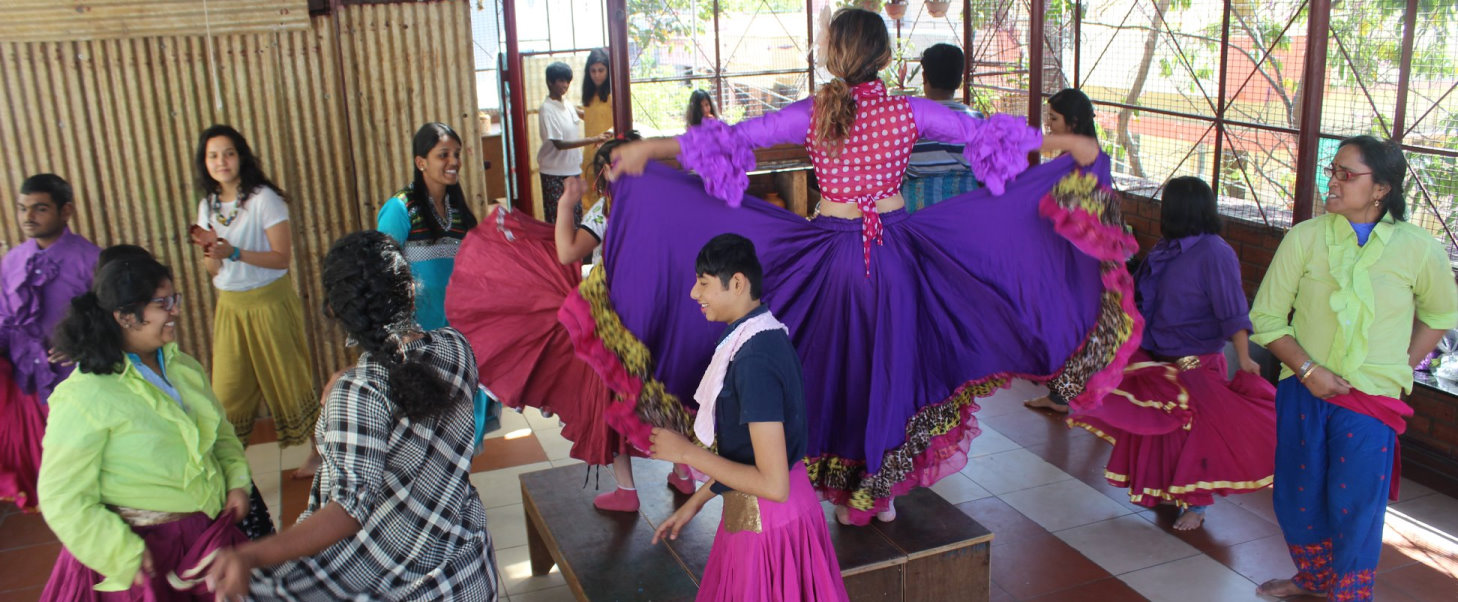 Part of the Direct Care Operations is supported by HT Parekh Foundation

Uhuru
The Direct Care space of Snehadhara is our crucible for working through the arts with children and adults, across disabilities and age groups. In this space, we address basic life-skills, academic interventions, vocational goals, livelihood and long-term caregiving. This programme is about finding empowerment while learning together.

Oota Thota
Oota-Thota is one of Snehadhara's flagship programmes and its gives food, fun and learning their due place – right in the centre of our lives. This programme is about learning to create, to support, to nourish and empower ourselves, while we work in teams. It is about overcoming resistance and creating a new skill base while making some seriously delicious food.

Pipilika
Inclusion is the very essence of our work at Snehadhara Foundation. Through our Pipilika programme we share learning spaces with children from diverse and disadvantaged backgrounds. Theatre, games, improvisation, visual arts, clay work and other artistic tools create openings for dialogue, internally and externally. This programme stands testimony to the power of the arts in working towards inclusion.

Snehasangti
Snehasangiti offers the invaluable opportunity for our children and adults with needs and the children of a mainstream school to mingle, play and learn together. Co-locating learning and games regularly, with another school enables an environment where empathy can grow, even while the children all simply enjoy each other's company.