Ishanya we are proud of you! Friends, on the occasion of Ishanya's 1st Annual Day Celebrations, we are excited telling you about our collaboration with Ishanya in a pilot program on 'technology assisted intervention' for children with special needs. This offered us opportunities to give our children a range of learning experiences.
To mark the event, Ishanya is organizing a panel discussion on Saturday, October 22nd, 2016. Our Executive Director, Gitanjali is honoured to be a part of the afternoon session on "Alternative Intervention for the Holistic Development of the Child". A number of distinguished speakers will be deliberating on issues of children with special needs, holistic interventions and learning and development.
We started our co-location with Ishanya last year and clearly it has been a meaningful engagement for the children and us. Children have been exposed to computer literacy skills and considerable progress has been made in developing their capabilities.
The objective of this collaboration was to create a child centric equal stake holder model which brings together co-location of organisations to share resources and expertise.
A huge round of applause to you, Ishanya!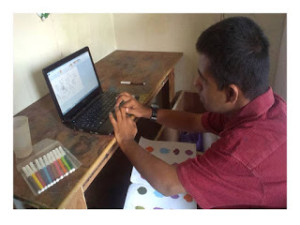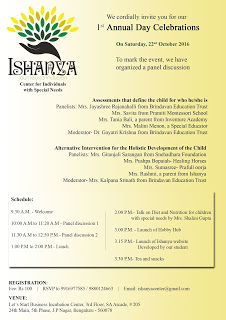 Source: SnehadharaBlog