"How far we travel in life matters far less than those we meet along the way."
Amee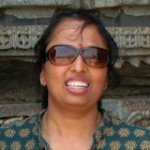 Dr. Sandhya Umesh Prabhu
Sandhya completed her MBBS in 1998 followed by a post graduation in anaesthesiology in 2001. She is presently working in the capacity of an ICU specialist and anesthesiologist in Bangalore.
A doctor by profession and a creative person by hobby, Sandhya is passionate about language and literature. She loves writing poems, stories, and scripts. She has a flair for music and visual art forms.
Sandhya is a very people person with a lot of wit and humour. She enjoy interacting with people from different walks of life, understand their likes, dislikes, joys and sorrows. She aspires to be a writer and a counsellor. She considers herself to be blessed as she is in a profession which touches human lives. She derives joy and wishes to commit herself to social activities which allow people/children to accept themselves as they are, recognize their unique potentials and allow them to stand by themselves independently.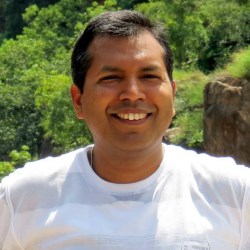 Ramesh Agrawal
Ramesh is a techie who spent 18 years of his life writing and designing software that most folks don't even know exists. He has a B. Tech in Computer Science from BIT, Mesra, Ranchi and an MBA from IIM Bangalore.
A firm believer in the power of the community, he spends a lot of time harnessing the power of technology to bring communities together.
He can never work on just one thing. After quitting his corporate job in 2014, he now manages operations for Q&FSC, is dabbling with entrepreneurship, runs a co-working space WorkAdda and also spends time growing BB76 (Better Bangalore 76), a neighborhood improvement community around Bannerghatta Road. He also spends time coaching and mentoring young entrepreneurs.
Ramesh is helping Snehadhara expand it's network and build sources of funding along with helping us with ideation, strategy definition and most significantly helping us think BIG.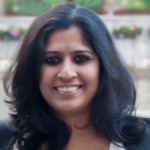 Lakshmi Govindrajan Javeri
With over a decade's experience as a cultural journalist with an English daily, Lakshmi Govindrajan Javeri's life has been the typical fast-paced, competitive and busy one, leaving hardly any room for much else. Through her daughter Anika's birth, she has been able to look at life in a more balanced way, making time for more small joys and focusing on happiness on the whole than just career advancements.
As a journalist, she has chronicled the works of people who have made a difference in the lives of others in unique and courageous ways. Her idea of unwinding is through music in any form – live or otherwise. If given a chance, she would love to use music to work with the elderly because nothing gives more solace than time spent over music.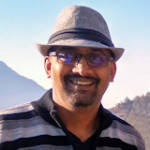 Vinayaga Raman
Vinayaga Raman is a techie at heart and has worked in the Software Industry for over two decades. He completed his MSc in Computer Science from ICSEI Indore and his hobbies include Gadgets, Movies and Music. He sees himself getting into the teaching field at some point in his life.
Vinayaga sees Social Responsibilities as a way of giving back a little of what has been provided to us by life in abundance. A lot of good work is being done in the social space, but lack of technology awareness means that most of this work happens in deep silos with little or no sharing. He wants to use technology as a bridge so that the social sector can focus on doing what they do best and not worry about the digitization and sharing of information.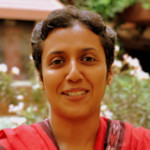 Soumya Jayaram
Soumya Jayaram is passionate about two things – environment & photography. She spent her formative years in Coorg & Chikamagalur, both places known for their extensive greenery and wild life. She also enjoys cooking, stitching and interior decoration. Soumya has a keen eye for art.
Soumya has always been academically inclined. She obtained her B.Com degree from University of Mysore in 1997. She subsequently qualified as a Chartered Accountant. Soumya started her career in Mumbai with ICICI Bank . After six years of being in Mumbai she moved to Bangalore.
Soumya is married to Sameet Jeppu and has two children Savitri and Pramith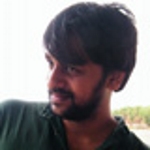 Ramnath Bhat
Ram is the co-founder of Maraa-arts and media collective, Bangalore, an organisation that works in areas of media for freedom of expression and learning and spaces for diverse publics. They facilitate setting up and training of community radio stations across India and art in the contexts of urban spaces.
Ram has a background in IT and Media Studies. Learnt community media in VOICES, Bangalore based advocacy group. Currently working on research and policy advocacy on white space, digitization, mobile telephony, spectrum allocation, community radio and internet access/infrastructure. He is interested in media law and public policy making.