"The marvelous richness of human experience would lose something of rewarding joy if there were no limitations to overcome. The hilltop hour would not be half so wonderful if there were no dark valleys to traverse."
Helen Keller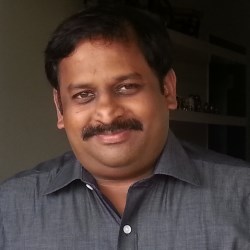 Soundararajan Sarangan
Sarangan Soundararjan is the Managing Trustee at Snehadhara Foundation. After working in the corporate sector for over 25 years, Sarangan is now a facilitator in the Direct Care centre. His journey of working with direct beneficiaries with special needs began after he made a conscious decision to step down from his successful career in the corporate world . His sessions with the children this year has been in designing and facilitating the sports program and making musical instruments. Along with directly working with the children at the Direct Care space he also supports the activities of the organisation across its programmes. His own life journey brought him to contribute back to the young adults at the Government Observation home.
Sarangan is a good swimmer and has always had a flair for sports. He has represented his college in cricket and football. Sarangan is also passionate about cooking ,exploring his culinary skills and presently star gazing. He has always challenged traditional methodologies when it comes to schooling and teaching. Sarangan attributes his life experiences to be his best teacher. He proudly calls himself a homemaker and helps with his wife's work -life balance. A man of few words, he enjoys working with rhythm and music. He has not been formally trained in music but plays various instruments including the harmonica and bulbultarang. He has trained under Arthur Hull in Drum Circle Facilitation.
Sarangan, holds an Engineering degree in Computer Science from Pune University. Quite early on in his life, he set out to carve a niche of his own. After completing Engineering, he chose to start his career with teaching Computer architecture at MIT Pune. 'In his journey of over 2 decades in the IT industry"he has taken on challenging roles in Tata Elxsi , Silicon Graphics Inc. and Accenture.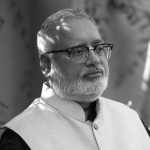 Mohan Sundaram
Graduated from IIM Ahmedabad, Mohan is an Advisor at Disability NGOs Alliance (DNA), a business leader, social entrepreneur who has worked and excelled across a wide range of industries in top management/ business leadership roles with strategy and technology being the
anchors for over 25 years out of the 33 years. Have been starting up technology based businesses for over 25 years in various industries
and have spanned all functions in organisations with hands on responsibilities. He has worked for Indian and Multi-National Corporations with global responsibilities.
He has been associated with the NGO sector in disability since 2013 and deeply involved in building out Disability NGOs Alliance (DNA) –
a federation of disability focused NGOs and innovations for disability alleviation. Apart from being an Advisor at DNA, he is a Trustee and
Board member at APD- The Association of People with Disability, mentor at NSRCEL Incubation Centre, IIM Bangalore, Executive' Organisation Consultant and Owner at Wisian Consulting.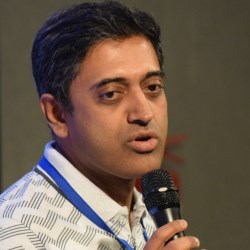 Rajeev Menon
Rajeev Menon is a mentor and advisor to Snehadhara and has been associated with visioning for the organisation. He looks at strategic planning and implementation of the outreach initiatives of Snehadhara in building inclusion into mainstream schools. An accomplished Sales leader & a customer focused Product Innovation specialist with over 16 years of wide exposure in sales across Enterprise &HR, Education, Industrial and FMCG segments, he has a strong expertise in talent evaluations.
He has had successful and long sales stints with Wipro Infrastructure, Coats Plc and MeritTrac Services and has acquired and exhibited expertise in Product Creation and Operations. A thought leader in Talent Assessment he has delivered talks in this area and contributed articles to newspapers and trade journals. Rajeev is adept at identifying new business opportunities and forging strategic tie-ups. He is successful at creating and managing international partnerships.
"With over 10 years of experience in the Human Capital Measurement space, I believe my expertise and advisory services can be useful for assessment companies as well as organizations looking to optimize and innovate their candidate and employee evaluation processes." says Rajeev.
At Snehadhara his current focus is on providing direction and opportunities for scaling our initiatives through digital learning platforms, building partnerships with organisations to create an ecosystem of like-minded people who wish to re-imagine classrooms and learning outcomes for all.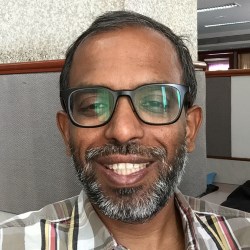 Sameet Jeppu Kumar
A native of Mangalore, Karnataka but having grown up in Hyderabad and stayed subsequently in Suratkal, Chennai, Mumbai and Bangalore, Sameet is quite willing to call any of these places home. He can speak in 5 languages (English, Tulu, Hindi, Kannada and Telugu) but is comfortable only in English for written communication.
Sameet completed his graduation (B.E E&E from KREC Suratkal) in 1996 and has been working in the IT industry ever since. He currently employed by NCR Corporation as a Development Manager and is based out of Bangalore.
Sameet is an voracious reader of English literature and enjoys reading a wide variety of subjects. He enjoys most kinds of arts such as music, dance, drawing (particularly sketching) and modelling. He is also a nature lover and enjoys going on long walks/hikes/jogs.
Sameet is married to Soumya and has two children (Savitri and Pramith)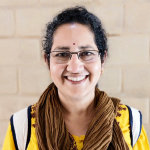 Sumathi Ramjee
Sumathi Ramjee is the Joint Managing Trustee at Snehadhara Foundation. Sumathi , an Arts Based Therapy Practitioner has been the recipient of Pearson Teaching award for Outstanding Contribution to Special Needs children in the year 2012-2013 and Pearson Special Jury Award in the year 2012-2013. She has presented a poster on "Crossing Sensory Boundaries using Arts" at the South Asia International Autism Conference 2015, Delhi.
Sumathi is a First Class B. Tech in Electronics from Madras Institute of Technology, Chennai. After working as an assistant director with the Institute for Design and electrical measuring instruments, Mumbai, her field diverged and she acquired a Certificate in Guidance and counselling from Christ College, Bangalore. Thereafter followed a certificate in Learning Disabilities, a Post Graduate Diploma in Creative Teaching and a Certificate course on Arts Based Therapy from WCCLF, Pune.
Thereon Sumathi practised Special education, language therapy and ABT at Deepika, Snehadhara, Bubbles Centre for Autism and ASHA in Bangalore. Her domains of specialisation include Children with Learning Disabilities, Autism, Behavioural problems, Developmental Disabilities, Slow learners. She has been the creative director for ASHA school annual day for the last 8 years.
Sumathi has trained facilitators during courses on "Inclusive Education", "Learning Disabilities" and "Care givers", conducted Summer Camps for Mainstream children and has been an ABT Guide to ABT Certificate students. She has led workshops in Teaching Aids, Creative Teaching, Teaching Methodologies, Stress Management, Process of Counselling, Personal Development, Memory techniques and Study skills, Learning Difficulties, Multisensory Teaching techniques, Multiple Intelligence, Differentiated Instruction, Fun ways of teaching Maths and Social Science.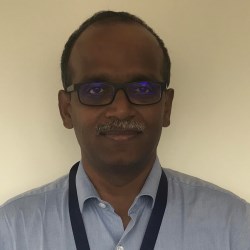 Sharath Jeppu
Sharath Jeppu is a Information Technology Professional employed currently with Shell and is based in Bangalore. Prior to joining Shell, Sharath worked with Infosys, Wipro, and Sify. Sharath's primary expertise lies in the domain of Information Security though he is currently playing the role of a Cloud Specialist. He is a Mechanical Engineer by qualification with an experience spanning over 23 years.
Sharath is passionate about environment as well as deeply concerned about the impact of current generation's ignorance and apathy on the coming generations. Always known for questioning accepted norms, he does not hesitate to air his views or take a stance for what he believes. He is currently investing in a new community farming initiative with a bunch of like minded people and plans to live in the farm eventually.
Apart from being a self proclaimed technology buff, Sharath is also a photography enthusiast and would often be found carrying his camera at every opportunity presented.
Sharath is married to Deepa Alex and has two children Deesha and Aryaan.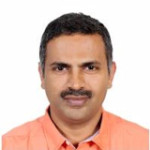 Harish Gopalan
Harish Gopalan holds a Masters in Software Systems. He is working in a Multi National Organization based out of Bangalore. He has over 18+ years of Industry Experience in various Verticals. Work has taken him to all the states in India except J&K.
Harish believes that he is really blessed to be born in a country like this where dharma is understood in spirit. Along with likeminded people, he strives to make the society a better place to live. Harish also believes that all the places you visit and people you meet reinforce the fundamental concept of Humanity.
Harish usually plays chess to de-stress and enjoys going on long drives with family. His wife is a carnatic classical musician and he has two sons ages 9 & 4.Like a billion other hearts ,his heart too beats for Sachin Tendulkar.
Harish believes in a simple phrase – You cannot get happiness always but you can always give happiness !!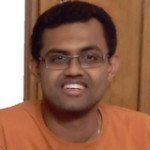 Umesh Prabhu
A Computer Engineer from REC Surat, Gujarat.Umesh was born and brought up in Mumbai. He has been in the IT field for 15yrs. Currently he is working with Mindtree Ltd as a Technical Manager. Umesh enjoys going for treks and feels connected when he is in nature. He enjoys listening to instrumental music. Keeping the need for learning alive, Umesh is presently learning mridangam.
Umesh has volunteered working with special children/adults and clearly feels that the positive energy that surrounds them is healing. He believes that these children help us look at our lives differently and also teach us to value what we have. He attributes these experiences as his main motivation to be associated with this cause.
Umesh is married to Sandhya, an Anaesthesist by profession. He is a parent of two sweet daughters, Anagha and Anwita.