Our blog is the pulse of our responses to the experiences that the Snehadhara family shares together. From joy and laughter, tears and distress, adventures and magical moments, celebrations and reflection, introspection and humour – you will find much of our lives recorded here!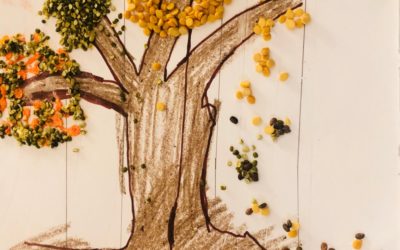 Often when we're at the heart of uncertainty, we tend to lose sight of the fact that after every phase of darkness comes light. As cliched as it sounds, that's just how the Universe is built… with unmistakable balance and infinite wisdom. But when the tough times...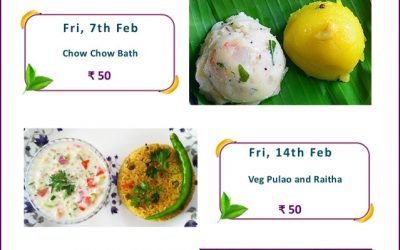 This February, Cafe Obattoo brings you the most famous breakfast of Karnataka - Chow Chow Bath. This delicacy consists of one serving of spicy Khara Bath and another of sweet Kesari Bath. Vegetable Pulao is a substantial rice dish mixed with vegetables and mildly...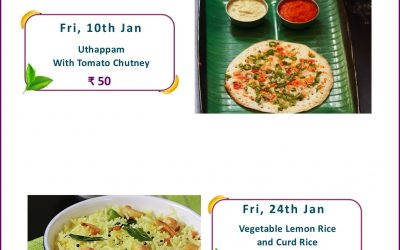 This January, Cafe Obattoo brings you typical South Indian dishes like Uthappam and Lemon Rice or Chitranna as it is called in Kannada. Uthappam is a type of dosa, served with delicious tomato chutney and Lemon Rice is prepared by mixing cooked rice with turmeric and...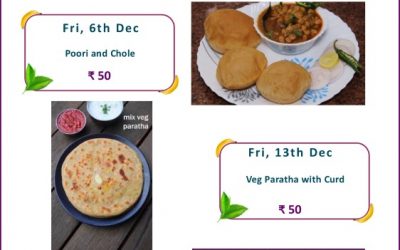 This December, Café Obattoo brings you the timeless delicacy Poori and Chole, a substantial Vegetable Paratha stuffed with different vegetables and the Italian speciality Vegetable Pasta. Place your orders in advance and don't miss out on a delicious menu. Please note...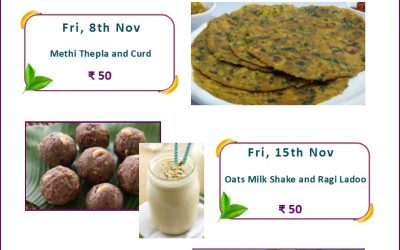 This November, Café Obattoo brings you a soft Indian flatbread typical of Gujarati cuisine with curd, an energy drink with Ragi Ladoo and yummy dry Bhel Puri. Place your orders in advance and don't miss out on a delicious menu. Please note that the menu has been...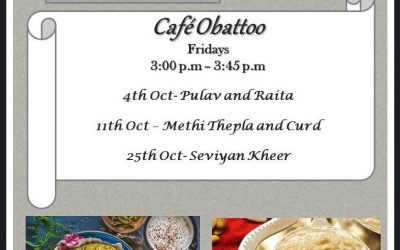 This October enjoy sumptuous Methli Theplas with curd or the utterly delicious Seviyan Kheer as a part of our Obattoo Cafe offering. Place your orders in advance to not miss out on the festive menu. The menu has been decided by a student from our Jaaji group.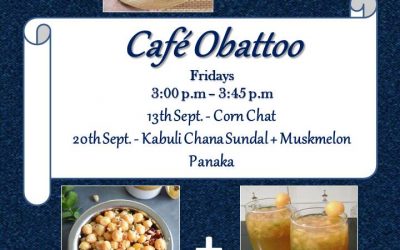 Chatpata chat and snacky (but healthy) sundal are some of the delicacies on offer at Cafe Obattoo in September. Place your orders in advance and make best of the fresh flavours floating towards you!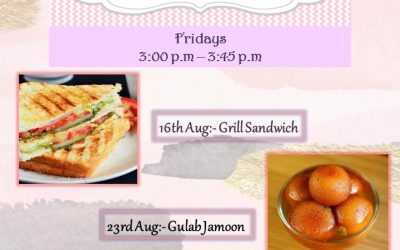 The monsoon saga continues at Cafe Obattoo. On offer in August are Grilled Sandwiches, Gulab Jamuns and Onion Pakodas. Place your orders at the earliest and enjoy the weather!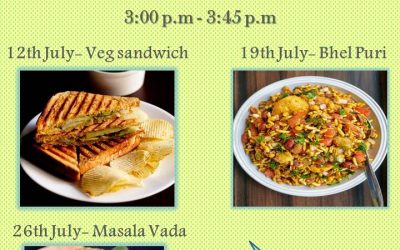 Crisp and crunchy will be Cafe Obattoo's theme in July. The unbeatable combination of sandwiches, bhel and masala vadas may leave you wishing every month was July at Cafe Obattoo! Come and feast with us on a range of flavours and textures!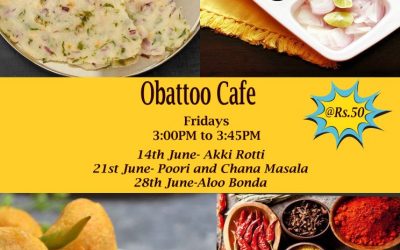 Café Obattoo is back with some solidly delicious fare for the new term. From Akki rottis to bondas, you won't feel the lack of energy in our snacks on offer at the Café this month! Eat well – we have a long way to go together!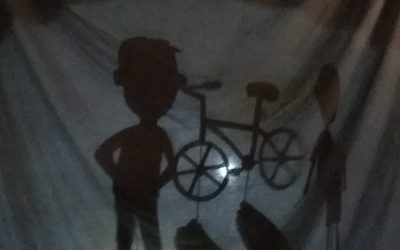 The whole centre has been on a craft and colour high these last three days. There has been a flurry of activity – facilitators running up and down the stairway while carefully setting up different rooms for different adventures; children splashing their hands and feet...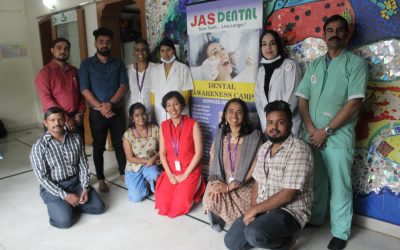 The ground floor of Snehadhara Foundation was turned into a dental clinic this morning and not everyone was all smiles. JAS Dental led by Dr.K.Mahaboob Basha had kindly consulted to conduct a dental check-up for all the children and adults coming to our Centre. There...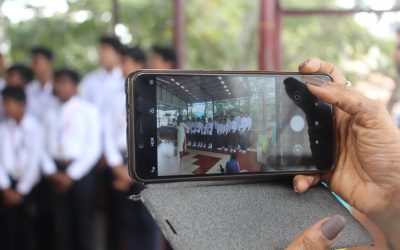 ACTS Harmony, a children's choir comprising 24 children from ACTS Secondary School, Electronic City, came to our Centre this morning, bringing in Christmas cheer with their carol singing. The delicious oranges they got each of us were not a patch on the sweetness of...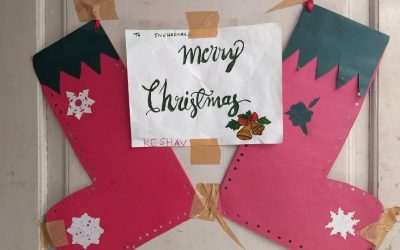 A festival is an excuse to celebrate, sing together and love more loudly. Every festival has its unique flavour and Christmas brings with it a season of cheer, sharing, giving and loving unconditionally. For us at Snehadhara Foundation, the celebrations of the season...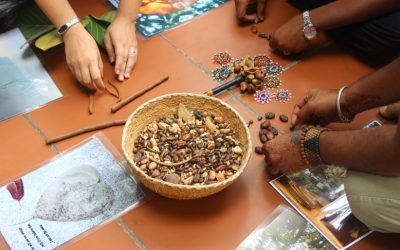 Snehadhara Foundation and Snehagram (a Vocational Training and Rehabilitation Centre for Children Living with HIV) share more than the first half of their names. Working with vulnerable children and enabling them to take a lead in transforming their own lives – is the...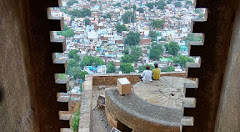 "Prejudice is a burden that confuses the past, threatens the future and renders the present inaccessible."  What's the starting point? Morality and fairness? Or Success and effectiveness? I stepped out of a session on 'Building inclusive classrooms through the Arts'...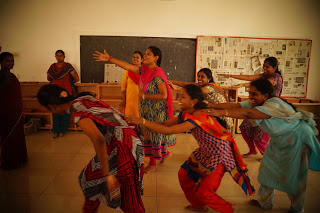 In our year long engagement with Kamala Niketan , Trichy we are working with the teachers in the schools to see how together we can look at arts as a tool to impart academic learning in classrooms. It has meant a lot of questioning, challenging existing methodologies...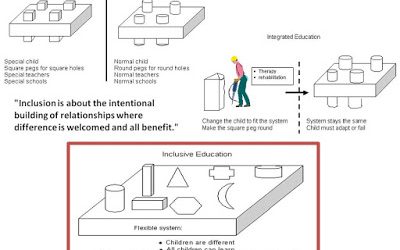 Inclusion classrooms are a wonderful concept but it takes a lot of training, patience and compassion on the part of these teachers. Because fully inclusive classrooms have students across the educational and developmental spectrum, ranging from typically developing...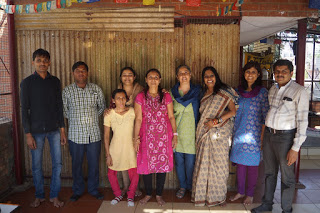 Gitanjali writes about her interaction with three organisations from Baruch, Gujarat and draws parallels to what Snehadhara is out to achieve.  We hosted a team of three organisations from Bharuch District- Gujarat today. Kalpana Ben, a special educator with Sarva...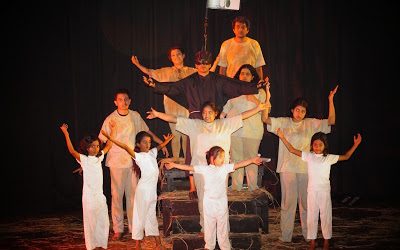 A new stage performance of George Orwell''s "Animal Farm" by Centre for Film and Drama (CFD) in collaboration with Snehadhara Foundation was performed at Rangashankara, Bangalore on 21st & 22nd October 2015. The 18 member cast of the play included  children from...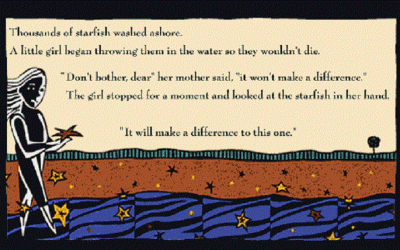 I have often tried to understand what this word 'inclusion' means. As I was reading up, I came across its many definitions. I felt that getting down to the act of defining it, itself echoed 'Exclusion' the loudest. Some thoughts on inclusion I came across were:...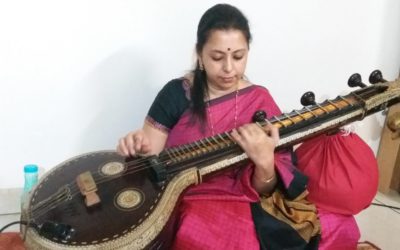 Music brings the world closer. It transcends barriers of geography and cultures, communicating with its listeners through its own universal yet intimate language. This month's Houseful saw Dr Geetha R. Bhat speak with us through the lilting syntax of the veena. The...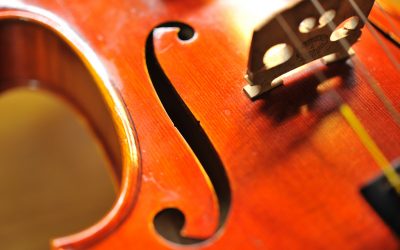 This was a maiden 'e-houseful,' given the countrywide lockdown. A truly inclusive experience, and one that was made magical through the arts!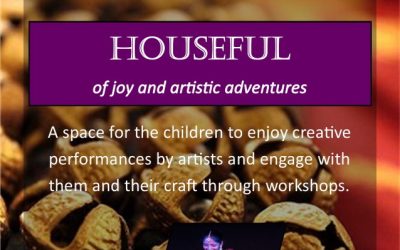 Mridula Rao is a Bharatantayam and Kathak practitioner based in Bangalore and has over two decades of experience in the classical dance field. She has been mentored by Nirupama and Rajendra in Bangalore. Besides training in classical dance, she regularly participates...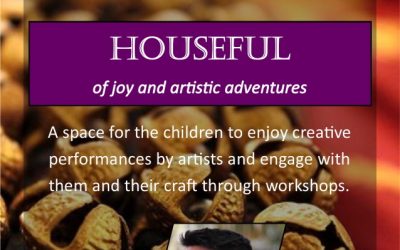 Vishwi (short for Vishwambaran) started learning Carnatic vocal at the age of 6. Singing prowess apart, he has tried his hand at various instruments like the keyboard, guitar, tabla, drums, melodica, harmonica etc and is currently trying to make a career as a music...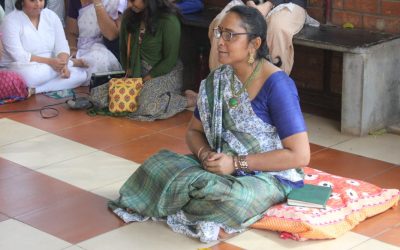 Art washes away from the soul, the dust of everyday life.K. Swaathi, our very own student from the senior group took the stage this afternoon as a Houseful artist. Our first Inhouse Houseful artist, Swaathi's flair and passion for music have been carefully cultivated...
In keeping with the spirit of Christmas, we are more than delighted to welcome ACTS Harmony, the choir of the ACTS Secondary School, to our Centre for the second time. Bringing their spirit of cheer, the energy of their love and truly inclusive spirits, the children...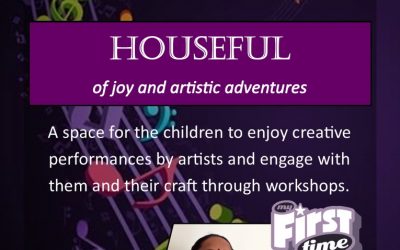 Swaathi is a member of the senior group at Snehadhara Foundation. Her passion and inclination for music have been carefully cultivated and shaped over the last two years that she has spent here. As she now stands at the helm of change and prepares to become a...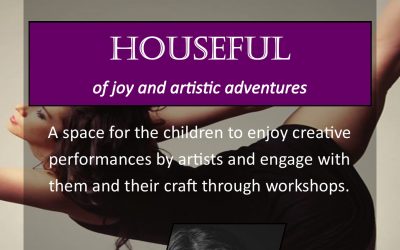 Adrienn Izsépi is a Hungarian choreographer, dancer and teacher. She trained in Budapest and Vienna in a file of contemporary dance, modern dance techniques, classical ballet and jazz. In 2007 she won a European championship in Germany. She has been active as a dancer...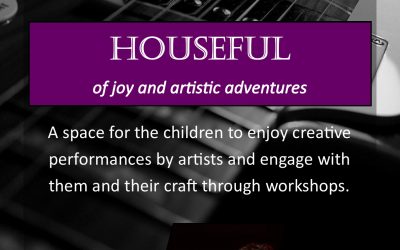 Formed by singer/songwriter Bindu Subramaniam, termed as a "third generation prodigy" and violinist/composer Ambi Subramaniam, known as "the new king of Indian classical violin," SubraMania fuses traditional Indian music with elements of pop, rock and jazz, to create...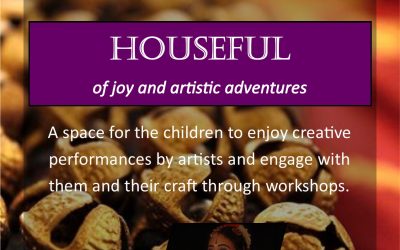 Asha Sarella is a Bharatanatyam dancer. She has embodied her passion for dance from the tender age of four, with the blessings of her gurus - Karnataka Kalashree Sathyanaraya Raju, Guru Jyothi Pattabhiram, Guru Karnataka Kalashree Bhanumathi, and Smt. Leelavathi...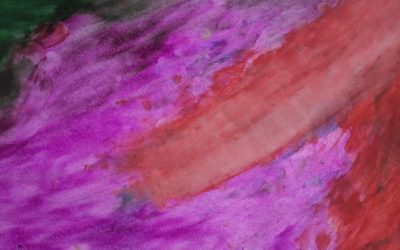 The third in the series finds the meaning of affirmative action and how it has developed through legislation and policies, what is the need for the policy and the discovers the beneficiaries of the policy. What is Affirmative Action? The affirmative action mechanism...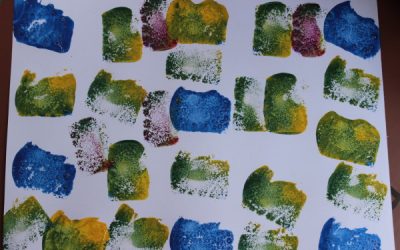 This blog is focused on the relationship of caste and education in India, by a series of blogs, we intend to explore the inequalities rampant in the society along the vertical and horizontal plane and the impact it had or has on the education and system of education...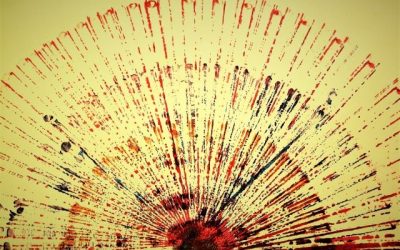 This blog is focused on the social inequality in terms of caste and by a series of blogs, we intend to explore the inequalities rampant in the society along the vertical and horizontal plane and the impact it had or has on the education and system of education in the...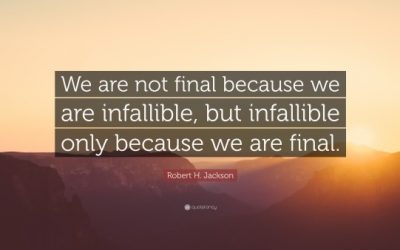 The prima facie observation made by the Supreme Court on children with special needs to be imparted education not only by special teachers but there have to be special schools for them is not only regressive but also in violation of the principle of inclusive...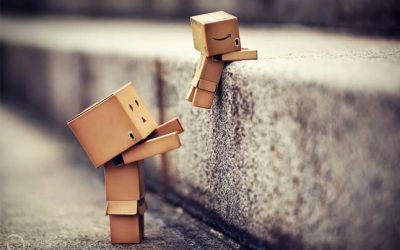 In the state of nature, there was no civilized society. The life was violent and there were no civil liberties and rights. We entered into a social contract to protect rights of the individual and live with social coordination and solidarity, thus, laying the...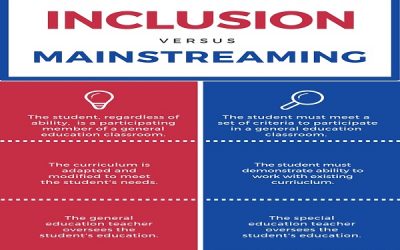 The global estimate of children, i.e. under 14 years of age, with moderate or severe disability is 93 million which means 1 out of 20 children globally under the age of 14 years. In the ongoing series of blogs, we have discussed that the gross enrolment ratio and the...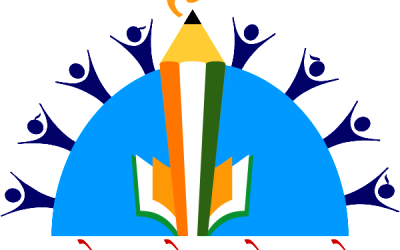 The IEDSS (Inclusive Education of the Disabled at the Secondary Stage) scheme launched in the year 2009 focuses on children with disability at secondary stage of their education i.e. from the IX to XII. The scheme has been merged with RMSA (Rashtriya Madhyamik Shiksha...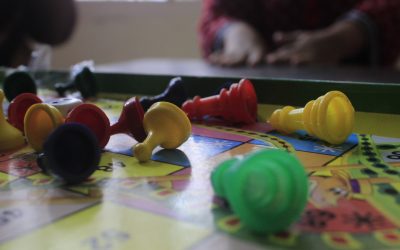 The Right Approach is back after a week's break, we are examining the inclusive education and disability covered under Sarva Shiksha Abhiyan and how it is closely working with the Right to Education Act, 2009 to achieve the aim of Education for All. Education is a...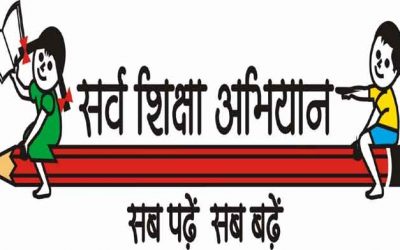 Sarva Shiksha Abhiyan (Education for All) is a programme launched by the Indian government to achieve its goal of Universal Elementary Education (UEE). It came into being in the year 2000-2001 as multiple intervention programmes for access to education, retention...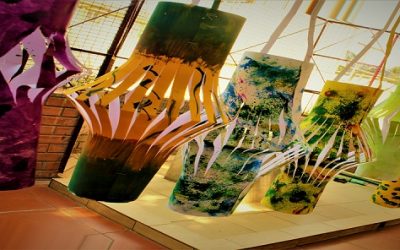 In this ever changing socio-political regime, we are mapping the progress made in the policy framework for creating a quality and efficient education system in the country. Continuing with the Right Approach, this week we are tracing the footsteps of National...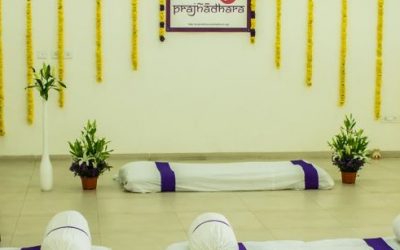 Prajnadhara launched the Arts Based Therapy(ABT) Course for the 1st time in Bangalore on July 2017. The first batch got certified on March 11,2018 in a ceremony that evoked joyous memories of the journey for each one of them and a quiet satisfaction in the teachers...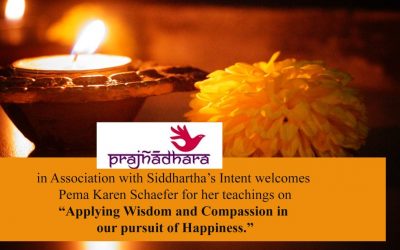 Prajñādhara is a division of Snehadhara Foundation that looks at learning and practice for all. Prajñādhara offers: A certificate course in Arts Based Therapy (ABT) "Study of the Mind", which takes eastern philosophical mind traditions and makes these unique...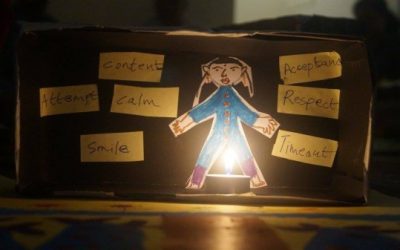 'A Cave Within', Snehadhara's two-day workshop that offered a space of insights to look within as one explores a relationship with the world around. "The way out is the way within............. Be filled with wonder Be touched by peace" The Cave Within was an...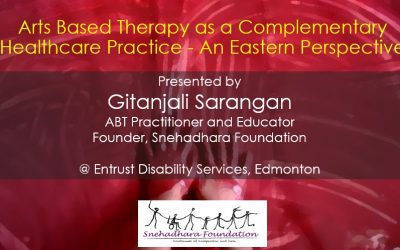 The objectives of the presentation were: To share best practices in Arts Based Therapy - as an adjunctive therapy To explore multi modal Art Interventions - Experiencing the art forms To facilitate the understanding of the theory and practice of various forms of art...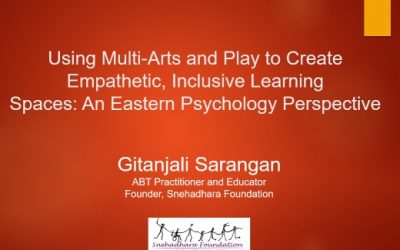 Gitanjali Sarangan was an invited presenter at the 45th International Conference of the Association for Experiential Education at Montreal, Canada. This conference brought together a worldwide community of more than 700 practitioners, teachers, therapists,...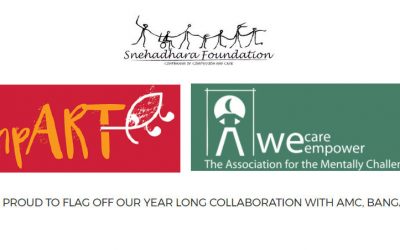 Association for the Mentally Challenged (AMC) was founded in 1960 by Dr. D. L.N. Murthy Rao. Today, AMC is an NGO that supports over 200 children, adolescents and adults with an aim is to educate, train and rehabilitate mentally challenged individuals and their...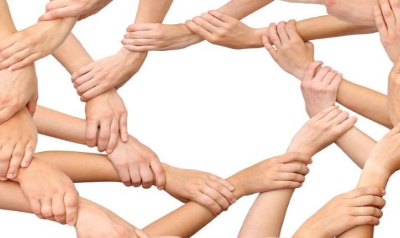 We believe that a progressive effort is essential in bringing a fundamental shift in the way we look at experiencing learning.  Towards that end, we have set out on a journey to create co-learning spaces and be enriched by shared experiences with others working on...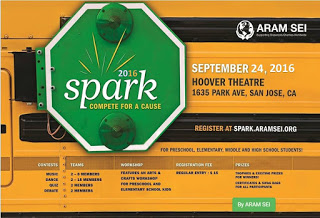 Our friends would be delighted to know that the event "Spark - Compete For A Cause" is being organized at San Jose, California, USA by 'Aram Sei', an organization that supports grassroots organizations around the world. They have heard about the work we are doing at...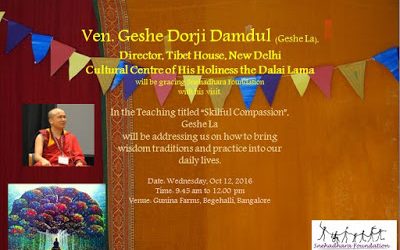 In the Teaching titled "Skilful Compassion", Geshe La will be addressing us on how to bring wisdom traditions and practice into our daily lives. About Geshe Dorji Damdul: In 1988, Geshe Dorji Damdul joined the Institute of Buddhist Dialectics, Dharamsala for formal...