"How far we travel in life matters far less than those we meet along the way."
Amee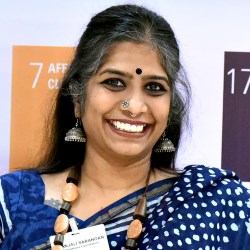 Gitanjali Sarangan
Executive Director & Founder
Gitanjali is the founder of Snehadhara Foundation, an educationist, a social entrepreneur, an Arts Based Therapy Practitioner and an Arts Practices for Inclusion (API) Educator with over two decade's experience in teaching a diverse population of children and adults. Snehadhara's inception in 2012 was aimed at looking at innovatively using Arts Based Therapy (ABT) for learning. The motivation was to explore a significant train of thought from an action project to a long-term sustainable practice. The pioneering attempt was to look at interventions with an integrated, holistic approach to address the various learning, therapeutic and social inclusion needs of children/adults across special needs groups. This has got her to pioneer the first ever Arts Practices for Inclusion programme in India.
» Read More
For close to two decades Gitanjali been pioneering effective ways to bridge developmental deficits in education, and weave inclusion into the mainstream world. She has always been clear about wanting to spend time with children with special needs, learn of a world that does not discriminate, a people who love you for who you are and not what you do; who are not quick to judge, but rather quick to embrace. The central thrust of her work over a decade has been with children and adults with ASD.
Gitanjali was invited as a key speaker at the Conferencia Internacional – Por una Educacion que despliega las habilidades del Ser in Buenos Aires, 2019. Gitanjali is a recipient of the Millennium Alliance Grant 2017 as a social innovator of one of the top five Innovations in the country for Education for the project 'Kala Samavesh -Inclusion and Education of Disabilities. She has been conferred the Super Achievers Award, 2017, by the Association of People with Disability (APD) in memory of its founder N.S Hema, to recognize her outstanding contribution in the field of Disability in and outside Karnataka. Gitanjali has been an ACTIVATEE speaker at the 45th International Association for Experiential Education (AEE) Conference in Montreal in November 2017.
Gitanjali has presented at the prestigious TEDx platform at BITS Hyderabad on 'The Goodness of Life'. Gitanjali is the recipient of the NGO Leadership Awards 2017 as recognition of leaders who have contributed value & made a change as a strategic tool for sustainable growth. She has been awarded as one among the 50 Most Impactful Social Innovators (Global Listing) by the World CSR Congress and Awards. Gitanjali is also the recipient of the 'Dr. Amarnath Annual Award for Inclusion', 2016. Her ABT research project 'Holistic Learning and Inclusion for children with developmental delays in motor, language and cognition' was presented at the National Conference on Models of Best Practices in Empowerment of Persons with Disabilities, Kerala 2015. She was a speaker at the Mentor Conclave, 2015 for school leaders, educators, academicians and researchers & professionals to bridge the knowledge gap, promote research esteem and the evolution of pedagogy. She is one among two artists to be awarded the Artist's Grant 2014 for the 'Art in Education Program' by the India Foundation for the Arts and the Artist's Grant 2014 by India Foundation for the Arts. She has been recognised by Global Ethics Forum and Indian Institute of Management, for working towards establishing an impartial and fair world. Gitanjali is on the panel of experts of the 'Arivu Disha' a two-Pronged Program by Headstreams to Improve Learning Outcomes and Career Prospects of government school children in Karnataka. She has mentored and trained educators, special educators, therapists, teachers, educational assistants across organizations in India.
Gitanjali holds a Masters in Biochemistry along with a Post Graduate Diploma in Community Based Rehabilitation.Gitanjali has a certificate in Psychological First Aid from Johns Hopkins University on Coursera. She also has a certificate in Social Psychology from Wesleyan University on Coursera. Born and educated in Mumbai, she has been a Lady Tata Memorial Scholarship Awardee and a University rank holder in Biochemistry. She has studied Applied Buddhist Psychology and Ethics from Pune University. Gitanjali is a trained Bharatanatyam dancer, and has trained in Hindustani and Carnatic Vocals. She has trained under Arthur Hull in Drum Circle Facilitation.
» Read Less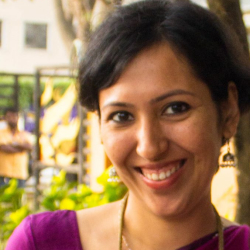 Manjari Vishnoi
Management Team Lead and Vertical Head - Direct Care
With a background in software engineering, she has worn many hats in her life – organizer, strategist, marketer, committee head, volunteer which have kept her energized. Manjari is one of the Founders of Siddhartha Welfare Foundation and as a leading Management Team contributor at Snehadhara Foundation she coordinates programmes across the three verticals along with being the Vertical Head – Direct Care and impART- India and Overseas. Manjari has been instrumental in co-conceptualising,facilitating and designing 'Digi-Akshara' – Virtual Gurukulum, a one-month training programme for creating and facilitating E-learning Spaces for people working with children with learning and special needs. Manjari anchors the e-learning programme for the sessions in Direct Care too.
» Read More
After working for Cisco for 9 years, she worked as a technology Head for Mapunity which is a social technology company working to bring tech solutions to social concerns. Along with her professional job, she is also the president of PrajaRaag, a registered society behind Praja which is an online platform for civic engagement.
She has had the opportunity to organize many events and work on various projects related to Urban development in collaboration with various government and non-government organizations like Praja, CiSTUP(IISc) BMTC, BBMP, Arghyam and many more. Now is presently with Snehadhara to empower its vision of inclusion in building a compassionate and empathetic world. She is enthusiastic and motivated to nurture this space with her skills. A visual artist herself Manjari sees herself working with children and sharing creative spaces of expression.
» Read Less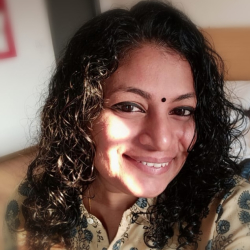 Babitha Bhaskaran
Management Team Lead
Babitha completed her schooling and collegiate education in Bangalore. She has a bachelor's degree in Fine Arts from Karnataka Chitrakala Parishath, where she specialized in graphic art (print making). She then worked as an art teacher for nine years. After she certified in Arts Based Therapy (ABT), she worked as an ABT practitioner at Mental Health Action Trust (MHAT) in Calicut, Kerala. 
» Read More
Her action research project 'The healing spot' with populations dealing with mental health issues from a lower financial background focussed on using ABT in community set up. Babitha will be working with the senior group of children at Snehadhara Foundation alongside leading the Prajnadhara vertical.
» Read Less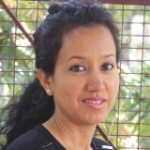 Kavita Verma
Programme Coordinator – Uhuru
Kavita hails from Delhi, completed her graduation from Delhi University and moved to Bangalore after her marriage. She did her Diploma in Autism from KPMRC, Bangalore and has been a special educator for the last seven years in a number of places in Bangalore viz. Sunshine school, Apoorva, Asha Integrated school, Daiva Foundation, Anveshdhi Learning Centre and Turning Point. 
» Read More
Her area of interest is in ADL , Activities of Daily Living while working with children, and she brings her unique touch to the entire experience of being with them at Snehadhara. Her openness to learning and creating possibilities for herself and children is a strength that she bring to the direct care space at Snehadhara. For the last three years she has been coordinating the Snehasangiti programme with Kids Corner School.
A fun loving person, Kavita enjoys playing practical jokes on people and mimicry is her forte. She has a love of fashion and everything Bollywood, a bit of the drama that makes her the vibrant person she is. She shares a love of cooking with her husband and when she is not cooking up pranks she indulges in whipping up some simple home cooked food.
» Read Less
Gayathri Shanmugam
Process Consultant
Gayathri is an MBA by qualification and a social entrepreneur by choice. Continuous learning and application is her strength and passion. That should explain her journey from Human Resource Management Systems to ITES to Entrepreneurship. She runs her own company Science Hopper Education Pvt. Ltd. in the education space. The only thing she looks out for in a job is whether the value-add is real and the impact visible.
» Read More
She brings in her two decades of experience across sectors and functions to strengthen processes and systems at Snehadhara . A strong proponent of the value system instilled by one's family, she understands that that is what keeps one grounded. She is supported in all her crazy outings by her husband and son. At the end of the game, she'd like to be known as the woman who had it all and gave it all.
» Read Less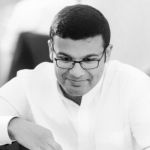 Rahul Varghese
Admin In-Charge
Rahul's career took off with Snehadhara being his first launch pad. Determined, hardworking and very new to the world of children, Rahul has been exploring this space since January 2015, initially observing the process and then expressing a wish to engage deeper with the children. He is learning to understand the world they inhabit and to balance that with the way he perceives the world.
» Read More
With a background in Business and Accounting, Rahul brings his arithmetic and logistical skills to the vibrant setting of Snehadhara and in return, takes back with him new experiences every day.
Having grown up in Dubai and studied in London and India, he likes to stay connected with different parts of the world and is a current affairs whizz. When he's not busy reading the paper, he likes to watch films and take long walks.
» Read Less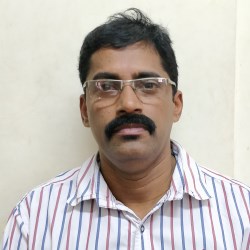 Shaji V John
Manager - Operations, Procurement and Supplies
Shaji V John hails from Kannur in Kerala. He moved to Bangalore 15 years ago and worked with Preston Images as a Facilities Manager and British RO Establishment as Admin Support. But the time he spent volunteering at an old age home, made him feel like he wanted to look at being part of something where he could give back to society, and that is what led him to Snehadhara.
 He essays the role of a Manager at the Campus and looks into purchase procurement for all our programmes. Shaji enjoys cooking and looks forward to cooking for the team at the slightest opportunity. While he likes to work at his pace, he sincerity and honesty is endearing.  He enjoys listening to music and he prides himself on being a good sportsman in his youth, with his favourite games being volleyball and kabbadi.
 He has two daughters and believes that they should dream big and aspires to fulfil their dreams.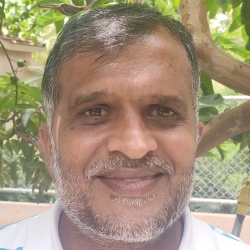 Nataraju L C
Manager – Operations and Horticulture
Nataraju is a new addition to the Snehadhara family. He comes in with a rich experience of working with the land. He is a horticulturist and owns his own farm in Nelamangala. He worked in the Parle G for 18 years prior to getting into farming full time. He has a varied interests and experiences and has also served a field worker at Karwar for a rural development program with fisherman.
 At the Snehadhara, Nataraju will be working in the land, manage the gardening and landscaping along with working with the children. He is excited to bring his vast knowledge on plants and trees into the space and help build a curriculum for our programme 'Mannu Honnu-Toil the Soil'. As a Supervisor and Campus Caretaker, Nataraju also oversees the waste management and composting on Campus.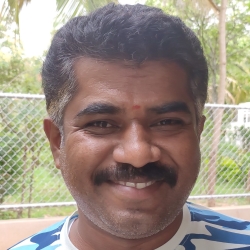 Devaraj S
Supervisor – Transport and Housekeeping
Devaraj hails from Bangalore and has spent the last 15 years ferrying children from different school in buses and vans. His last 5 years have been at Snehadhara where he feels a special bond with the children. 'I have worked in all kinds of schools, but this place is unique and gives meaning to what I do'. His compassion for the children is what holds him here and enables him to be a part of their life beyond the to and fro in the van.
 An avid traveler, Devraj ensures his holidays take him to places in India and abroad. He likes to spend time with his family when he is not at the centre. Devaraj is a good dancer and enjoys drumming with the groups at the center. He also works with the children supporting the facilitators during sports and outdoor sessions.
Devaraj has been an integral part of the Snehadhara Foundation family. With the new semi residential format, Devaraj heads the transport committee and looks into all transport related duties over and above his driving duties. As a Supervisor on Campus Devaraj, manages the supervision of the housekeeping staff and ensures that the maintenance of the Campus in terms of hygiene, safety and security.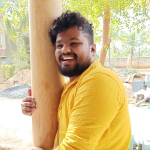 Arun Kumar
Senior Programme Facilitator – Direct Care
Arun comes in from a non-teaching background with a passion to be with children. From being a Programme Facilitator whose enthusiasm and creativity in working with the children has constantly motivated and inspired the whole team to growing into a Vertical Head, Arun has taken Snehadhara Foundation along with him on his growth path.
» Read More
His passion for the arts whether dancing, singing, acting or cooking (yes, he does make cooking into a fine art) is quite infectious and it is a joy to see how he creates uninhibited spaces of being and learning for the children. He comes in with some theatre experience and shared that space with some of the Snehadhara children in a stage performance. He is currently learning Carnatic Music while honing his English Language skills.
Arun's openness to learning, curiosity and innovative approaches make him an invaluable asset to the team. Arun certified himself with a course on Management of children with Mental Retardation and Autism from IRC Bangalore and he has been certified as an Arts Based Practitioner from Prajnadhara, Bangalore. He also completed a Certificate Course in 'Healing the Mind by Knowing the Mind' and an introductory course in Arts Practices for Inclusion (API) from Prajnadhara. At present, Arun leads the Direct Care team and is a part of programmes across the Foundation.
» Read Less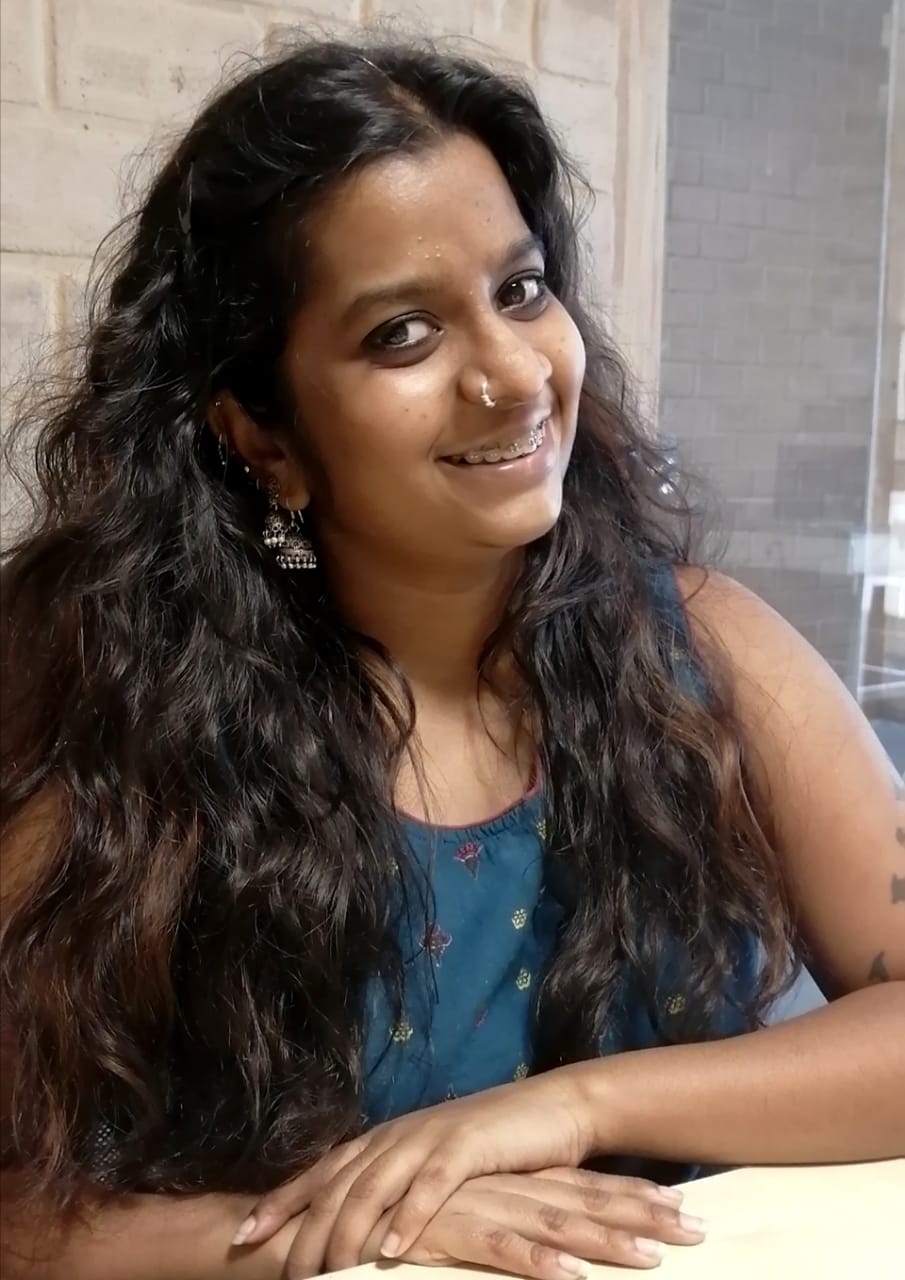 Divya Sarangan
Senior Programme Facilitator-Direct Care
Divya has been a student of Centre For Learning (CFL). CFL is an alternative education system which she strongly believes in and which has helped her with her aspirations by providing her with a lot of exposure and experiences. She believes that what she is today and her outlook on life has been shaped by the two most important factors, the relationship she shares with her parents and her schooling at CFL.
» Read More
At Snehadhara , Divya is involved in designing sessions using music, culture and arts for the children. She has been working with various groups of children and her expertise is in working with 2-6-year-old children. Presently pursuing her bachelor's in social work, she has worked with the pre-primary children at Anna Swamy Mudaliar school in Bangalore. Divya is also a student of Hindustani Classical music and Kathak dance. She has recently set up her own venture called Kutti Kutti Asai – handmade miniature products.
Alongside all this music, art and dance she is very interested in social issues and rights. Divya truly believes she is a "people's person" because she loves interacting with people of all age groups, from infants to senior citizens! She is extremely fond of babies and children. Discussions about social issues and topics like gender, equality, sexuality, caste, violence and so on , she believes is very close to her heart .
Her vision and future stems from all her interests and she is now seeing how she can combine all of them. Divya is looking to travel to various spaces, schools, organizations and meet more people. Working with children and adults who are underprivileged, and a part of social minority groups is something she is very keen on doing. Through drama, theatre, documentaries, and music she wants to see how to create awareness of issues as well as people's alternative choices that go against conventional norms. Being with babies is something she strongly wants to do, for example she is looking at being in an orphanage for a few months or years. Overall being with people is a beautiful process for her!
» Read Less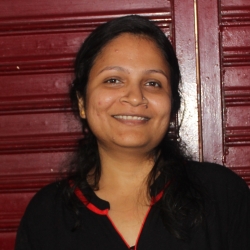 Sayonika Sengupta
Senior Programme Facilitator-Uhuru
Sayonika is a History Graduate from Lady Shri Ram College for Women, DU, Delhi and a Masters in Elementary Education from Tata Institute of Social Sciences, Mumbai. She has worked on curriculum development and teacher training in the past. She is interested in learning how children learn. She has been working with children and teachers for the last 10 years.
» Read More
Her favourite role was that of a facilitator and activist for child rights, specifically right to participation and ecological rights for children in rural Andhra Pradesh. She loves to see children take leadership roles and explore new horizons. Working with children with special needs is a very important chapter in her life.
Sayonika loves to paint, read and travel. She is deeply influenced by ABT and feels fortunate to have come across it. She is a mother to a toddler and they together have set out to explore the world of ABT. She feels that "No better place can it be for this other than SNEHADHARA!"
» Read Less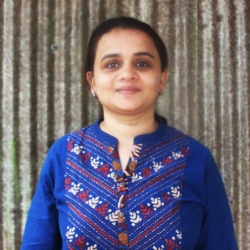 Krishnapriya K
Senior Programme Facilitator- Direct Care
Priya, as she is more popularly known, hails from the quaint town of Palakkad in Kerala. After graduating from Avinashilingam University, Coimbatore with a master's in nutrition she interned at the Dietary Department of CMC Vellore. Later she worked with Apollo and Fortis hospitals before deciding to take a break to raise her family.
» Read More
Priya loves reading books, cooking, gardening and watching movies, not particularly in that order. She notices she is happiest around kids, and that is what drove her to work with Snehadhara Foundation. She feels working with the kids and the SF team has been one of her greatest learning experiences. And she hopes to continue to touch the lives of children with special needs just like they have touched hers. She has been an integral part of our programmes and also worked with us in putting our Oota Thota programme for the senior group together. Priya's strength is her remarkable ability to connect with children and the child in every adult. She has been a strong advocate of inclusion.
» Read Less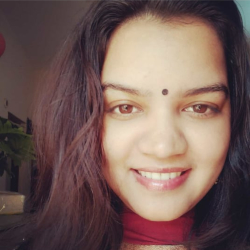 Swati
SF Fellow - Arts Practitioner
Swati holds a Masters degree in counseling psychology from Christ (Deemed to be University) Bangalore and is a certified Cognitive behavioral therapist. She did her PG diploma in psycho-social well being using multi arts and play. During her graduation she did internships in different parts of the country and  explored her interest in working with children. After working with special children she found it to be rewarding and very much a learning experience. She believes individuals with disabilities as individuals with differences. In her eye these  disabilities really make no difference at all in who they are. Apart from working with children she also shows her interest in counseling adults.
» Read More
She has done 10 internships in the span of 5 years. She has done internships in organisation like NIMHANS, Cadabams etc. In her internships she has worked with population ranging from children to old age  with all kinds of mental illness. She is passionate about singing and dancing and uses these art forms in order to deal with everyday stress. She loves exploring different cultures and food, so far she has covered 13 states of India and understood the culture. She is a firm believer of mindfulness and nature therapy, she believes spending time in green space or bringing nature into your everyday life can benefit both your mental and physical wellbeing. She dreams of being a mental health advocate and spread awareness about mental health in the society.
» Read Less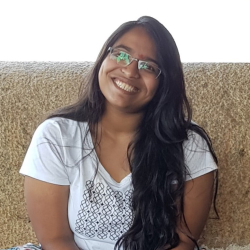 Niharika Medapati
SF Fellow - Arts Practitioner
Niharika is a bubbly, determined person who's lived in Bangalore most of her life and has been working with children through her college years. She's obtained a psychology degree from Mount Carmel College and is hoping to go for her Master's degree soon.
Having worked with NGO's such as U&I & Headstreams, and then working at Sambhavam Centre for Autism for a year following her graduation, she has significant experience working with children who are classified 'neurotypical' as well as children with special needs. She's always willing to learn more from her experiences and prides herself on being able to take feedback well and work on it. Working with children pulls out her creative side and motivates her to think outside the box. She truly believes she learns more from the children than they could ever learn from her. . 
» Read More
She loves reading, playing with puppies and learning to play the ukulele. She also loves running and has trained for marathons. She attempts to be a crafty person as well. Apart from her hobbies, she loves to interact with people around her. She loves to talk to people, help out wherever needed and strives to hone her skills as a psychologist. She firmly believes mental health is the single most important thing for a person and tries to spread as much joy and positivity as she can through her relationships and interactions. She dreams of being a strong mental health advocate who can spread awareness on various issues and make a difference in people's lives.
» Read Less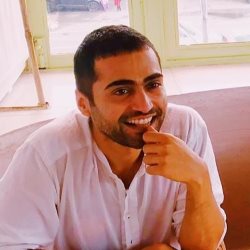 Arjun Khera
SF Fellow – Arts Practitioner
Arjun has a Master's degree in Drama and Movement Therapy from the Royal Central School of Speech and Drama, University of London. After securing a bachelor's degree in Arts and Law from Symbiosis International University, Pune, Arjun practiced law in courts in Delhi for a law firm. Driven to work in direct social inclusion fields, he left his practice guided by his interests and experience in Acting, Directing and Applied Theatre during his undergraduate years. Arjun is skilled in the intentional use of play, drama, story and movement to facilitate healing, emotional expression and better mental health. In his postgraduate clinical placements and very recent professional practice, Arjun has focussed on the use of Dramatherapy practices to address emotional and behavioural difficulties experienced by children in school and after school settings.
» Read More
During his post-graduate years, Arjun extensively delivered Dramatherapy sessions to children, adolescents and adults with mild to severe and profound and multiple learning disabilities; to facilitate emotional and sensory expression and better mental health.
With his postgraduate training firmly rooted in the practices and principles of Sesame Dramatherapy, an approach developed by Marian 'Billy' Lindkvist in the United Kingdom now a taught Masters programme at the Royal Central School of Speech and Drama, Arjun's neurodiverse clinical practice doesn't put a premium on words, but which he feels are welcome should they appear in a Dramatherapy session which may be entirely non-verbal.
At Snehadhara Foundation he works with the children across groups in the Direct Care division and also anchors the Arts Practices for Inclusion Course leading the team of Supervisors at Prajnadhara.
» Read Less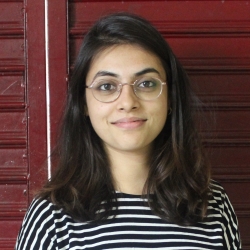 Pavani Madhira
Facilitator-impART and API
Having been part home schooled, Pavani grew up going to art classes regularly and learning French. Her own schooling experience made her believe that each child has his or her own magic that needs to be nurtured in their own pace.
» Read More
After completing her B.A in politics and economics, she took a year's break to travel around the country. While travelling, she stumbled across a few wonderful NGO's that work with children with special needs which graciously allowed her to volunteer with them. This led her to discover the joy that she feels when around children. It was only a matter of time before she decided that she wanted to do the Arts Based Therapy certificate course and take this up as a career.
Apart from being around children, she enjoys being around all kinds of animals and is passionate about travelling. She also enjoys learning new languages and has learnt a bit of Spanish and Japanese other than French. Pavani hopes to grow into a more confident, mindful and empathetic facilitator.
» Read Less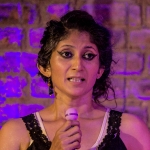 Archana Kumar
Programme Facilitator – Uhuru
Archana Kumar is an independent performing artist, who prefers to speak the uncomfortable truths. Her works are bold, evocative and radical. Her decade long residence in USA carved most of her foundational training in modern dance, physical theatre and improvisation. Her artistic journey began with Kathak, which she continues to actively teach in Bangalore (History: led a premier Kathak school in Seattle; was adjunct faculty at Cornish College of Arts, Seattle & Northwestern Univ, Evanston).
» Read More
She owes much of her experience in the Theatre to her mentor Hiroshi Ohashi of the Proto Theatre, Tokyo (since 2005). Currently, she's been exploring and introducing Kathak's daughter , Flamenco to Bangalore, through her Flamenco Ensemble, workshops and private classes. She also is a Hindustani vocalist and offers Introductory classes in the vocal form to anyone who is interested. Given her extensive work with dance and movement, she will be facilitating the achievement of therapeutic goals in the motor language and social domains with certain groups of children at Snehadhara.
» Read Less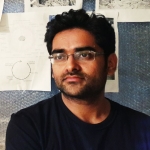 Akhshay Gandhi
Programme Facilitator – Uhuru
Akhshay Gandhi is a Theatre performer, director and writer engaged in creating theatre and performance practices. He is the Founder & Artistic Director of Still Space Theatre, Bangalore. He is an alumnus of Odin Teatret (Performance Research), Denmark and SITI Company (Suzuki, Viewpoints & Advance Performance practices), New York. In India, Akhshay has received theatre training at Indian Ensemble, Adishakti (Pondicherry) and Theatre professionals (Mumbai). He has trained with Veena Basavarajaiah in movement arts.
» Read More
Recipient of the Tata Scholar Grant and the BITSAA 30u30 award, Akhshay is a TEDx speaker, who has also spoken at the Economic Times Summit. Akhshay's work covers scripted, devised, experimental, inter-disciplinary and traditional performances. His recent work includes – In Place of…, Burn My Diaries, Clearing the Rubble and Kaavad Katha. He has performed at prestigious venues including Stanford, UCLA, UC Berkeley, Columbia, Spoken Fest (Mumbai), Ranga Shankara (Bangalore) etc. He researches and teaches Theatre and Applied Theatre. He recently taught at Story ki Bori, Neev lit fest (Bangalore), Kitaabo Lit fest (Jodhpur), Disha Lit fest (Kanpur), Shell India and also conducts an Actor's course at Still Space (Bangalore). At Snehadhara Foundation, Akhshay will take forward the theatre based voice and body work he started with the adult group during the Summer School.
» Read Less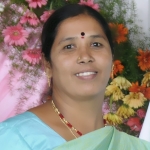 Rukmini
Programme Facilitator – Kala Avahita
Rukmini has many years of experience working with special populations. Being married to a speech and hearing impaired person herself, she has a gentleness and sensitivity to her, that is evident to all who come in contact with her. She and her husband worked with an organization called 'Heart & Soul' for almost a decade teaching sign language to hearing impaired children from the slums. She took a break after that for a few years to focus on her own children and then came into Snehadhara fold. She has an artistic bent and loves teaching crafts to the children. "Snehadhara's approach to working with the children appeals to me as it is very different from other places that I have worked in." She has been taking care of the Pre- Vocational and self care sessions for the group of adults with special needs at Snehadhara.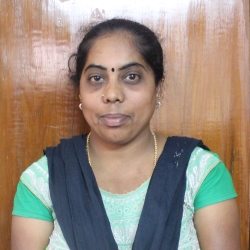 M Munirathna
Programme Co-Facilitator – Uhuru
Munirathna worked in Camlin School, Bangalore, for over 7 years. She taught LKG and UKG students and facilitated art and craft sessions for High School students. She is at ease with multiple languages including Tamil, Telugu, Hindi, Kannada and English. She best loves working with children between the ages 3 to 6. She has two sons (18 yrs and 9 yrs). She looks forward to exploring learning opportunities with children and adults who have special needs.