"How far we travel in life matters far less than those we meet along the way."
Amee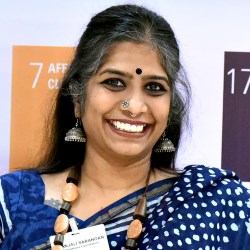 Gitanjali Sarangan
Executive Director & Founder
Gitanjali Sarangan, Dr. Honoris Causa (Social Work, LADC Institute, USA), a fellow of the Complementary Medical Association(UK), and a TEDx speaker holds a Post-Graduation Diploma in Community Based Rehabilitation and a University rank for her Masters in Biochemistry. She is the Founder of Snehadhara Foundation, is an educationist, social innovator, entrepreneur and an Arts Based Therapy (ABT) Practitioner, an Arts Practices for Inclusion (API) Educator.
» Read More
For over two decades Gitanjali been pioneering effective ways to bridge developmental deficits in education, and weave inclusion into the mainstream world. She has always been clear about wanting to spend time with children with special needs, learn of a world that does not discriminate, a people who love you for who you are and not what you do; who are not quick to judge, but rather quick to embrace. Years of working with children and adults, culminated in Snehadhara Foundation.
Snehadhara's inception in 2012 was aimed at looking at innovatively using the Arts for learning. The pioneering attempt was to look at interventions with an integrated, holistic approach to address the various learning, therapeutic and social inclusion needs of children/adults across special needs groups. This has got her to pioneer the first ever Arts Practices for Inclusion programme in India. Over the past few years Snehadhara has worked with around 1000 children through direct and weekly interventions, with over 50000 children through indirect interventions in schools and other receptive environments and trained over 2000 professionals in about 400 organisations across the country. Over the past two years, Snehadhara's international journey has carried its best practices to Canada, Argentina, Brazil, Qatar and Nepal.
Gitanjali has been conferred an honorary doctorate in Social Work (LADC, USA) and holds a Masters in Biochemistry along with a Post Graduate Diploma in Community Based Rehabilitation. Gitanjali Sarangan has a certificate in Psychological First Aid from Johns Hopkins University on Coursera. She also has a certificate in Social Psychology from Wesleyan University on Coursera. Born and educated in Mumbai, she has been a Lady Tata Memorial Scholarship Awardee and a University rank holder in Biochemistry. She has studied Applied Buddhist Psychology and Ethics from Pune University. Gitanjali is a trained Bharatanatyam dancer, and has trained in Hindustani and Carnatic Vocals. She has trained under Arthur Hull in Drum Circle Facilitation.
Gitanjali many awards and accolades to her credit and her work has been recognized in various platforms internationally.  To mention a few – Gitanjali is an awardee of the Millennium Alliance Global Award 2020 which takes her stellar innovation 'Kala Samvaad – Arts Practices for Inclusion' to Nepal. She has been awarded the Nation Builder Award by Rotary Literacy Mission. Gitanjali has been awarded the 2nd Creative Art Therapy Award 2020 in recognition of her outstanding contribution to the field of Art Therapy by the Sancheti Healthcare Academy as a recognition to the silent heroes who have done exemplary and exceptional work in the field of Creative Art Therapies.
She has been recognised by Global Ethics Forum and Indian Institute of Management, for working towards establishing an impartial and fair world. She has also spoken at the prestigious TEDx BITS Hyderabad on 'The Goodness of Life'. Gitanjali was invited as a key speaker at the Conferencia Internacional – Por una Educacion que despliega las habilidades del Ser in Buenos Aires, 2019. Gitanjali has been an selected as an ACTIVATEE speaker at the 45th International Association for Experiential Education (AEE) Conference in Montreal in November 2017. Gitanjali Sarangan is the proud recipient of the Millennium Alliance Grant as a social innovator of one of the top five Innovations in the country for Education, 2017 by FICCI and in partnership with United States Agency for International Development (USAID) and the Technology Development Board, Department of Science and Technology, Government of India.
Gitanjali is the recipient of the NGO Leadership Awards 2017 as recognition of leaders who have contributed value & made a change as a strategic tool for sustainable growth. She has been awarded as one among the 50 Most Impactful Social Innovators (Global Listing) by the World CSR Congress and Awards. Gitanjali is also the recipient of the 'Dr. Amarnath Annual Award for Inclusion', 2016. She is one among two artists to be awarded the Artist's Grant 2014 for the 'Art in Education Program' by the India Foundation for the Arts and the Artist's Grant 2014 by India Foundation for the Arts.
» Read Less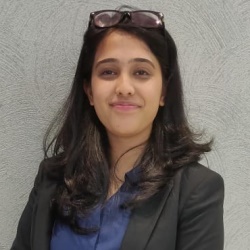 Yashaswini Gupta
Management Fellow
Yashaswini Gupta is an MA Psychology graduate from Ambedkar University Delhi. She completed her BA Psychology from Delhi University. She is interested in exploring the field of parenting of special needs children, and has completed her master's Dissertation on the topic "Narratives of Indian Parents who have Children Diagnosed with Autism Spectrum Disorder". She has been working with Light Up-Emotions Matter Foundation, facilitating Emotional Intelligence in residents of a juvenile home since 2018, and has been working on a research project to understand the impact of Social-Emotional Learning classrooms on children's learning. Her internship experiences vary from content writing at BeepWeep, to clinical psychology ones at the Centre for Child and Adolescent Wellbeing and Moolchand Hospital.
» Read More
Yashaswini also owns a home bakery and is passionate about her culinary skills. During her graduation, she was also actively involved in her college choreography dance society, and is trained in ballet, contemporary, chhau and Bharatnatyam dance forms. She aspires to hone a career in child psychology and open her organization offering affordable therapy and interventions to children with special needs.
» Read Less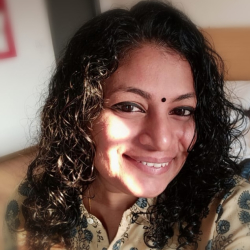 Babitha Bhaskaran
Management Team - Ecole Illam Lead
Babitha completed her schooling and collegiate education in Bangalore. She has a bachelor's degree in Fine Arts from Karnataka Chitrakala Parishath, where she specialized in graphic art (print making). She then worked as an art teacher for nine years. After she certified in Arts Based Therapy (ABT), she worked as an ABT practitioner at Mental Health Action Trust (MHAT) in Calicut, Kerala.
» Read More
Her action research project 'The healing spot' with populations dealing with mental health issues from a lower financial background focussed on using ABT in community set up. Babitha will be working with the senior group of children at Snehadhara Foundation alongside leading the Prajnadhara vertical.
» Read Less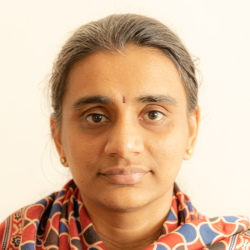 Ranjani Chandramohan
PMO-Analyst
Ranjani has worked in the corporate as well as start-up space. Her primary focus of work has been Recruitment, HR Shared Services and Customer Relationship Management. She considers the experience she gained at the start up very enriching, as she could see value add and visible impact to the end consumers. Ranjani will be managing the different programs of Snehadhara in the capacity of a PMO. She will closely work with the Executive Director and the entire team to ensure the programs of Snehadhara run efficiently and smoothly. Ranjani was an athlete during her school days and continues to participate in 10Ks. She was bitten by the "environmental bug" after her daughter came into this world. She is very passionate about adopting green and sustainable practises in her day to day life. She composts and makes bio enzymes at home.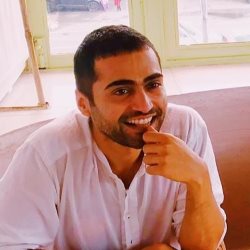 Arjun Khera
API Lead
Arjun has a Master's degree in Drama and Movement Therapy from the Royal Central School of Speech and Drama, University of London. After securing a bachelor's degree in Arts and Law from Symbiosis International University, Pune, Arjun practiced law in courts in Delhi for a law firm. Driven to work in direct social inclusion fields, he left his practice guided by his interests and experience in Acting, Directing and Applied Theatre during his undergraduate years. Arjun is skilled in the intentional use of play, drama, story and movement to facilitate healing, emotional expression and better mental health. In his postgraduate clinical placements and very recent professional practice, Arjun has focussed on the use of Dramatherapy practices to address emotional and behavioural difficulties experienced by children in school and after school settings.
» Read More
During his post-graduate years, Arjun extensively delivered Dramatherapy sessions to children, adolescents and adults with mild to severe and profound and multiple learning disabilities; to facilitate emotional and sensory expression and better mental health.
With his postgraduate training firmly rooted in the practices and principles of Sesame Dramatherapy, an approach developed by Marian 'Billy' Lindkvist in the United Kingdom now a taught Masters programme at the Royal Central School of Speech and Drama, Arjun's neurodiverse clinical practice doesn't put a premium on words, but which he feels are welcome should they appear in a Dramatherapy session which may be entirely non-verbal.
At Snehadhara Foundation he works with the children across groups in the Direct Care division and also anchors the Arts Practices for Inclusion Course leading the team of Supervisors at Prajnadhara.
» Read Less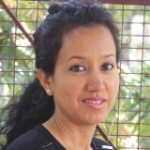 Kavita Verma
Programme Coordinator – Uhuru
Kavita hails from Delhi, completed her graduation from Delhi University and moved to Bangalore after her marriage. She did her Diploma in Autism from KPMRC, Bangalore and has been a special educator for the last seven years in a number of places in Bangalore viz. Sunshine school, Apoorva, Asha Integrated school, Daiva Foundation, Anveshdhi Learning Centre and Turning Point. 
» Read More
Her area of interest is in ADL , Activities of Daily Living while working with children, and she brings her unique touch to the entire experience of being with them at Snehadhara. Her openness to learning and creating possibilities for herself and children is a strength that she bring to the direct care space at Snehadhara. For the last three years she has been coordinating the Snehasangiti programme with Kids Corner School.
A fun loving person, Kavita enjoys playing practical jokes on people and mimicry is her forte. She has a love of fashion and everything Bollywood, a bit of the drama that makes her the vibrant person she is. She shares a love of cooking with her husband and when she is not cooking up pranks she indulges in whipping up some simple home cooked food.
» Read Less
Gayathri Shanmugam
Process Consultant
Gayathri is an MBA by qualification and a social entrepreneur by choice. Continuous learning and application is her strength and passion. That should explain her journey from Human Resource Management Systems to ITES to Entrepreneurship. She runs her own company Science Hopper Education Pvt. Ltd. in the education space. The only thing she looks out for in a job is whether the value-add is real and the impact visible.
» Read More
She brings in her two decades of experience across sectors and functions to strengthen processes and systems at Snehadhara . A strong proponent of the value system instilled by one's family, she understands that that is what keeps one grounded. She is supported in all her crazy outings by her husband and son. At the end of the game, she'd like to be known as the woman who had it all and gave it all.
» Read Less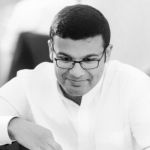 Rahul Varghese
Admin In-Charge
Rahul's career took off with Snehadhara being his first launch pad. Determined, hardworking and very new to the world of children, Rahul has been exploring this space since January 2015, initially observing the process and then expressing a wish to engage deeper with the children. He is learning to understand the world they inhabit and to balance that with the way he perceives the world.
» Read More
With a background in Business and Accounting, Rahul brings his arithmetic and logistical skills to the vibrant setting of Snehadhara and in return, takes back with him new experiences every day.
Having grown up in Dubai and studied in London and India, he likes to stay connected with different parts of the world and is a current affairs whizz. When he's not busy reading the paper, he likes to watch films and take long walks.
» Read Less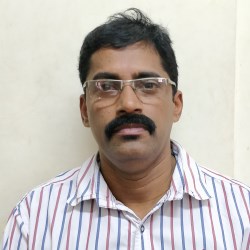 Shaji V John
Manager - Operations, Procurement and Supplies
Shaji V John hails from Kannur in Kerala. He moved to Bangalore 15 years ago and worked with Preston Images as a Facilities Manager and British RO Establishment as Admin Support. But the time he spent volunteering at an old age home, made him feel like he wanted to look at being part of something where he could give back to society, and that is what led him to Snehadhara.
 He essays the role of a Manager at the Campus and looks into purchase procurement for all our programmes. Shaji enjoys cooking and looks forward to cooking for the team at the slightest opportunity. While he likes to work at his pace, he sincerity and honesty is endearing.  He enjoys listening to music and he prides himself on being a good sportsman in his youth, with his favourite games being volleyball and kabbadi.
 He has two daughters and believes that they should dream big and aspires to fulfil their dreams.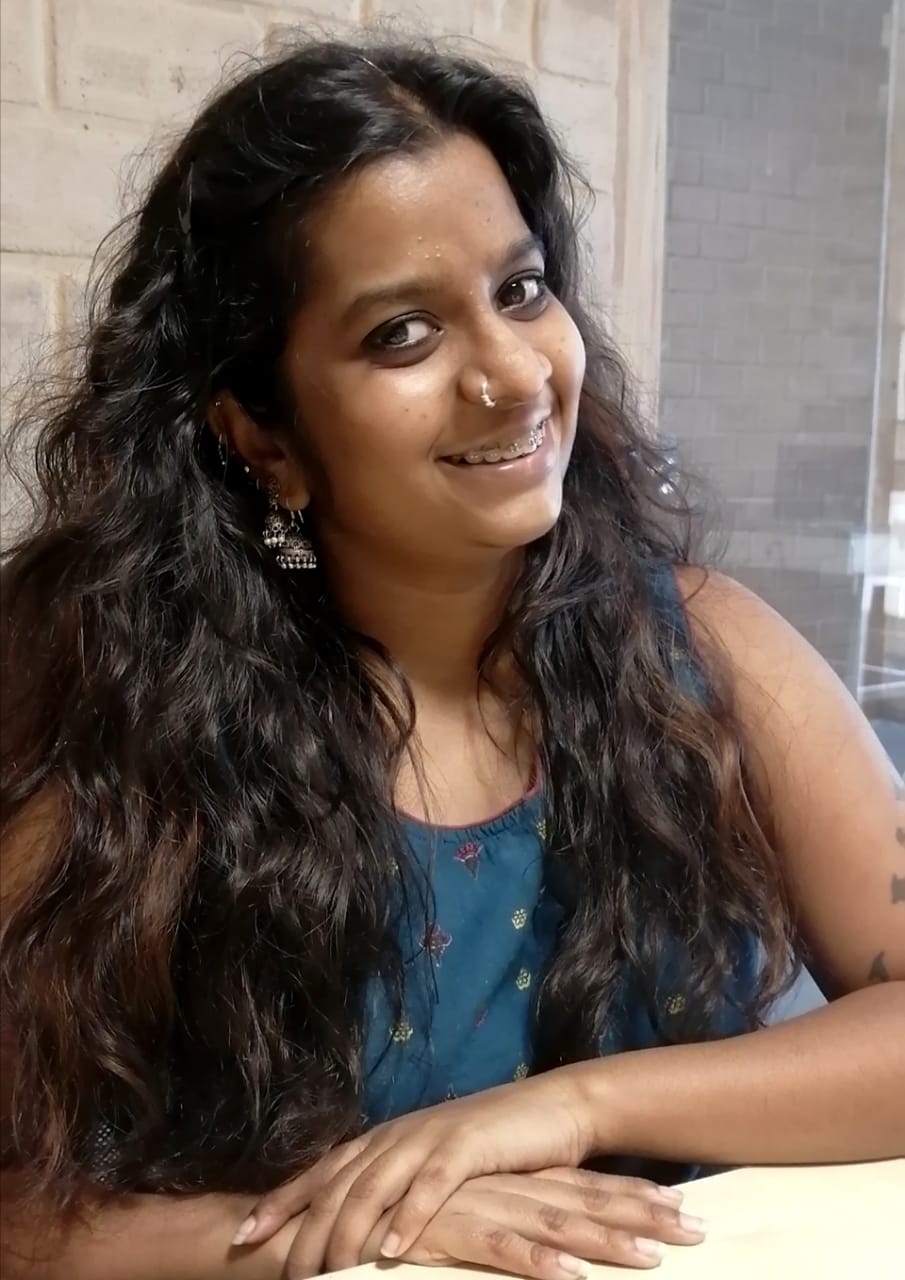 Divya Sarangan
Senior Programme Facilitator- Direct Care & Digi Akshara Trainer
Divya has been a student of Centre For Learning (CFL). CFL is an alternative education system which she strongly believes in and which has helped her with her aspirations by providing her with a lot of exposure and experiences. She believes that what she is today and her outlook on life has been shaped by the two most important factors, the relationship she shares with her parents and her schooling at CFL.
» Read More
At Snehadhara , Divya is involved in designing sessions using music, culture and arts for the children. She has been working with various groups of children and her expertise is in working with 2-6-year-old children. Presently pursuing her bachelor's in social work, she has worked with the pre-primary children at Anna Swamy Mudaliar school in Bangalore. Divya is also a student of Hindustani Classical music and Kathak dance. She has recently set up her own venture called Kutti Kutti Asai – handmade miniature products.
Alongside all this music, art and dance she is very interested in social issues and rights. Divya truly believes she is a "people's person" because she loves interacting with people of all age groups, from infants to senior citizens! She is extremely fond of babies and children. Discussions about social issues and topics like gender, equality, sexuality, caste, violence and so on , she believes is very close to her heart .
Her vision and future stems from all her interests and she is now seeing how she can combine all of them. Divya is looking to travel to various spaces, schools, organizations and meet more people. Working with children and adults who are underprivileged, and a part of social minority groups is something she is very keen on doing. Through drama, theatre, documentaries, and music she wants to see how to create awareness of issues as well as people's alternative choices that go against conventional norms. Being with babies is something she strongly wants to do, for example she is looking at being in an orphanage for a few months or years. Overall being with people is a beautiful process for her!
» Read Less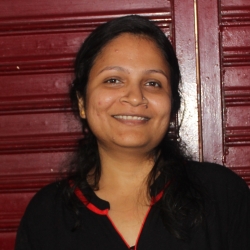 Sayonika Sengupta
Senior Programme Facilitator- Direct Care & Digi Akshara Trainer
Sayonika is a History Graduate from Lady Shri Ram College for Women, DU, Delhi and a Masters in Elementary Education from Tata Institute of Social Sciences, Mumbai. She has worked on curriculum development and teacher training in the past. She is interested in learning how children learn. She has been working with children and teachers for the last 10 years.
» Read More
Her favourite role was that of a facilitator and activist for child rights, specifically right to participation and ecological rights for children in rural Andhra Pradesh. She loves to see children take leadership roles and explore new horizons. Working with children with special needs is a very important chapter in her life.
Sayonika loves to paint, read and travel. She is deeply influenced by ABT and feels fortunate to have come across it. She is a mother to a toddler and they together have set out to explore the world of ABT. She feels that "No better place can it be for this other than SNEHADHARA!"
» Read Less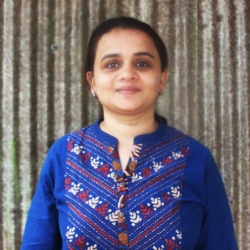 Krishnapriya K
Senior Programme Facilitator- Direct Care
Priya, as she is more popularly known, hails from the quaint town of Palakkad in Kerala. After graduating from Avinashilingam University, Coimbatore with a master's in nutrition she interned at the Dietary Department of CMC Vellore. Later she worked with Apollo and Fortis hospitals before deciding to take a break to raise her family.
» Read More
Priya loves reading books, cooking, gardening and watching movies, not particularly in that order. She notices she is happiest around kids, and that is what drove her to work with Snehadhara Foundation. She feels working with the kids and the SF team has been one of her greatest learning experiences. And she hopes to continue to touch the lives of children with special needs just like they have touched hers. She has been an integral part of our programmes and also worked with us in putting our Oota Thota programme for the senior group together. Priya's strength is her remarkable ability to connect with children and the child in every adult. She has been a strong advocate of inclusion.
» Read Less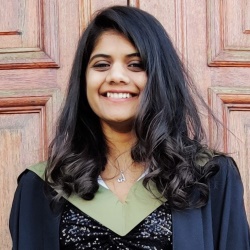 Anisha Badri
Facilitator
Anisha has a Masters in Developmental Cognitive Science from the University of Edinburgh, Scotland. Her interest in social studies and science in school encouraged her to complete her bachelor's degree in Psychology, Sociology, and Economics at Christ University, Bangalore. Following that, she took a gap year to figure out which of the three fields to pursue, during which time she completed a volunteering programme involving biodiversity conservation in Indonesia and an internship in Bangalore, where she helped facilitate workshops based on experiential learning and Carl Jung's Personality Archetypes.
» Read More
According to her, at the heart of every experience lies a story and a connection with something or someone, which one holds onto. Stories, for her, are the essence of life, just told through different lenses of history, politics, religion, individuals and so on. This is why she prefers listening to people rather than talking, likes learning different languages, and reading about world cultures and mythologies. In her view, this eagerness to build strong connections, tell stories, learn about and appreciate differences, as well as her light-hearted nature would be her pillars of strength when working in the social sector and engaging with people as a facilitator or another role of a similar capacity.
On the surface, Anisha appears rather reserved, a woman of few words. But given time and a little nudge, she will let her mind unravel and let you into her curious and imaginative universe that's always bursting to learn more about the world around, as well as within her. Growing up, her career aspirations tended to revolve around professions such as teaching, zookeeping (She thought that would be the best way to spend all her time around animals), veterinary science, medicine, and psychology.
She hopes to create an interdisciplinary and conducive environment for children that fosters inclusion, appreciation of diversity and multiple intelligences, while merging play with learning.
» Read Less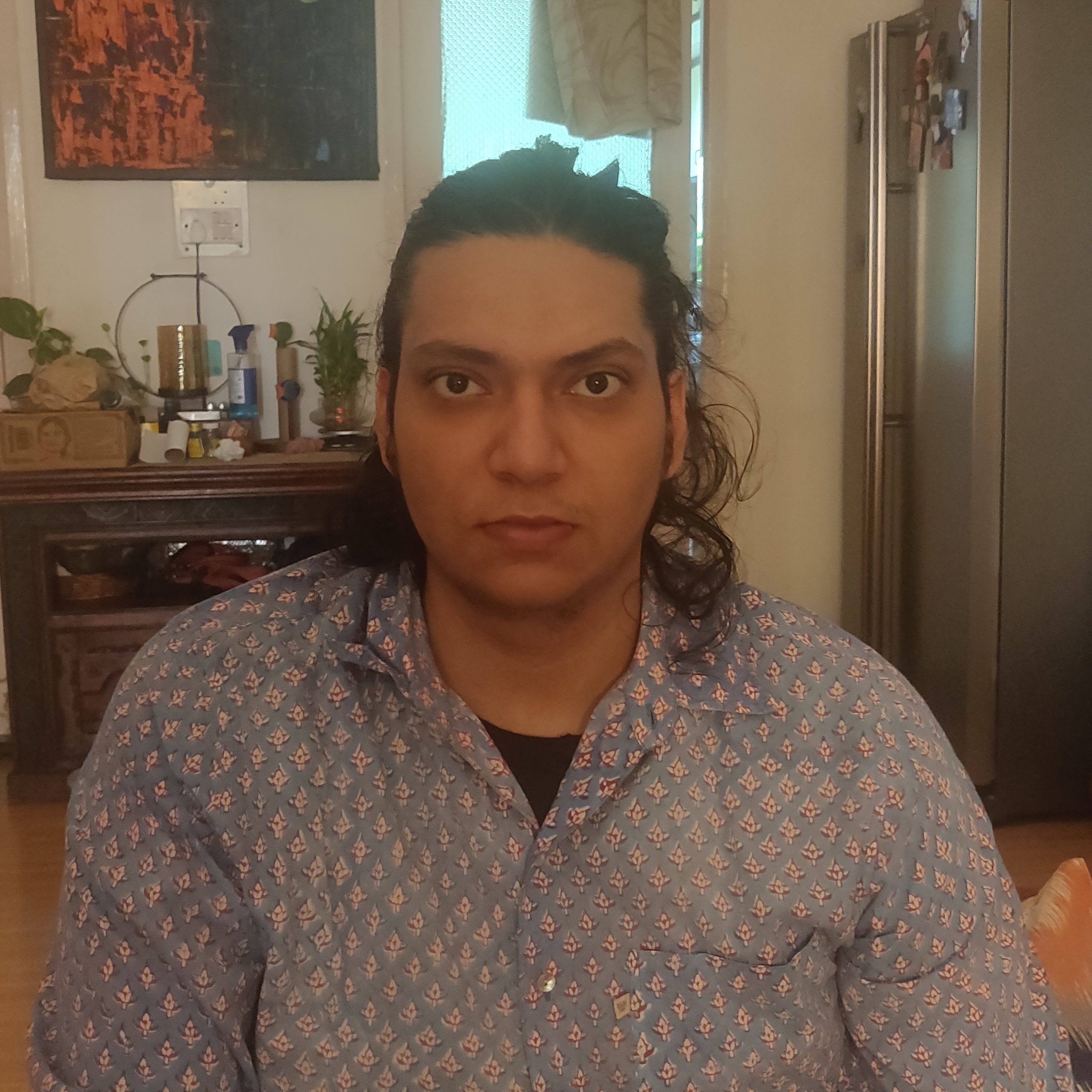 Lama Tyagi
Facilitator
In his own words "I paint. I play with children. I practice art based therapy."
Lama Tyagi a visual artist whose mentor is the renowned artist and writer Akhilesh. Lama has many feathers on his cap and is still adding to the collection. He was a part of the Young Artist Camp organised by the prestigious Raza Foundation at mandla, Madhya Pradesh in 2016. He was also one of the 100 young painters whose work was selected for Abir's Annual Show 'First Take" in 2018. The jury of the event included film maker and designer Muzaffar Ali, artists of eminence Amit Ambalal, Ravinder Reddy and Seema Kohli.
» Read More
 An artist who works with acrylic on paper and canvas is a part of Khoji Programme of Swaraj University Udaipur 2016-2018, where he did projects with Manzil a Youth Collective in New Delhi and Noida Deaf Society. Lama has worked as a facilitator in a Creative Adda workshop for children in a Rajasthan village school under the aegis of Manish Jain of Shikshantar Abhiyan, Udaipur.
Lama's ABT action research project has been with children at risk (street children) in Saket, Delhi. Lama has volunteered with Goonj in New Delhi, CGNet Swara in Chhattisgarh, Last Forest in Kotagiri in Tamil Nadu.
Lama loves to work with children on art and storytelling projects. He loves biking too.For Lama art is therapeutic and helps him see his own inner space and the world in a better light. He says "Though I draw in abstract lines, nature and animals attract me. I also find in my art a configuration to my journey both in art as well as in life."
» Read Less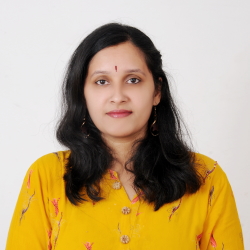 Aparna Bushan
Sf Fellow-Facilitator
Aparna Bushan is a Commerce graduate. She has completed her CA PE-(II) and E-MBA specialisation in Financial Risk Management. She has basic knowledge in Vedic Mathematics and Ayurveda. Presently pursuing Graphotherapy. She has completed the Digi Akshara Course from Snehadhara and will be working with the children across our programmes in Direct Care. 
» Read More
Aparna has worked with Roots Academy. She has always been passionate about pursuing her career in teaching. She has experience in tutoring  large and small groups of students of varied age groups. The subjects she has taught are English, Hindi, Mathematics and Commerce related subjects. She is a self-motivated learner, hardworking and believes in developing a creative learning space for children.
Aparna has a creative side to her. She pens poems in different languages as her hobby. She also likes Bollywood music to which she grooves on special occasions.
» Read Less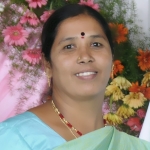 Rukmini
Programme Facilitator – Kala Avahita
Rukmini has many years of experience working with special populations. Being married to a speech and hearing impaired person herself, she has a gentleness and sensitivity to her, that is evident to all who come in contact with her. She and her husband worked with an organization called 'Heart & Soul' for almost a decade teaching sign language to hearing impaired children from the slums. She took a break after that for a few years to focus on her own children and then came into Snehadhara fold. She has an artistic bent and loves teaching crafts to the children. "Snehadhara's approach to working with the children appeals to me as it is very different from other places that I have worked in." She has been taking care of the Pre- Vocational and self care sessions for the group of adults with special needs at Snehadhara.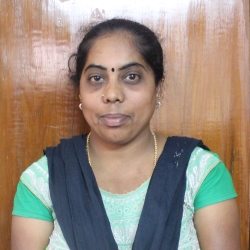 M Munirathna
Programme Co-Facilitator – Uhuru
Munirathna worked in Camlin School, Bangalore, for over 7 years. She taught LKG and UKG students and facilitated art and craft sessions for High School students. She is at ease with multiple languages including Tamil, Telugu, Hindi, Kannada and English. She best loves working with children between the ages 3 to 6. She has two sons (18 yrs and 9 yrs). She looks forward to exploring learning opportunities with children and adults who have special needs.