"How far we travel in life matters far less than those we meet along the way."
Amee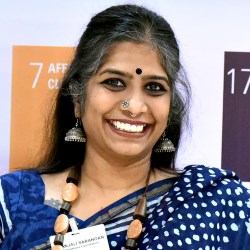 Gitanjali Sarangan
Executive Director & Founder
Gitanjali , founder of Snehadhara Foundation is an educationist, a social entrepreneur, an ABT (Arts Based Therapy ) Practitioner, an ABT Guide and Educator. Snehadhara Foundation is the first centre in the country that uses Arts Based Therapy as the only methodology to work with children and adults with special needs.
Gitanjali is a recipient of the Millennium Alliance Grant for the project 'Kala Samavesh -Inclusion and Education of Disabilities. She has been awarded as one among the 50 Most Impactful Social Innovators (Global Listing) by the World CSR Congress and Awards. Gitanjali is also the recipient of the 'Dr. Amarnath Annual Award for Inclusion', 2016. She is one among two artists to be awarded the Artist's Grant 2014 for the 'Art in Education Program' by the India Foundation for the Arts and the Artist's Grant 2014 by India Foundation for the Arts. She has been recognised by Global Ethics Forum and Indian Institute of Management, for working towards establishing an impartial and fair world. She has also spoken at the TEDx BITS Hyderabad on 'The Goodness of Life'.
» Read More
Over the past few years, she has been conducting seminars and workshops at with various groups and organisations on taking learning methodologies to varied populations using Arts Based forms. She has designed and facilitates a certificate course along with Headstreams at Christ University, IIPR (Indian Institute of Psychology and Research), St.Joseph's College and Mount's College titled 'Psycho-Socio well being using Arts and Play'. In association with Mirra Foundation she has designed and conceptualised Hridakasha – 'Enabling peer – peer interaction to create inclusive empathetic learning spaces for children with disabilities using the Arts' . Gitanjali is on the panel of experts of the 'Arivu Disha' A two-Pronged Program to Improve Learning Outcomes and Career Prospects of  government school children in Karnataka.
Gitanjali was a speaker at the Mentor Conclave, 2015 for school leaders, educators, academicians and researchers & professionals to bridge the knowledge gap, promote research esteem and the evolution of pedagogy. Her paper 'Arts Based Therapy for enabling peer to peer social interaction between neurotypical children and those with special needs' – National Conference on Models of Best Practices in Empowerment of Persons with disabilities at Kottayam, Kerala ; Oct 2015 enthused the interest of professionals working with special populations to look at holistic learning methodologies.
Gitanjali has a Master's Degree, a University Rank holder in Biochemistry, and has been a Lady Tata Memorial Scholarship Awardee.  She also had a PG diploma in Applied Buddhist Psychology and Ethics from Pune University. She has been a recipient of the Uma Kela Prize for the Biochemistry at the Masters Level and presented papers at symposiums at CRI, Mumbai, Institute of Science.  She has completed her DELF-2 from Alliance Francaise and taught French at Jyoti Nivas College Bangalore. Gitanjali is trained in Carnatic as well as Hindustani Classical music and is a  Bharatnatyam dancer .
» Read Less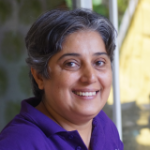 Shailaja
Associate Director – Content & Programmes
As Associate Director, Content and Programmes, Shailaja has in the last three years, looked at curriculum planning and design implementation at the Direct care space at Snehadhara as well as in a few projects across the country. She has worked with the facilitators to create content for the Hulimavu Government School project under Snehadhara's engagement with the Riddhi Foundation. She has co- facilitated and independently facilitated sessions on the 7i program at HLC Chennai with children from Grades 6 to 9 and the teachers, a program that looks at inclusion in depth. This program moved from direct facilitation with the children to empowering the teachers to take on the onus of the 7i program towards relationship building and meaningful learning. It involved training the teachers for facilitation and curriculum design for the sessions with the children as well as conducting sessions for teachers themselves on self experience.  She is currently working with Smart Wonders School, Mohali on a year long programme on Creative Interventions in Reimagining Classrooms through Dialogue Circles that looks at deeper connect and communication between educators and children.
» Read More
Snehadhara has worked with Headstreams to create the Certificate Course in PSYCHO-SOCIAL WELL-BEING USING MULTI-ARTS AND PLAY , which has been carried through in four colleges in Bangalore. Shailaja has facilitated some of these sessions as well. She has worked with the teachers of Kamala Niketan at Trichy  on  ' How Play – Directive and Non Directive could be used to achieve academic and curricular goals in classrooms'. She has also co-facilitated sessions for teachers and students on "Creative Interventions in Co-creating Empathetic Inclusive Learner led Classrooms" in Matrikiran School, Gurgaon.
A Commerce graduate, Shailaja moved from accounting packages to education a decade ago. In this time she has explored the world of education through teaching at three mainstream schools in Chandigarh, Gurgaon and Bangalore, that tried to look at education progressively and bring in meaning that could be possible within the constraints of the system. Besides academic content, there has been a special emphasis on Quality Circle Time and Life Skills program in her school interventions both with students as well as teachers from Grades 1 to 10.
Shailaja has also looked more significantly at education through her work in Chandigarh, with CEVA an NGO, an educational resource centre that advocated alternative methods for teacher training in schools and engaging with lesser privileged spaces in the city along with an engagement at COVEDA, an alternative learning centre based on Sri Aurobindo's philosophy. Added to this is her association with Centre for Learning, Bangalore, as a parent, a space that gave a lot of meaning to how 'I look at life itself especially relationships.'
'How children learn' has been a quest from the beginning along with understanding how emotions govern learning. To move from 'teaching from the head to the heart', brought Shailaja to Snehadhara. She feels that working with children is the best way to learn about oneself, to look deeper into and question belief systems and patterns, to gain a larger perspective about life.
» Read Less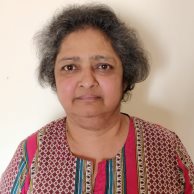 Margaret Devaraj
Margaret Devaraj fondly called Peggy by all, comes with a background of thirty plus years of corporate experience, working in a cross-cultural environment. Her interests lie in the area of inclusivity and rights in all aspects of society. Her strength is in creating robust systems and processes for good governance and administration and in building motivated and well-informed teams.   She has a bachelor's degree in Commerce and has done the APMP course in Project Management.
» Read More
Peggy is a keen supporter of Women's rights and Human rights and issues of social justice.  She currently takes awareness sessions on the Sexual Harassment of Women at the workplace (Prevention, Prohibition and Redressal) Act 2013, across a wide range of organizations including corporate, NGOs and schools.
Peggy has been working with the Snehadhara team to strengthen Internal processes and systems.  She is also part of the Snehadhara's Centre for Inclusive Policy, working with the CIP team in creating a guide for ready use for different areas of inclusiveness with government agencies and mainstream institutions.
» Read Less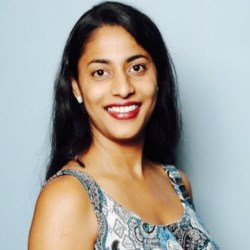 Pooja Iyer
CIO – Chief Inclusion Officer
Pooja Iyer likes to describe herself as a "Dreamer, Thinker, Doer." She believes in the saying that the world needs dreamers and the world needs doers, but above all, the world needs dreamers who dare to dream and achieve. To take a dream like what Snehadhara has envisioned and have a hand in making that a reality, is what drives her.
» Read More
She is a Communications Consultant with a Bachelors degree in Visual Communication and an MBA in International Business. She brings with her many years of experience in the Corporate Sector, and wants to channelize that expertise into taking the message of Snehadhara out to a larger audience. She specializes in building bridges between people and organizations, creative writing, soft skills training, key account management, fund raising and marketing.
A multi-faceted professional with experience living, studying and working in international environments like Europe, Africa and the US, Pooja loves learning about new cultures, her two little munchkins and dancing in the rain. She believes every day is an adventure because "Some journeys take us far from home, but some journeys lead us to our destiny."
» Read Less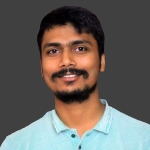 Rohit Ranjan
Programme Coordinator – Direct Care
Rohit holds a LLM degree in Access to Justice from Tata Institute of Social Science, Mumbai and graduate in law from National University of Study and Research in Law, Ranchi. He has worked on housing rights, rights of slum dwellers and right to shelter with Youth for Unity and Voluntary Action during his fieldwork while pursuing LLM.
» Read More
He has interned with Khaitan and Co. Kolkata, Fox Mandal and Co. Corporate Office, Noida, PKA Advocates, New Delhi and Shri. P.P. Rao, Senior Advocate, Supreme Court of India.
Rohit possesses good administrative and organizational skills and has a knack for reading literature. His interest lies in doing altruistic work and he wants to make this society more adaptable to new ideas. He has a keen interest in comparative religion, human rights and access to justice. At Snehadhara he essays the role of Programme Coordinator – Research and Education. Along with organizing and evaluating learning curriculum across all our programs, he is working with relationships with external organisations, institutions and governmental bodies to drive Snehadhara Foundation's vision of inclusion.
» Read Less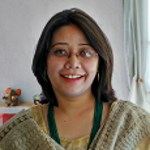 Bunty Shrestha
Senior Programme Facilitator – Uhuru & Programme Coordinator – Pipilika
Bunty holds a Master's in Psychology and a Post-Graduate Diploma is Counselling from Tribhuvan University, Kathmandu. She has worked as a lecturer for two years- teaching general psychology to undergraduate students in Nepal. She is pursuing her creative art therapy course from SMART, Bangalore. She has also worked with children at Winds 'O' Change using movement and visual arts.
» Read More
After coming to Bangalore, she has discovered a lot about herself. To name a few – she enjoys dancing, she loves to create art with pastels, and she has found joy in gardening. Coming to Snehadhara has helped her to be aware that she loves children – playing with them, taking care of them, singing and dancing with them, and telling them stories.
She wishes that someday the children in Snehadhara would understand how much joy they have given to her. Her role at the organisation has been of a facilitator with the ASD group.
Recently she has been certified as an Arts Based Practitioner from WCCLF, Pune.
» Read Less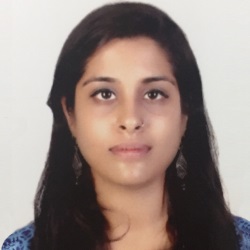 Prerna Kapur
Senior Programme Facilitator – Uhuru
Prerna's interest in the Arts and Psychoanalysis has led her in many directions. She has completed her MSc in Psychoanalytic Developmental Psychology from University College London and The Anna Freud Centre (London), and B.A. (Hons.) in Psychology from Lady Shri Ram College, New Delhi. She has done a level one training in Play Therapy from National Association of Play Therapy India.
» Read More
From 2009 – 12, Prerna has worked in producing and directing original live musicals in Delhi under the banner of 'The Yellow Brick Project'. During graduation she trained as a peer facilitator with Project 19: Understanding HIV/AIDS, Young People's Sexuality, Health and Rights and conducted workshops on the same in colleges and schools across Delhi.She went on to work with Teamwork Arts as Executive Producer for Music and Assistant Producer for various national and international arts festivals.
More recently, Prerna worked as a Mental Health Counselor in The Shri Ram School, Gurgaon. She volunteered as a counselor at Udaan street children's home in Dwarka, under Salaam Baalak Trust Delhi. Over the summer, she did short-term group counseling work with children and staff at the Sikkim Himalayan Academy.
Prerna loves reading, playing with children, sending long emails and any kind of vaguely artistic show! At Snehadhara her focus is to give PLAY a more meaningful direction, to help achieve children's goals in directive and non directive play settings. Prerna says, through Snehadhara, she gets to explore and stretch the limits of what it means to be child-centric in her line of work.
» Read Less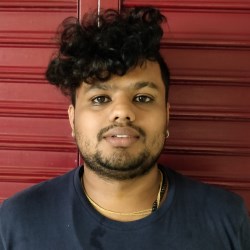 Arun Kumar
Programme Facilitator – Uhuru & Head – Admin & Operations
Arun comes in from a non-teaching background with a passion to be with children. One learns best when one teaches, is the mantra that brings Arun to this space. He loves singing and dancing, and this is the strength he taps in giving the children uninhibited spaces of being. He has certified himself with a course on Management of children with Mental Retardation and Autism from IRC Bangalore and more recently he has been certified as an Arts Based Practitioner from Prajnadhara, Bangalore.
» Read More
While he comes from some theatre experience, this year he has shared that space with some Snehadhara children and been instrumental in a stage performance too. Arun is a foodie who loves eating and enjoys cooking. He is currently learning Bharatnatyam and working very hard at enhancing his English Language skills.
In the 4 years that he has been here, openness to learning is the inspiration Arun brings to Snehadhara. A dreamer of sorts, he is the sentimental quotient of the place. 'Snehadhara has completely changed the way I look at myself and the world', is his tribute to the centre.
» Read Less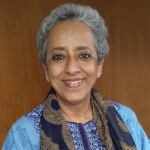 Dolly Narayan
Content and Documentation, ABT Practitioner
A B.Com graduate from the Calcutta University and a B. Ed in Special Education from the SNDT University in Mumbai, Dolly has worked with various institutions across the country in the disability sector: Manovikas Kendra Kolkata; AHEAD; Kolkata; Spastics Society of Karnataka; Smadhan, New Delhi and Jan Madhyam New Delhi. After working in the field for many years, she worked in the development and corporate sector for about fifteen years. In the development sector she was involved with NGOs (Foundation for the Revitalisation of Local Health Traditions (FRLHT), Bangalore) and international funding organisations like ActionAid, Oxfam and Danida, where she worked with them on communication, development of educational material, and photography. In the corporate sector, she worked in communication and program management for a leading international technology company on their IT in education program.
» Read More
Wanting to reconnect with special needs children, work that has always been closest to her heart, she completed the Arts Based Therapist (ABT) Course from the World Centre for Creative Learning (WCCL) Pune in 2015. She is currently working with Snehadhara Foundation as a Consultant.
An avid reader, traveller, movie buff, yoga practitioner, foodie and photographer, Dolly also enjoys dabbling in art and sculpture and draws from her experiences to enrich her work with special needs children.
» Read Less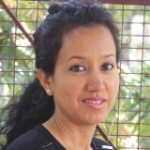 Kavita Verma
Senior Programme Facilitator – Uhuru
Kavita hails from Delhi, completed her graduation from Delhi University and moved to Bangalore after her marriage. She did her Diploma in Autism from KPMRC, Bangalore and has been a special educator for the last seven years in a number of places in Bangalore viz. Sunshine school, Apoorva, Asha Integrated school, Daiva Foundation, Anveshdhi Learning Centre and lately Turning Point.
» Read More
Her area of interest is in ADL , Activities of Daily Living while working with children, and she brings her unique touch to the entire experience of being with them at Snehadhara. Her openness to learning and creating possibilities for herself and children is a strength that she bring to the direct care space at Snehadhara.
A fun loving person, Kavita enjoys playing practical jokes on people and mimicry is her forte. She has a love of fashion and everything Bollywood, a bit of the drama that makes her the vibrant person she is. She shares a love of cooking with her husband and when she is not cooking up pranks she indulges in whipping up some simple home cooked food.
» Read Less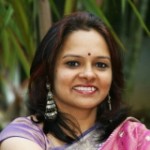 Rohini Chidambaran
Senior Programme Facilitator – Uhuru & Programme Facilitator – impART
"There is no right time or right age to do anything in life. The day you decide to do something is the right time and the right age. So live every moment of your life and follow your heart". Rohini Chidambaran, who holds a LLB degree from Dr. Babasaheb Ambedkar College of Law, Nagpur and an LLM from Santa Clara School of Law, CA, USA, strongly believes in these thoughts.
Recently she has been certified as an Arts Based Practitioner from Prajnadhara, Bangalore
» Read More
Right from her college days she has actively participated in Legal Aid camps for women and children. In the US, she joined an organization called Bay Area Legal Aid in Oakland, CA, where she handled various issues of homeless people under the guidance of her senior attorneys. She also attended training programs on Mediation, Domestic violence and Hearing examiner and worked on actual cases.
After working in the corporate sector in Bangalore, she took a break and followed her childhood passion in dance by doing BA in Bharatnatyam from Keshava College of Music and Dance. She also learnt Bollywood and free style dance for a year. Rohini is a trained Carnatic singer and teaches music to kids. She is also a runner and a cyclist and believes in being healthy and fit.
Joining Snehadhara has opened up a whole new world to her, a world where she believes that with her love, compassion and experience in dance and music, she can help these kids discover themselves and express their emotions and help them in nurturing their singing and dancing skills. Working with kids in Snehadhara has helped her discover the right way in which she can use her passion in making a difference in their lives.
» Read Less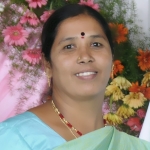 Rukmini
Co-Facilitator
Rukmini has many years of experience working with special populations. Being married to a speech and hearing impaired person herself, she has a gentleness and sensitivity to her, that is evident to all who come in contact with her. She and her husband worked with an organization called 'Heart & Soul' for almost a decade teaching sign language to hearing impaired children from the slums. She took a break after that for a few years to focus on her own children and came into Snehadhara fold about 6 months ago. She has an artistic bent and loves teaching crafts to the children. "Snehadhara's approach to working with the children appeals to me as it is very different from other places that I have worked in."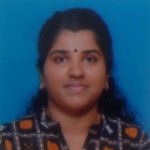 PARVATHI.G
Parvathi holds a Master's degree in Counseling Psychology from Madras School of Social Work, Chennai. She has worked as a Management Trainee for SOS Children's Villages of India, in their family strengthening project where she experienced working with backward communities, family counseling and conducting various capacity building programmes . She has worked with children and adults in different settings by interning with SCARF Chennai, Hospitals and as an Individual consultant. Parvathi enjoys singing, dancing, travelling and reading non-fiction books. She believes in demonstrating complete dedication in her work.
Her interest to work with children and adults with disability and children at observational homes brought her to Snehadhara. She is interested to study and practice Arts Based Therapy among various groups and believes that 'art has the power to heal all individual amidst various dimensions'.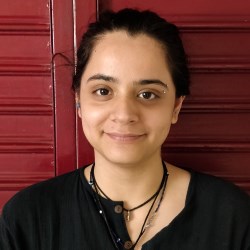 Krutika Madhok
Krutika is a recent graduate with a Bachelor's degree in Psychology from FLAME University, Pune. For as long as she remembers she has wanted to be the change she wishes to see in the world and this very thought has motivated her to be where she is right now to walk upon the path to make this difference! Krutika has interned at various settings that work with children who have special needs. In her first interaction with children she immediately connected with them; their eagerness, curiosity, willingness and happiness was so contagious that it made her realise this is what she wanted to do! These experiences broadened her horizon and knowledge about herself and others.
» Read More
Krutika has a knack of using unconventional means to reach a conventional outcome and alternate methods are what truly bring joy to her world! Her experience with ABT is limited but valuable and has helped her realise the importance and relevance of using art and its various forms, as a medium to help reach equilibrium in an individual! She has high aspirations that one day the world will be in perfect harmony with itself, and everyone in it and that can only be achieved through ART, and this belief gets reinforced every time she sets foot into Snehadhara, where she sees rationality, sensitivity, harmony and lots of LOVE!
» Read Less
Rajeswari
Programme Facilitator – Uhuru
Rajeshwari is a BE Graduate with 3 years of work experience in the IT Industry. She has 9 months of Experience as a Project Co-ordinator at Astha Foundation in the disability sector. She has acquired hands on experience as volunteer -social worker in diverse target group involving children education, Community Betterment & fund raising programs. She has also worked with people management, conflict management, and resource management services in organizing social programs for corporate and social organizations.
Arts Based Work and working with children are her passions that have brought her to Snehadhara as a facilitator. She is enjoying every aspect of her work and is learning how to communicate with the children as they motivate and inspire her towards her work.
In her words- "I aspire to become a more competent, compassionate & committed person to create direct impact for social betterment".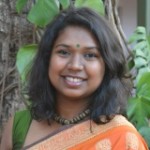 Ruthika Javaray
Ruthika believes it is a good day, when she has brought out the best in everyone, including herself. Having worked in cancer research for 7 years, she understands the importance and fragility of life. But her real interests have always been in working towards improvement of quality of life in the world. She completed her Diploma in special education for learning disabilities in 2017 and is recently a certified ABT practitioner. Working at Tamahar Trust as a program manager, she consults at Snehadhara as an ABT practitioner. Ruthika strives for excellence and wishes to make the world a better place by imbibing the spirit of mindfulness.
» Read More
"I draw my motivation from everyday experiences and have deep respect and admiration for nature". Not the one to shy away from a challenge, she is always looking to expand the horizon and welcomes multiple perspectives. Ruthika is a promoter of arts and is a painter and dancer herself. She also enjoys the occasional jewellery designing.
A fun loving mother, teacher and friend, she enjoys life one moment at a time, knowing that faith is all about believing, you don't know how it will happen, but you know it will.
» Read Less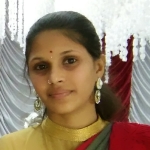 Lekha Ramakrishna
Co-Facilitator
A fresh B.Com graduate, Lekha hails from Chittor, Andhra Pradesh. Her mother used to work with special needs children and she remembers spending her Sundays with them, helping her mother out.  She loves travelling and her favourite place is by the beach, watching the waves lap the shore. Her father, she says, is her hero. Despite being hearing and speech impaired, he is one of the most positive, helpful people she has ever met. She is filled with a sense of pride every time someone mentions that she looks like her father. "Being in Snehadhara is teaching me patience as I am not a very patient person. I want to learn everything about the children I work with."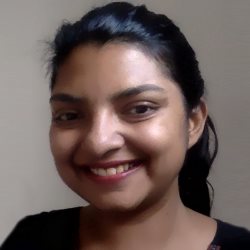 Ayesha Devaraj
Ayesha has a background in Mass Communication and has studied Socio Cultural Linguistics. She has worked in various fields including as a Senior Officer on the NIE team at Time of India where she was in charge of the daily student paper. She has worked for a media collective, Pedestrian Pictures in the capacity of an Assistant Director, and writing commentary for and subtitling several documentary films, organising screenings of films, and activities to create awareness about issues. She was the Branch Coordinator at Instituto Hispania before beginning a crochet business of her own.
» Read More
She also teaches English and has facilitated a two-day math workshop using art, craft, dance, music and games, which she considers successful because the children enjoyed themselves and were amused that they had learnt and used some math in the process.
She has just joined Snehadhara and is working here with the Centre for Inclusive Policy to create a resource of practice, literature and research studies on Inclusiveness. Her major area of work is with the ongoing project for Aadhaar Card and Disability Certificates. She will also be working on the Inclusion Audit tool for schools. Her work will also aim at building long term partnerships with schools and children's institutions to carry forward the culture of inclusiveness.
» Read Less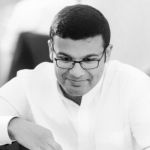 Rahul Varghese
Admin In-Charge
Rahul's career took off with Snehadhara being his first launch pad. Determined, hardworking and very new to the world of children, Rahul has been exploring this space since January 2015, initially observing the process and then expressing a wish to engage deeper with the children. He is learning to understand the world they inhabit and to balance that with the way he perceives the world.
» Read More
With a background in Business and Accounting, Rahul brings his arithmetic and logistical skills to the vibrant setting of Snehadhara and in return, takes back with him new experiences every day.
Having grown up in Dubai and studied in London and India, he likes to stay connected with different parts of the world and is a current affairs whizz. When he's not busy reading the paper, he likes to watch films and take long walks.
» Read Less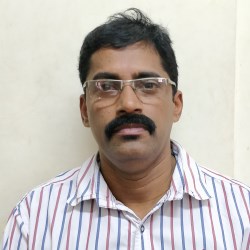 Shaji V John
Admin and Operations
Shaji V John hails from Kannur in Kerala. He moved to Bangalore 15 years ago and worked with Preston Images as a Facilities Manager and British RO Establishment as Admin Support. But the time he spent volunteering at an old age home, made him feel like he wanted to look at being part of something where he could give back to society, and that is what led him to Snehadhara.
As Office and Admin In-charge, his role here covers transport co-ordination, purchase and maintenance and program support. He enjoys listening to music and he prides himself on being a good sportsman in his youth, with his favourite games being volleyball and kabbadi.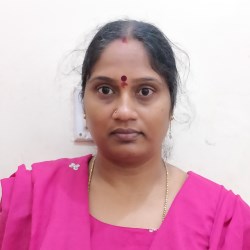 P Gandhimati
Programme Co- Facilitator – Uhuru
Gandhimati hails from a town close to Vellore and worked for 12 years as a teacher in Tirumurugan Vidyalaya. She said that before she felt like only a teacher, but now in working at Snehadhara with special needs children, she feels like she has become a learner too, because every day she learns something new from the children. Many a times, she says, her mind is preoccupied with household worries, but when she is here, she forgets about everything else and is happily engaged with the children.
In her role as co-facilitator she works in the Direct Care program and facilitates a monthly Pipilika session. She also supports the impART team that works with govt schools, colleges and organizations for special populations.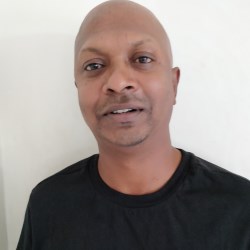 Ramakrishna Reddy
Programme Co- Facilitator – Uhuru
Ramakrishna Reddy believes in the power of love. His own challenges of speech and sound only add to his conviction that everyone can lend a hand and reach out to others irrespective of constraints and also that everyone can be reached out to. Ramakrishna has over 13 years of experience of working with NGO's and private sector organisations. He has directed and acted for Theatre for deaf and hearing, performed Romeo and Juliet in sign language using sign language mixed with English called Signlish.
» Read More
He has offered lectures in conferences, seminars and workshops about sign language, been an interpreter for deaf cases in courts and AIDS. At Aashwasan foundation he heads the Silent World department and conducts concept based workshops for corporate organisations. He is the founder of Universal Signers which aims at empowerment of Women, Life development skills, Personality development leadership programs for the Deaf Youth, Awareness about sign language etc.
At Snehadhara he is working as a co-facilitator. He conducts sign language sessions for the team and two groups at the centre twice a week. He also supports the impART sessions by conducting sign language sessions in the certificate courses with the impART team.
» Read Less