"How far we travel in life matters far less than those we meet along the way."
Amee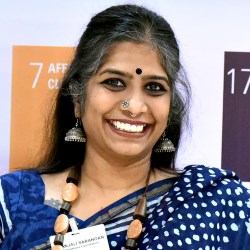 Dr. Gitanjali G Govindrajan
Executive Director & Founder
Dr. Gitanjali G Govindrajan, Honoris Causa (Social Work, LADC Institute, USA), a fellow of the Complementary Medical Association (UK), a TEDx speaker holds a Post-Graduation Diploma in Community Based Rehabilitation, a distinction with a CDP certified Diploma in Neuropsychology, and a University rank for her Masters in Biochemistry. She is the Founder of Snehadhara Foundation, is an educationist, social innovator, entrepreneur and an Arts Based Therapy (ABT) Practitioner, an Arts Practices for Inclusion (API) Educator.
» Read More
For over two decades Gitanjali been pioneering effective ways to bridge developmental deficits in education, and weave inclusion into the mainstream world. She has always been clear about wanting to spend time with children with special needs, learn of a world that does not discriminate, a people who love you for who you are and not what you do; who are not quick to judge, but rather quick to embrace. Years of working with children and adults, culminated in Snehadhara Foundation.
Snehadhara's inception in 2012 was aimed at looking at innovatively using the Arts for learning. The pioneering attempt was to look at interventions with an integrated, holistic approach to address the various learning, therapeutic and social inclusion needs of children/adults across special needs groups. This has got her to pioneer the first ever Arts Practices for Inclusion programme in India. Over the past few years Snehadhara has worked with around 1200 children through direct and weekly interventions, with over 60000 children through indirect interventions in schools and other receptive environments and trained over 2000 professionals in about 450 organisations across the country. Over the past two years, Snehadhara's international journey has carried its best practices to Canada, Argentina, Brazil, Qatar, Sri Lanka, Bangladesh and Nepal.
Gitanjali has been conferred an honorary doctorate in Social Work (LADC, USA) and holds a Masters in Biochemistry along with a Post Graduate Diploma in Community Based Rehabilitation. Gitanjali has a certificate in Psychological First Aid from Johns Hopkins University on Coursera. She also has a certificate in Social Psychology from Wesleyan University on Coursera. Born and educated in Mumbai, she has been a Lady Tata Memorial Scholarship Awardee and a University rank holder in Biochemistry. She has studied Applied Buddhist Psychology and Ethics from Pune University. Gitanjali is a trained Bharatanatyam dancer, and has trained in Hindustani and Carnatic Vocals. She has trained under Arthur Hull in Drum Circle Facilitation.
Gitanjali many awards and accolades to her credit and her work has been recognized in various platforms internationally.  To mention a few – Gitanjali is an awardee of the Millennium Alliance Global Award 2020 which takes her stellar innovation 'Kala Samvaad – Arts Practices for Inclusion' to Nepal. She has been awarded the Nation Builder Award by Rotary Literacy Mission. Gitanjali has been awarded the 2nd Creative Art Therapy Award 2020 in recognition of her outstanding contribution to the field of Art Therapy by the Sancheti Healthcare Academy as a recognition to the silent heroes who have done exemplary and exceptional work in the field of Creative Art Therapies.
She has been recognised by Global Ethics Forum and Indian Institute of Management, for working towards establishing an impartial and fair world. She has also spoken at the prestigious TEDx BITS Hyderabad on 'The Goodness of Life'. Gitanjali was invited as a key speaker at the Conferencia Internacional – Por una Educacion que despliega las habilidades del Ser in Buenos Aires, 2019. Gitanjali has been an selected as an ACTIVATEE speaker at the 45th International Association for Experiential Education (AEE) Conference in Montreal in November 2017. Gitanjali is the proud recipient of the Millennium Alliance Grant as a social innovator of one of the top five Innovations in the country for Education, 2017 by FICCI and in partnership with United States Agency for International Development (USAID) and the Technology Development Board, Department of Science and Technology, Government of India.
Gitanjali is the recipient of the NGO Leadership Awards 2017 as recognition of leaders who have contributed value & made a change as a strategic tool for sustainable growth. She has been awarded as one among the 50 Most Impactful Social Innovators (Global Listing) by the World CSR Congress and Awards. Gitanjali is also the recipient of the 'Dr. Amarnath Annual Award for Inclusion', 2016. She is one among two artists to be awarded the Artist's Grant 2014 for the 'Art in Education Program' by the India Foundation for the Arts and the Artist's Grant 2014 by India Foundation for the Arts.
» Read Less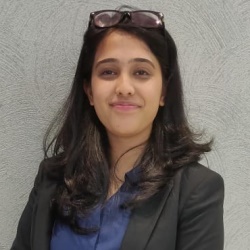 Yashaswini Gupta
Associate Director
Yashaswini Gupta is an MA Psychology graduate from Ambedkar University Delhi. She completed her BA Psychology from Delhi University. She is interested in exploring the field of parenting of special needs children, and has completed her master's Dissertation on the topic "Narratives of Indian Parents who have Children Diagnosed with Autism Spectrum Disorder". She has been working with Light Up-Emotions Matter Foundation, facilitating Emotional Intelligence in residents of a juvenile home since 2018, and has been working on a research project to understand the impact of Social-Emotional Learning classrooms on children's learning. Her internship experiences vary from content writing at BeepWeep, to clinical psychology ones at the Centre for Child and Adolescent Wellbeing and Moolchand Hospital.
» Read More
Yashaswini also owns a home bakery and is passionate about her culinary skills. During her graduation, she was also actively involved in her college choreography dance society, and is trained in ballet, contemporary, chhau and Bharatnatyam dance forms. She aspires to hone a career in child psychology and open her organization offering affordable therapy and interventions to children with special needs.
» Read Less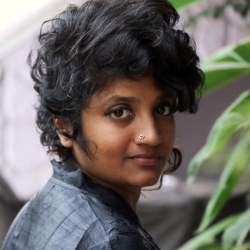 Bindhumalini Narayanaswamy
Director - Content and Curation
As part of the PaDa initiative by SF, in collaboration with Vasu Dixit Collective and Believe, Bindhumalini will be a core member contributing to the creation of the docu-series which aims to unearth folk traditions, document associated stories, situate contexts, and produce collaborative music and has been conceptualized with the larger intent of building livelihoods for the younger generations of folk musicians, around these knowledge systems and contextualizing folk music in the present times. Through her engagement with Snehadhara Foundation, Bindhumalini seeks to apply, strengthen, and expand the knowledge repertoire that she has gathered during the past eight years exploring 'The role of music in building community and the self.'
» Read More
Hailing from Chennai, she is a singer, composer, and graphic designer who has numerous achievements attached to her name including the recent National Award has been awarded to her. She has been trained in Carnatic and Hindustani music, drawing inspiration from the works of Saint Kabir and Kumar Gandharva, among others. As an independent artist, Bindhumalini's expertise lies in the genres of Folk, Sufi, Classical, as well as Filmi music, for which she has gained massive recognition and accolades.
Professionally, she has also been affiliated with Malwa Kabir Yatra, Rajasthan Kabir Yatra, Mumbai Kabir Festival for the past 9 years, working on building communal harmony in remote villages, towns, and cities. Additionally, she has also been offering workshops at organisations such as Ashiyana Foundation and Initiative for Change. In collaboration with Ashiyana Foundation, for the past 6 years, she has been working to build a curriculum around music for children in different homes across various states of India.
Personally, she is of the belief that we are all here, going on our individual journeys, together. She has centered her work, harnessing the power of music, on the values of inclusion, empathy, compassion, community, and balance, with an intention of building a non-judgemental and safe society. She channels the wisdom found in poems of various mystic saints in India whose works and words collapse time and space, into her own work which has evolved and revolved around these themes. Bindhumalini has been collaborating with other musicians and employing a multidisciplinary approach to expand her scope of work in terms of the songs she performs, the workshops she creates, and the music she teaches, which consciously aim to address the elements required to build a kinder and stronger tomorrow for us all.
» Read Less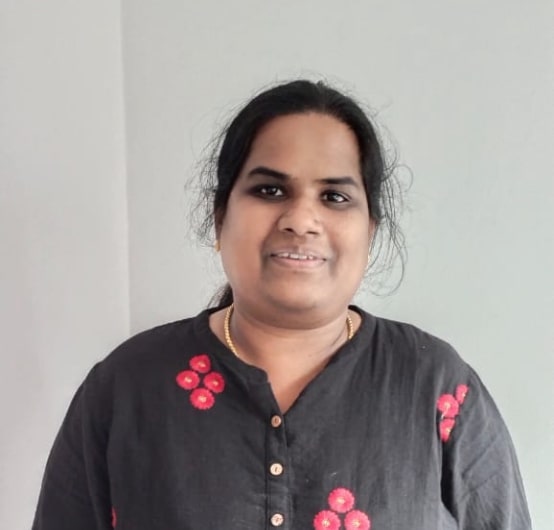 Shyamala Fernandez
Executive Assistant – HR, Admin and Programmes
Shyamala has over 10 years of experience in increasingly responsible roles with in various Administrative, accounts and HR functions at several companies. She has exposure in Client Management and other Operational roles. She is also experienced as a Medical Transcriptionist and Product Analyst. She is a good team player and always thrive to learn new things. Her experience is enhanced by her Master's Degree in Business Management with a Human Resources major.
She loves to cook, travel, play chess and love to spend time with her family. She is will be handling the portfolios of the PMO and support executive functions of HR and Recruitment.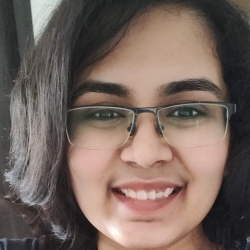 Vibha Bhat
Programme Coordinator-Direct Care
Vibha has a Master's in Clinical Psychology from Manipal Academy of Higher Education, Karnataka. Her nascent interest in Psychology and the Social Sciences during high school, fuelled by an inspiring Psychology teacher in +2, led her to complete Bachelor's in Psychology from Christ [Deemed to be University], Bangalore. Research has sprung up as a passion through these academic experiences. She has written theses, completed student projects and worked as co-investigator in academia. She has interned with various organisations and been involved in assessment and training for children with special needs as well as adolescents and adults in psycho-social distress or disorders.
» Read More
Being endlessly curious herself, she believes that openness to experiences, exploring and asking questions should be encouraged. She feels that connecting with people is at the heart of meaningful experiences. She has a voracious appetite for books and stories and can be found reading up about ancient history, cultures and practices, languages, societies and mythologies. All this has led to an enthusiasm for travel, authentic and immersive cultural experiences and learning new languages. Vibha is also a foodie and enjoys cooking with friends.
She is an advocate for environmentally sustainable practices. She hopes to raise awareness and make inclusive language and practice commonplace in all mental health traditions.
Vibha is in charge of operations and delivery of the Direct Care programme and all the projects under it, from conceptualization to completion.  
» Read Less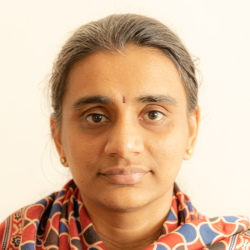 Ranjani Chandramohan
PMO-Analyst
Ranjani has worked in the corporate as well as start-up space. Her primary focus of work has been Recruitment, HR Shared Services and Customer Relationship Management. She considers the experience she gained at the start up very enriching, as she could see value add and visible impact to the end consumers. Ranjani will be managing the different programs of Snehadhara in the capacity of a PMO. She will closely work with the Executive Director and the entire team to ensure the programs of Snehadhara run efficiently and smoothly. Ranjani was an athlete during her school days and continues to participate in 10Ks. She was bitten by the "environmental bug" after her daughter came into this world. She is very passionate about adopting green and sustainable practises in her day to day life. She composts and makes bio enzymes at home.
Gayathri Shanmugam
Process Consultant
Gayathri is an MBA by qualification and a social entrepreneur by choice. Continuous learning and application is her strength and passion. That should explain her journey from Human Resource Management Systems to ITES to Entrepreneurship. She runs her own company Science Hopper Education Pvt. Ltd. in the education space. The only thing she looks out for in a job is whether the value-add is real and the impact visible.
» Read More
She brings in her two decades of experience across sectors and functions to strengthen processes and systems at Snehadhara . A strong proponent of the value system instilled by one's family, she understands that that is what keeps one grounded. She is supported in all her crazy outings by her husband and son. At the end of the game, she'd like to be known as the woman who had it all and gave it all.
» Read Less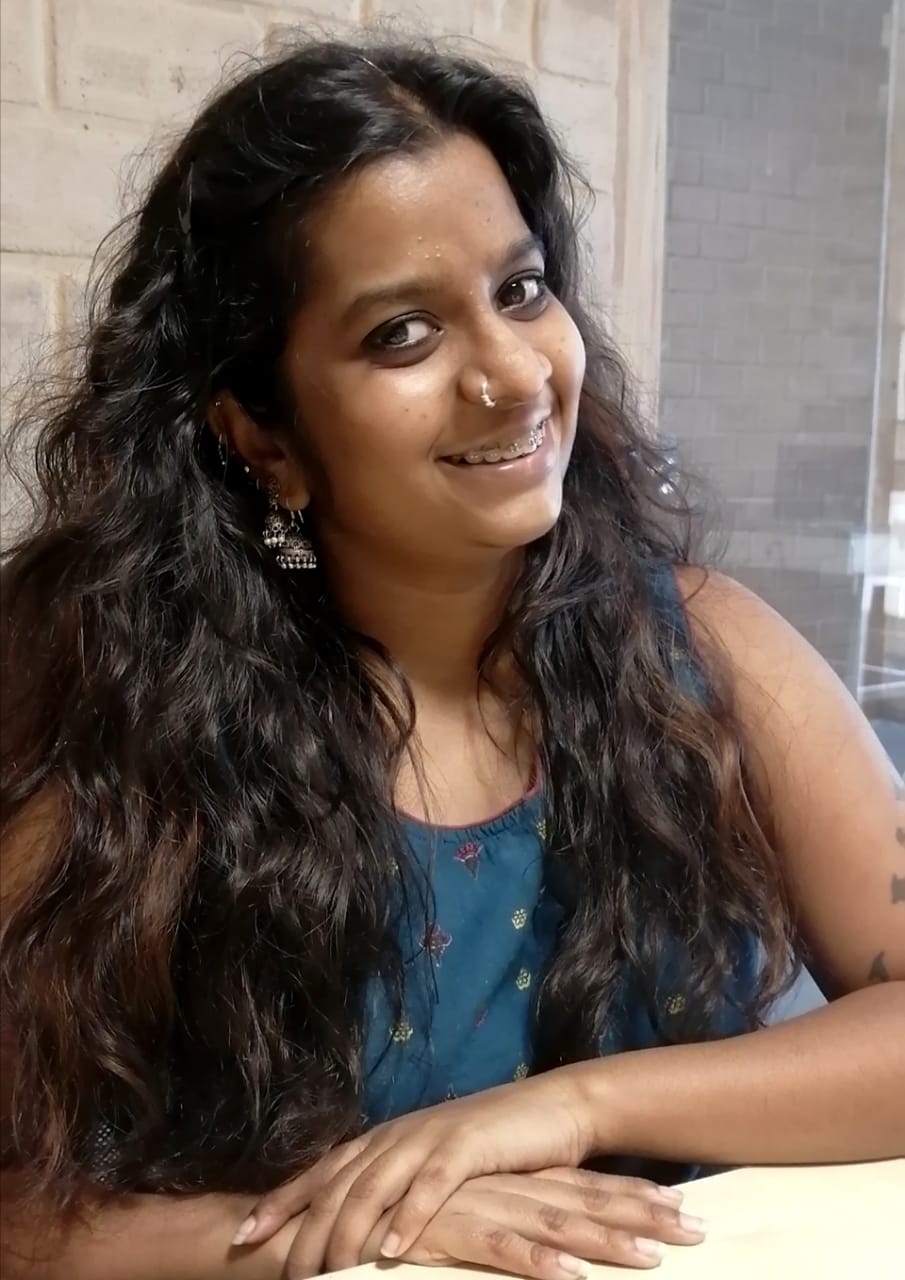 Divya Sarangan
Senior Programme Facilitator- Content and Design
An Arts practitioner who works with diverse learners, Founder of Kutti Kutti Aasai – an arts collective and buddying artist and student of music, Divya Sarangan is a young adult with a strong sense of community, empathy and creativity. With a background in Sociology, Psychology and Multi Art forms Divya believes in the unifying power of the Arts to address social issues like gender, marginalization and exclusion. Divya's learning journey broke conventional norms of higher education as she made a choice to first work, earn a living and then pursue her education in her aspirations to first serve the ones who are less privileged and marginalized. In her words, this was her payback for the learning opportunities she has received.
» Read More
Divya likes to be best known to be a people's person" because she loves interacting with people of all age groups, from infants to senior citizens! At the first available opportunity you will find Divya readily volunteer to be with infants, babies and singing and telling stories with Senior Citizen Groups in any gathering.
Divya is a combination of being an achiever in her own might, a dreamer and wanderer who is set out to travel the path less traversed to give all learners an even playing field.
Along with being a key contributor in the role of a Facilitator and Music Therapy Practitioner at Snehadhara since its inception, Divya is currently pursuing her bachelor's in music from Chennai University. Divya Sarangan has completed her fundamentals of Music Therapy from Chennai School of Music Therapy, Chennai, trained and skilled in the application of Arts practices for the purpose of social inclusion marginalised individuals and groups as an Arts Practitioner for Inclusion, and has a certificate in Preventative healthcare for the newborn as well as International Women's health and human rights from Stanford – March 2021.
Her experience in working with children ranges from working with children and adults with intellectual disabilities at Snehadhara Foundation, working and volunteering with children of night soil workers at Anna Swamy Mudaliar school in Bangalore and the Bandhavi programme at Koppal with children of the Devadasi community. Divya has been working with the children from the Arjunabetahalli Community and her research inclusion project is a culmination of integrated arts programme she designed for the group. During COVID, Divya worked briefly with a micro schooling project as an extension of zoom classes during lock down and created a hybrid model for children where they could come together and explore learning through arts and play. Divya was also a faculty with Digi Akshara, an online schooling system that worked with children with special needs through arts based interventions. In the past four years, she has worked with children from the age group of 2 years upto 17 years across learning settings, locations and formats.
A student of Centre for Learning (CFL) an alternative education system with Psychology and Sociology as majors, Divya's schooling has been a successful experiment and has allowed her to keep her questions on life alive, explore a range of learning opportunities and continue her quest of seeking opportunities to serve and be with vulnerable groups. She strongly believes that what she is today and her outlook on life has been shaped by the three most important factors, the relationship she shares with her parents, her schooling at CFL and the varied experiences she has had as a learner.
» Read Less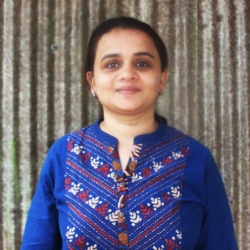 Krishnapriya K
Senior Programme Facilitator- Direct Care
Priya, as she is more popularly known, hails from the quaint town of Palakkad in Kerala. After graduating from Avinashilingam University, Coimbatore with a master's in nutrition she interned at the Dietary Department of CMC Vellore. Later she worked with Apollo and Fortis hospitals before deciding to take a break to raise her family.
» Read More
Priya loves reading books, cooking, gardening and watching movies, not particularly in that order. She notices she is happiest around kids, and that is what drove her to work with Snehadhara Foundation. She feels working with the kids and the SF team has been one of her greatest learning experiences. And she hopes to continue to touch the lives of children with special needs just like they have touched hers. She has been an integral part of our programmes and also worked with us in putting our Oota Thota programme for the senior group together. Priya's strength is her remarkable ability to connect with children and the child in every adult. She has been a strong advocate of inclusion.
» Read Less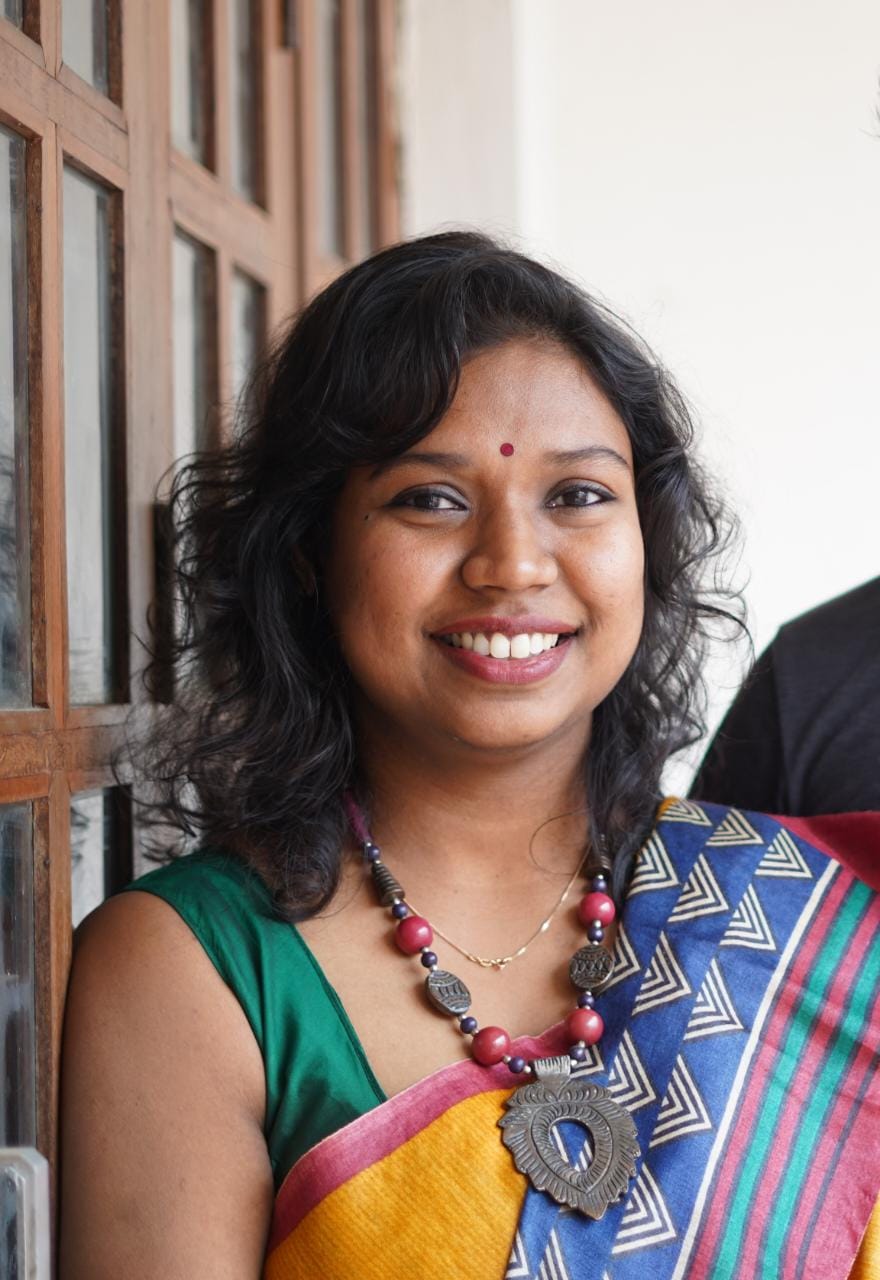 Ruthika Javarayappa
API Faculty and Open Studio Lead
Ruthika believes it is a good day, when she has brought out the best in everyone, including herself. A post graduate in biotechnology, and having worked in cancer research for 7 years, she has come to understand the importance and frailty of life. After becoming cognizant of interests in working towards improvement of quality of life in our world, she completed her diploma in special education for learning disabilities in 2017 and is a certified ABT practitioner, 2018. She is now a faculty for Arts Practices for Inclusion (API) offered by Prajnadhara.
» Read More
"I draw my motivation from everyday experiences and have deep respect and admiration to nature". Not the one to shy away from a challenge, she is always looking to expand the horizon and welcomes multiple perspectives. Ruthika is a promoter of arts and is a painter and dancer herself.
A fun loving mother, teacher and friend, she enjoys life one moment at a time, knowing that faith is all about believing; "you don't know how, but you know it will happen".
» Read Less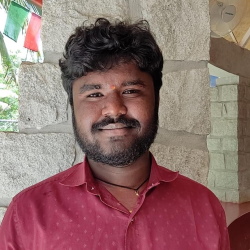 Satish
Facilities Manager
Satish is a part of the support team of campus and helps out in the maintenance of the space, as well as directly works with children. He enjoys driving and playing different sports. He has also volunteered at Ramakrishna Vivekananda Ashram Kalaburagi for a few years. When he's not on campus, he likes listening to music and has often given the children and the team soulful performances of Kannada and Telugu songs. He brings his energy into his engagement with the children and his fun and supportive demeanor is an asset to have in the sessions.
At Snehadhara, along with working with children he also takes care of Campus security and maintenance, compliance of health and safety.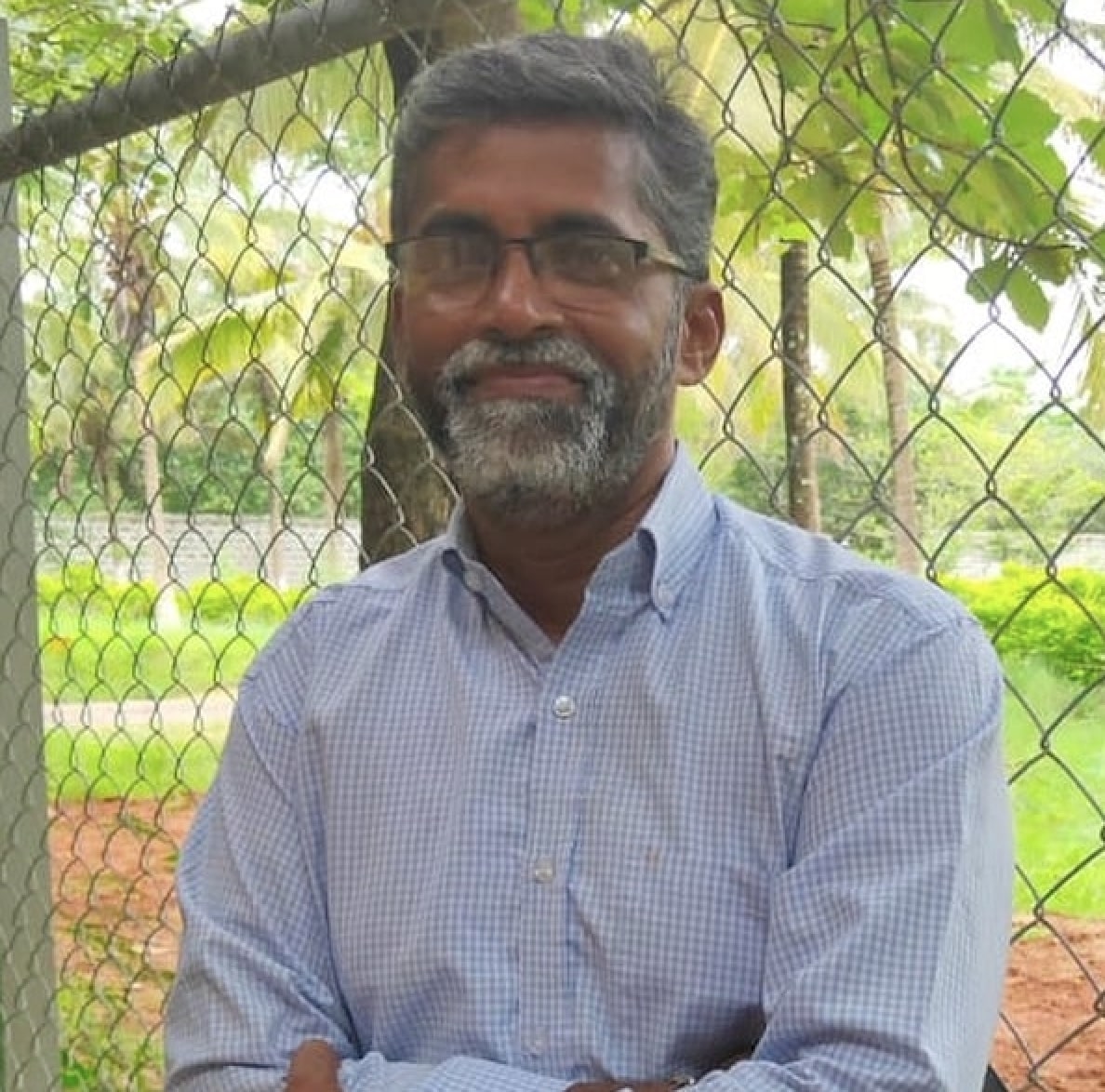 Shaji V John
Facilities Support In-Charge
Shaji embarked on his career journey as a Supervisor in Mangalore, eventually making his way to Bangalore, where he served as a Front Office Assistant and HR professional before joining the Snehadhara Foundation. His guiding principle in life is to maintain a peaceful existence without engaging in conflicts with anyone. Shaji has a profound affection for serenity, especially when he is in the company of children at Snehadhara, which fuels his passion for working with them.
» Read More
Outside of his professional life, Shaji has a couple of cherished hobbies. He finds solace in playing football and immersing himself in the world of music. Music is his ultimate source of motivation, and he has an eclectic taste in music, enjoying melodies from Malayalam, Hindi, and Tamil songs.
Above all, Shaji holds a deep love for his family, relishing every moment spent with them. He is a proud father to two teenage daughters, and their bond is a source of immense joy and fulfillment in his life.
» Read Less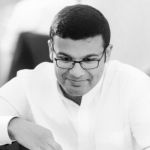 Rahul Varghese
Admin In-Charge
Rahul's career took off with Snehadhara being his first launch pad. Determined, hardworking and very new to the world of children, Rahul has been exploring this space since January 2015, initially observing the process and then expressing a wish to engage deeper with the children. He is learning to understand the world they inhabit and to balance that with the way he perceives the world.
» Read More
With a background in Business and Accounting, Rahul brings his arithmetic and logistical skills to the vibrant setting of Snehadhara and in return, takes back with him new experiences every day.
Having grown up in Dubai and studied in London and India, he likes to stay connected with different parts of the world and is a current affairs whizz. When he's not busy reading the paper, he likes to watch films and take long walks.
» Read Less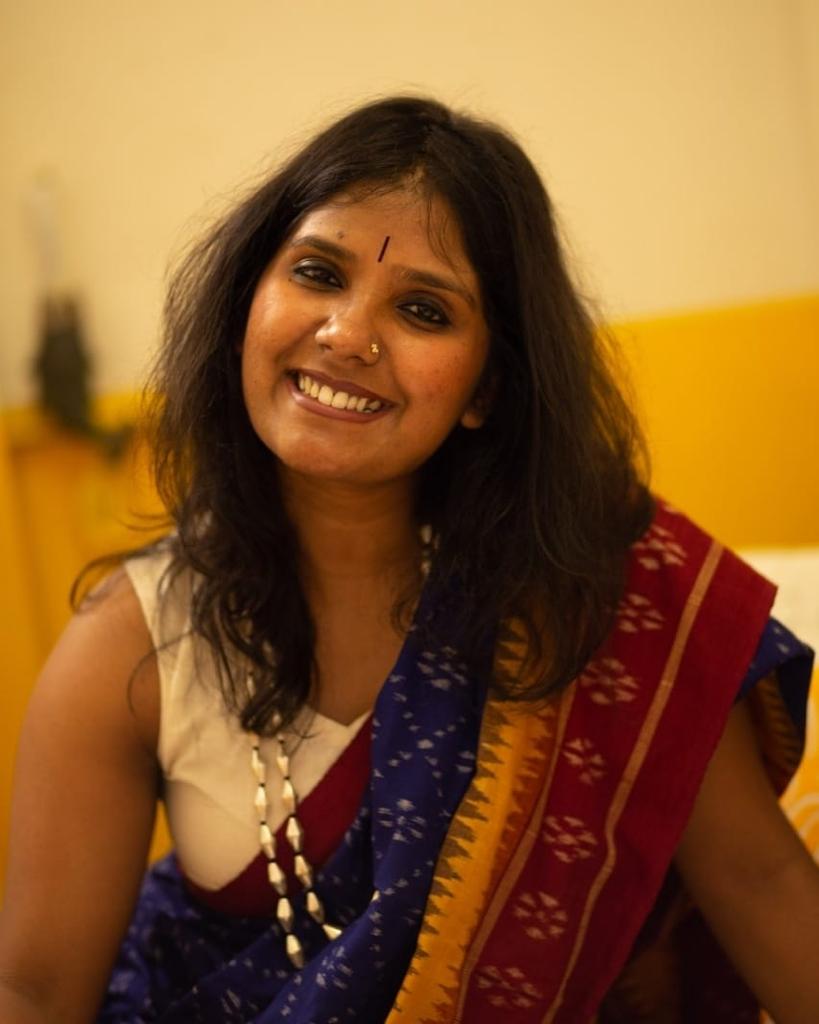 Gurupriya Atreya
Facilitator
Gurupriya Atreya is a singer, VO artiste and an arts curator. As a student of music, she is the disciple of Ustad Faiyaz Khan. Gurupriya is the Founder at The Living Room Kutcheri, an intimate home concert venue that has been a host to many performing arts over the last 5 years. She is now pursuing the API programme with the Snehadhara Foundation.
Sindhu Eswaran
Facilitator
Sindhu is an enthusiastic, creative educator whose interests and wide range of skills have combined in her ongoing work with women and children. She is a Chevening Scholar with a masters degree in Holistic Science from Schumacher College, England, and is a certified API practitioner, 2022. She has been working with children from marginalized communities in Rishikesh and has co founded an initiative 'joiningthreadsjoininglives' for rural women; that provides training and employment using different craft skills. She likes to spend time with her cat and enjoys music and baking.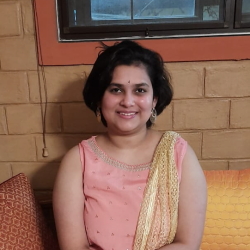 Ananya Agnihotri
Intern
Ananya, having completed her schooling through NIOS, went on to undertake a personality development course from the Nudge Foundation, as well as a baking course from the University of Agricultural sciences.
Having previously been associated with the organisation, she has developed a rapport with the children here, and engaging with them brings her immense joy. Ananya is responsible for assisting the facilitation process during sessions and also helps the children with their activities of daily living. She believes it's a great learning opportunity for future prospects.
» Read More
Ananya is an avid singer and received training from Swarakshema Foundation to develop her skills in the area.  Additionally, she also loves dancing, watching Bollywood movies, and is a major foodie.
» Read Less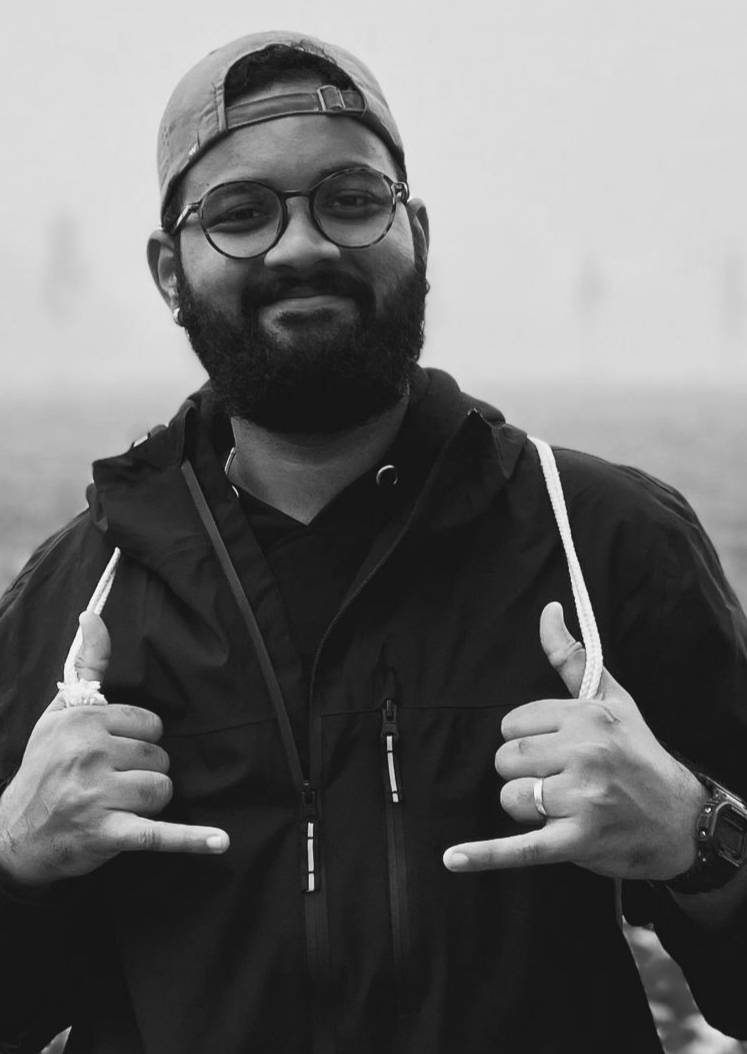 Vineth Venkatesh
Digital Media Marketing Executive
Vineth has completed his BE. in Automobile Engineering from Anna University, Chennai, and now is pursuing his Masters in Automotive Mechatronics and Management from the University of Applied sciences Upper Austria.
In the last few years, Vineth has been working with various companies as a Digital media marketing head and is all set to take the work we do to greater audiences.
» Read More
He is very keen and passionate about using his Digital marketing skills and growing the work in Snehadhara.
He enjoys playing the guitar and has also learnt how to play the Saxophone. He is interested in wildlife photography and often does go off on trips with his camera to capture birds and animals. He loves to travel and is always ready for adventure. Bike trips and cycling trips are very special for him! He has recently started an initiative where he crafts leather products.
» Read Less