Gitanjali Sarangan was an invited presenter at the 45th International Conference of the Association for Experiential Education at Montreal, Canada. This conference brought together a worldwide community of more than 700 practitioners, teachers, therapists, facilitators, adventure guides and trainers.
---

Keynote Speaker at ActivatEE 
She was one among the six chosen ActivatEE speakers at the fourth year of ActivatEE.  ActivatEE is a developmental process, both for the speaker and the audience, where ideas are shared, assumptions are tested and participants are asked to view a perspective through a different lens. ActivatEE is designed to facilitate the process of creating one's story, inspiring the use of one's voice, and launching an idea – all on stage during a conference keynote.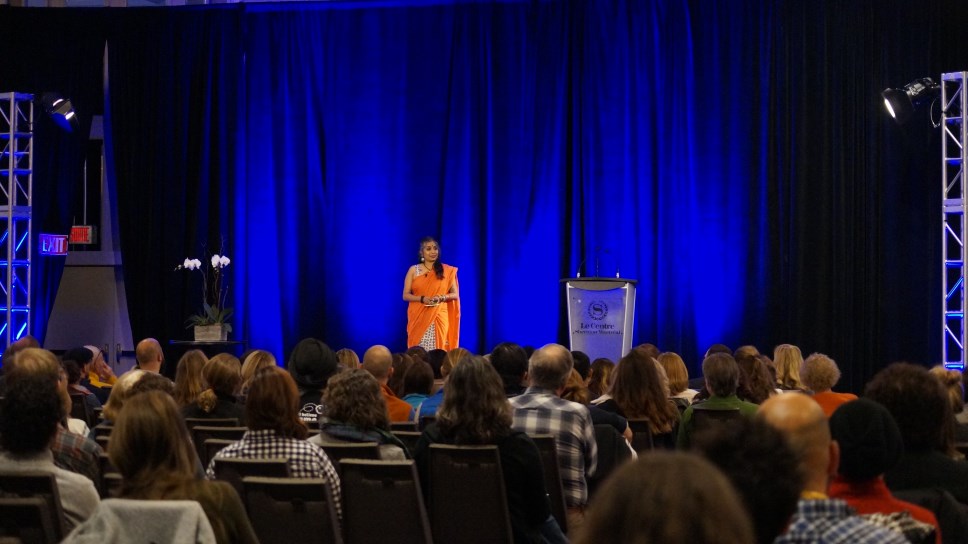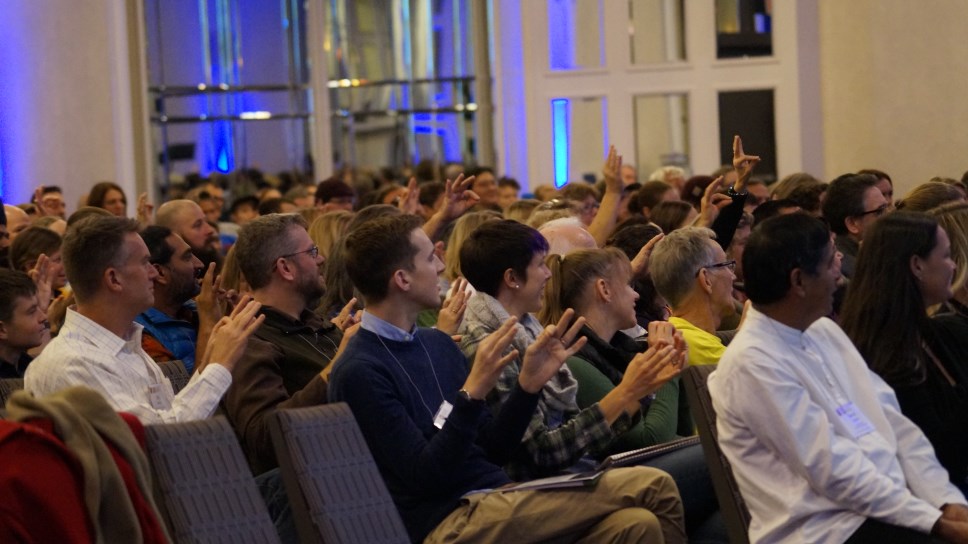 We presented our story 'Inclusion , the gift of presence'
---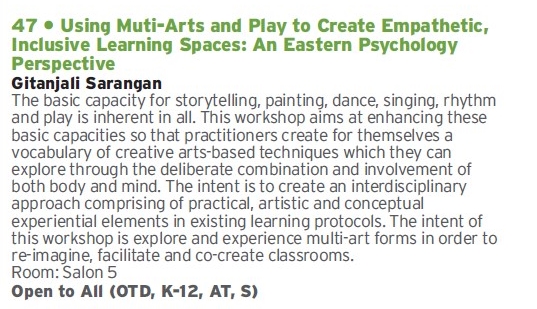 Presenter at the 3 hour workshop
The workshop titled "Multi-Arts and Play to Create Empathetic, Inclusive Learning Spaces: An Eastern Psychology Perspective" aimed at enhancing these basic capacities so that practitioners create for themselves a vocabulary of creative arts-based techniques which they can explore through the deliberate combination and involvement of both body and mind. The intent was to create an interdisciplinary approach comprising of practical, artistic and conceptual experiential elements in existing learning protocols. A new science of mind is emerging from Indian traditions of introspection and contemplative practice along with a strong empirical support from western science. Using the arts and experiential education as the main approach to learning provides a lens for finer details and subtle aspects of learning. The intent of this workshop was to explore and experience multi-art forms in order to re-imagine, facilitate and co-create classrooms.