Prajnadhara launched the Arts Based Therapy(ABT) Course for the 1st time in Bangalore on July 2017.
The first batch got certified on March 11,2018 in a ceremony that evoked joyous memories of the journey for each one of them and a quiet satisfaction in the teachers who had accompanied them every step of the way. The first batch had participants from 16 different organisations across 6 locations in the country. The populations that were served by this batch included children, young adults and adolescents with special needs , teenage girls at risk.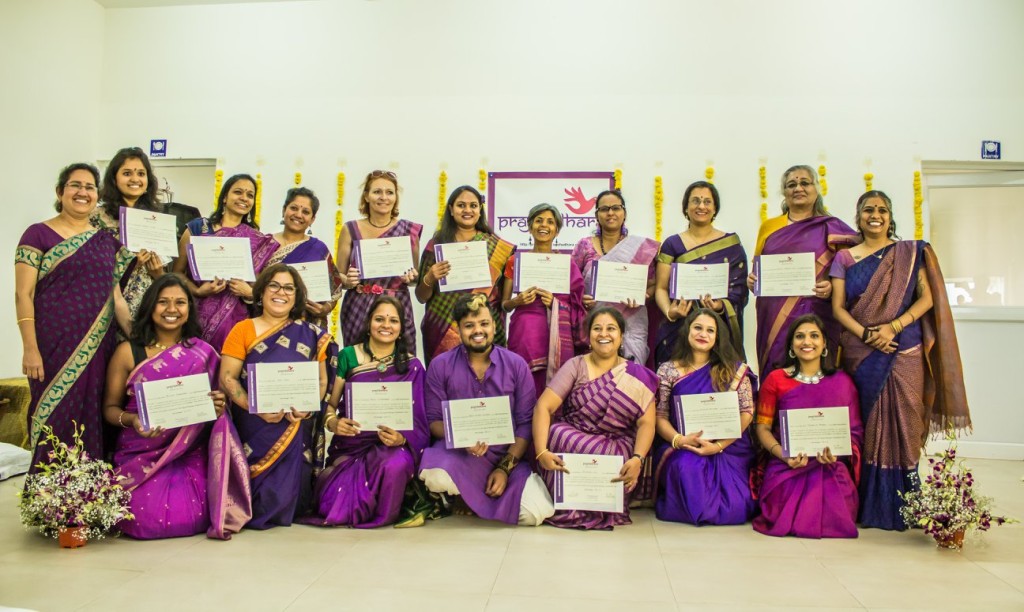 The beautiful ceremony personified humility right from the elegant simplicity of the ambience to the rituals that acknowledged the teacher and the learner in each one. The grandeur in the soft tones of the room added to the solemn nature of the rites that marked the passage of each one from student to practitioner. There was an artistic offering by the children from CFL that complemented the ceremony as it resounded through the hall with salutations to the divine, to learning and to coming together.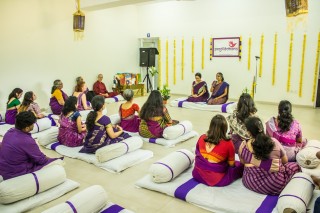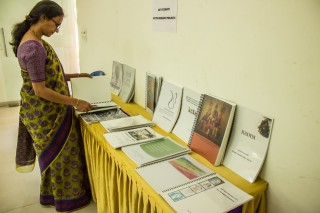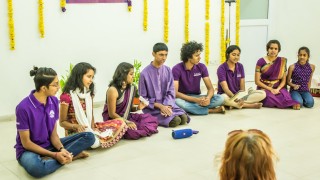 Ani Pema's teachings that followed the certification ceremony were her gift to enable the team to embark on their journey with tools to augment their learning and practice. The focus was on meditative breathing techniques to allay anxiety, understand boundaries and to carry on the work with lightness and joy.
This army of practitioners is the harbinger of Prajnadhara's intent to take the practice of Arts Based Therapy towards learning and inclusion in as many spaces as possible.