MANOJ INTERNED AT SNEHADHARA FOR TWO WEEKS IN JUNE. AN  MBA (F) FROM SRI SATHYA SAI INSTITUTE OF HIGHER LEARNING, HE HAS EMBARKED ON A JOURNEY TO EXPLORE, DISCOVER, EXPERIENCE AND SERVE SOCIETY. THESE REFLECTIONS EMERGED AFTER HIS SHORT STINT AT SNEHADHARA AND HE SHARED HIS EXPERIENCE WITH US.
Spirituality without practice is mere bookish knowledge. The concepts of science are learnt and understood when they are practiced by the students in the science lab. Theory of good farming can be taken benefit of only by toil under the day light sun. Concepts of Physics and Mathematics are of use to the engineer when he designs and implements his idea in the real world of matter.What about spirituality? What about the practice of Spiritual teachings such as the Bhagavad Gita, Vedanta, Upanishad? Is daily rituals and personal sadhana the true practice of the eternal truths? Seva, Service to the fellow human beings and nature is the true practice of spirituality.  To see one self in others, to see the all pervading Atma present in us, in all, is the true practice of Spirituality.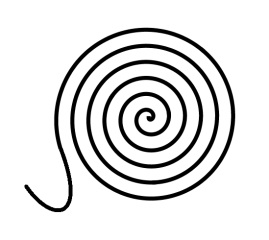 After having read the book by Swami Chinmayananda – Kindle Life, I was urged to practice it, live the teachings and imbibe the truths through self experience. I prayed and wrote an email to Snehadhara Foundation. This is a home for those who have courage and wisdom to provide them love and care on a daily basis. They house children with special needs.
Before this phrase 'children with special needs' evokes in us the imagery of a binary world in terms of abled and disabled, normal and abnormal, gifted and cursed; let me urge you to pause and acknowledge the diversity in the humankind. What truly exists is a continuum of individuals from those who need guidance to those who can provide guidance to others. Each of us has our needs and strengths and what varies between individuals is the varying proportions of the same. I must credit this understanding, refined and broad hearted perspective to the Founder of Snehadhara – Gitanjali.
Her TED talk of 25 minutes is a very powerful message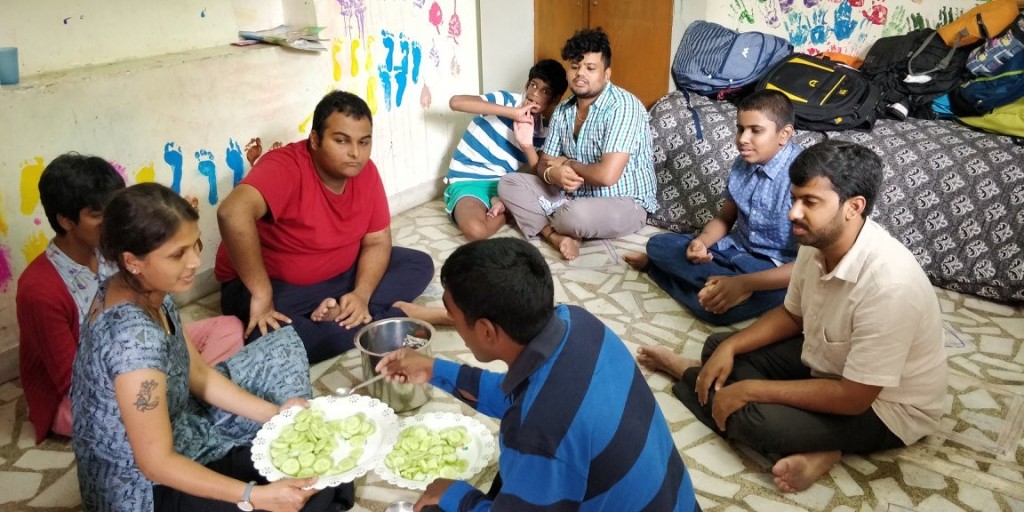 My first day at Snehadhara, was shocking and unnerving. I was asked if I freaked out. Actually yes, but I felt guilty to admit it. I brought to mind the truth learnt thus far, the theory of spirituality and asked myself to look deeper and beyond the material observations. It took a few fours, a couple of days to help me begin to express and not just pretend love.
Its but natural to like things and people beautiful, pretty, colourful, clean and fresh. Its not easy to love things not beautiful, not pretty, not colourful, not clean and not fresh. After all we can only like and love the reflections of our selves (our inner selves). I urged myself to look at not the form but the beautiful inner substance, not at the clothing but at the colourful spirit, not the bodily freshness but the free roaming and carefree freshness to life that carries no baggage from one day to the other. Looking deeper and beyond, expressing love is genuine and true.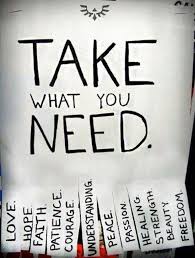 What appeals to me at Snehadhara is an underlying culture that's visible in everyday conversations, schedule, structure of the classes and problem solving approaches. There is life in daily living here. There is love in daily schedule here. This has just been my first two weeks, but I am glad that this happened to me. I made a decision to shift to the Social Sector in 2017, but landed up with a laptop and excel sheets for over 14 hours a day. There was hardly any conversation and very little effort towards envisioning and working as a team towards a future worth striving for.
One must keep the heart adequately watered. Service with love is the only true practice of Spirituality. Thank you Snehadhara. My stay here may be short, but the impression it has made in me is deep, immense and entrenched into the contours of my heart. Appreciation of Life and Gratitude towards the gifts it bestows is the blessing that Snehadhara has brought to me.
Thank you.
#Thankyou Arun, Lekha, Uttara
#Thankyou Keshav, Emil, Sharan, Sai, Aditya, Timtim, Rivan, Naina.