As the first term comes to an end, we look back with joy at the manifold interactions with all our parents. Whether it was the Home Visits, the Kala Samvaad sessions and the Open Forum over the last few months or the upcoming parent observations and report meetings, each interaction gives us a sense of jubilation in realising our vision of a community that works together.
With a view to rejoice in this coming together we have a different experience for the next Kala Samvaad for all of us- A musical evening where we all can celebrate the sense of oneness that inspires us all towards a common mission. The attempt is to create an opportunity for the children to be a part of a concert and provide opportunities for them that are not readily available.
You are all invited on 22nd September 2018 for a House Concert with Khalid Ahmed and Varun Rao who have been kind enough to agree to perform for us all, at our venue.
The concert will be held at the garden space near Snehadhara. This is the same space that our children use to wield their green thumbs, where they grow their own produce and experience the trajectory of food from the garden to the table. It will be an opportunity for them to not only be a part of the whole community experience with each other, the parents and the team from Snehadhara but also in a way to own the space where everyone gathers.
We encourage you all to be a part of this musical interlude with your children.
About the artists
Khalid Ahamed
His soulful voice would definitely take you back to his home in the Himalayas. We've seen him play a while now. He had moved to Bangalore for studies and this city just held him back. He's been ever singing ever since and our man will be releasing his solo material early next year.
Besides searching for "Parvaaz" on youtube, check out him singing Colour White here: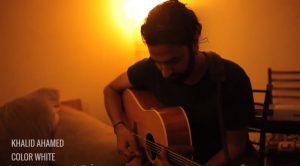 Varun Rao
Varun has been making his compositions for a while now. A Mangalorean singer-songwriter who enjoys positive vibes and calm beaches reflecting joys and sorrows of life through warm fuzzy melodies.
Check out his #Youtube channel here: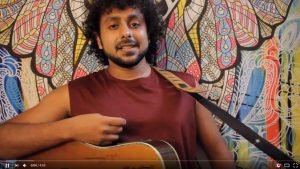 Details of the program:
The concert is on 22nd September at 4 pm. You are requested to come 15 minutes early.
Please bring your children along and any food, mats, umbrellas that would make the experience more comfortable for them and you.
We are looking to accommodate 50 guests. The suggested donation is ₹300 – ₹500 per person, please pay what you can. All money goes directly to the artistes. There is no charge for the children.
Register for your spot and fill in the form here.
Invite all your friends who would like to share this magical evening with you. For the children no registration is needed.
RSVP for Address & Details: +91 9880591111 [Jeffy]