Fifth of January 2020 witnessed another river of care, compassion and empathy with the inauguration of Snehadhara Foundation's brand-campus at Nelamangala. This space will house our Direct Care Programme that is evolving into a semi-residential format starting April 2020. It has also been envisioned as an Artist Retreat Centre and will be a host venue for the one-of-its-kind Arts Practices for Inclusion (API) course. We see this campus developing into a haven for artists and seekers of wellbeing.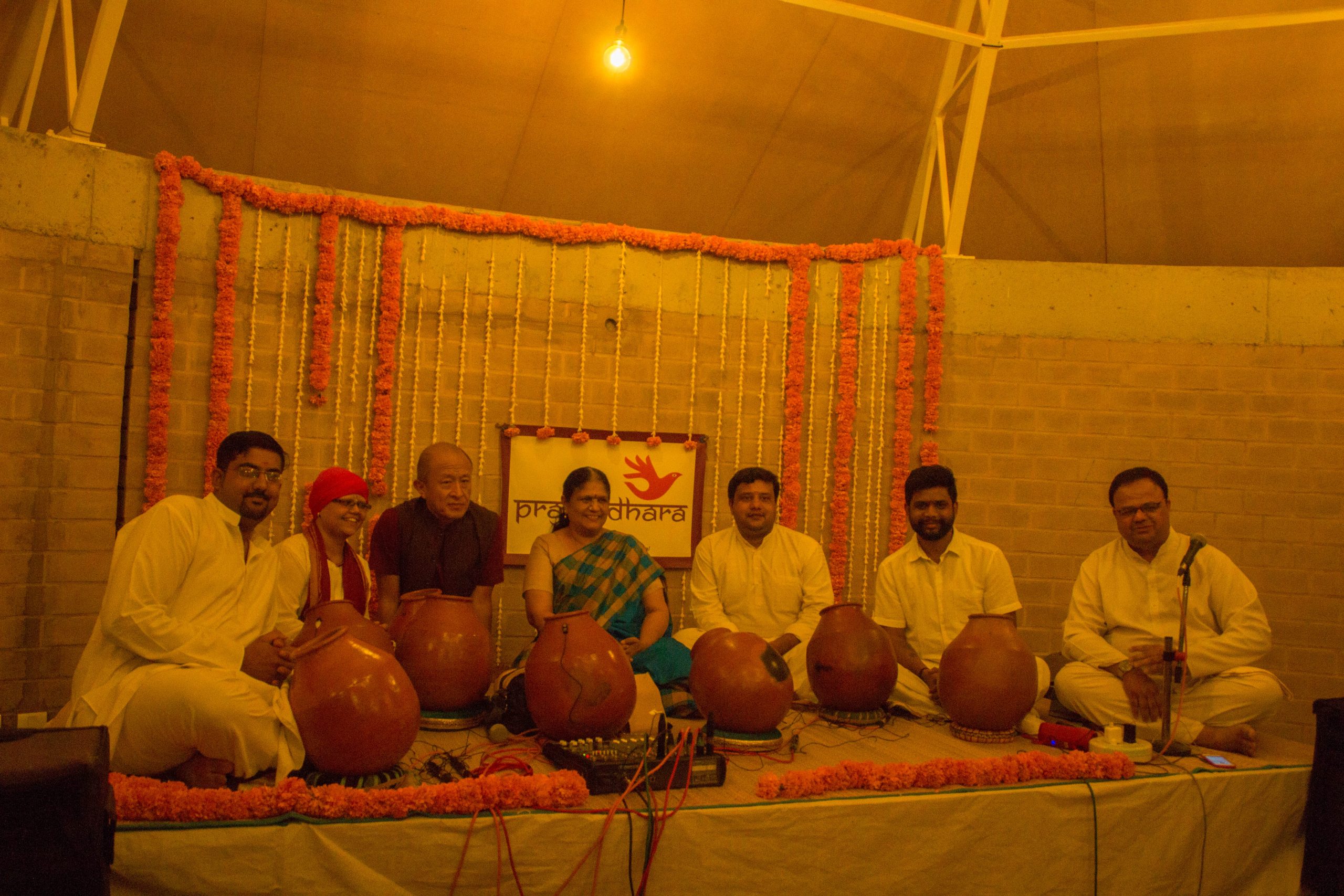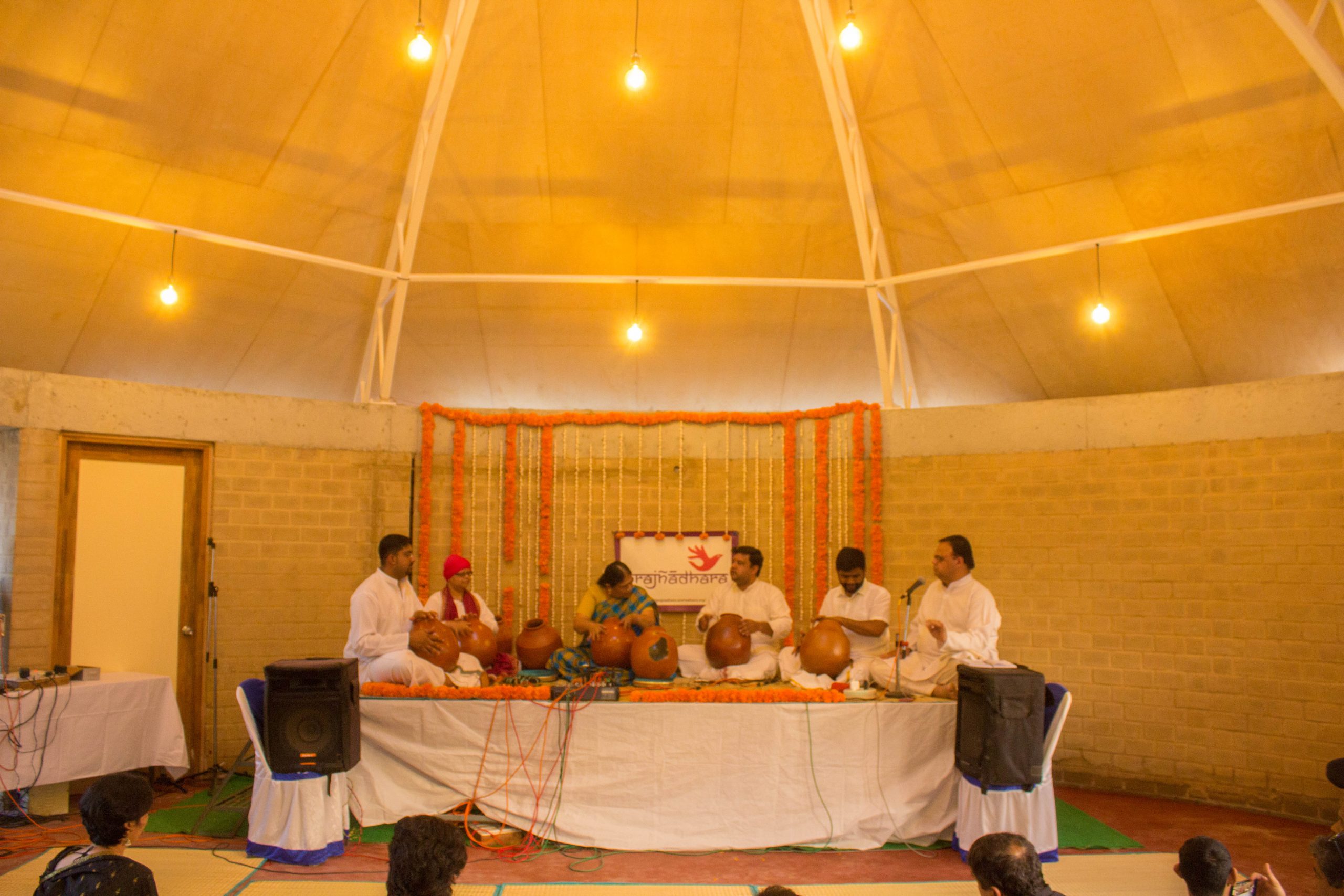 As a part of the inauguration event on January 4th, Sunaadam's 'Antaranga: A Journey Within' was a delectable feast of rhythm, melody, poetry and philosophy. It seemed more than apt that Smt. Sukanya Ramgopal, one of the country's foremost ghatam artists and advocate for women percussionists, should have inaugurated the space that will be a training ground for people working towards using arts practices for inclusion. Having fought stereotypes and crossed continuums of gender bias, Smt. Sukanya Ramgopal has developed an idiom of percussive expression that not only takes rhythm well and truly into the realm of melody but also encourages more women to bravely take up the art of the Ghatam.
Supported by her able and talented students Sumana Chandrashkar, Ramesh Iyer, Sachin Deviprasad and Srinidhi R Koundinya, the musical outputs of this ensemble were as unique as their approach to performance. The musical ensemble reached even greater levels of beauty with the versatile Saitejas Chandrashekar rendering poetry he had set to music, on vocals. Filling up the newly built space with rhythmic patterns cascading, playing, running, even dancing – the melodious music that emerged was as novel as the approach of the musicians who created a world inhabited by profound poetry, soulful singing and pure percussion.
'Antaranga: A Journey Within' was Snehadhara Foundation's musical offering to Rinpoche who is not only passionate about Carnatic Music but also working tirelessly towards taking Indian Mind Traditions out into the world. As students of Dharma from all over the world, Sangha members, parents, children, team members, collaborators, donors, Board Members and guests immersed themselves in the fullness of the sounds that emerged from the emptiness of the Ghatam, there were more than ample opportunities to connect with the many truths that we otherwise miss on a daily basis as we blindly breeze through our lives.