The suddenness of this closure is something we had not anticipated but in such an emotional journey of stories and so many things that this place has offered and taken away from us, it seems to be the Universe's way of suspending things a bit so we get some time for reflection. The three greatest takeaways from the old space for her are abundance, gratitude and warriorship. The old space has gone through so many crests and troughs and constantly seemed to teach impermanence. This has built resilience and cultivated a warriorship that is synonymous with SF. Snehadhara has taught us what abundance truly is.
Time has been behaving very differently in these last few weeks. We've been locking ourselves in and yet reaching out for reassurance or to reassure. We've suddenly been dealing with words like "quarantine." We've had to reflect on what our "work" really is and then to stretch fit it in new spaces.
Even otherwise, Snehadhara Foundation (SF) was on the cusp of change. Moving from the heart of the city to the suburbs brings its own demands, for goodbyes and new friendships as well. Letting go of the old and peering into uncertainty with positivity was already the need of the hour when social distancing was enforced; when fear, anxiety and even panic gripped the world. As the team moves through all of this, we met, virtually, of course, to make sense of it all.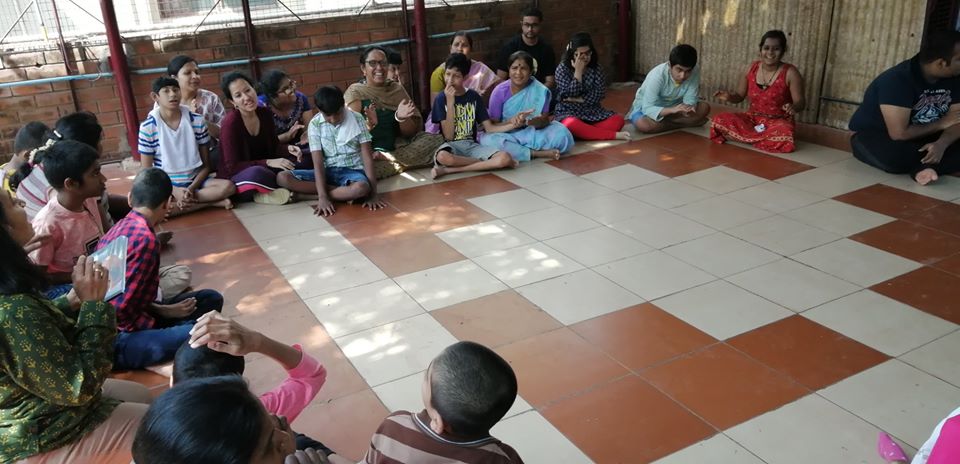 Commenting on the abruptness of the academic year's end Arun said he found it, "shocking." Wishing that things could have gone slower, he celebrates that we are taking "the children and their energies into the new space." Rahul  said he felt "sad" that we are leaving the old space, a feeling echoed by Uttara, who said the health scare "cut right through our good times with the children." "The way the year ended has increased the sadness I've been feeling about leaving this unforgettable space and so many unforgettable people," she said. She looks forward to "oggattu" or unity being the prevailing spirit of the new space".
Rukmini completely agrees that it's been an unexpectedly sad year end. She recalls that there was a child who would scold her every day when she had just joined. "I never felt angry with him because I knew what he was going through. Like him, every child has left an impression on me," she said, adding that she is taking a lot of positivity from the old space. "Things will come up and challenge us. We have to do whatever it takes," she said.
Kavita who has spent more than four years at SF said that her journey in the old space has been "a roller coaster ride." The space has held together "people coming and going, smiling and crying, anger and patience." It has brought "strength, music and dance." "There aren't as many colours in the paint box as I have seen emotions here," she stressed citing the difficulty of "packing everything and emptying your second home." Her special memories from the space (good and bad) will include "painting walls in the class, dancing, playing games with the team and the kids, meeting parents, seeing children in their home environment, overnighters, listening to music during Houseful."
Krutika from the team shared that "there were days I would be excited to come early to watch how the light filters through the windows" of her "second home." She recalls, "We all created and gave character to each and every wall of the Centre, painting it and leaving a little bit of ourselves in it all. Each wall tells a story, if we are willing to hear." The "space… emits warmth and acceptance, so at no point does one feel alone, ever." Also finding the closure very abrupt and disturbing, she said she had to "mentally prepare" herself to say her goodbyes to the children. "I wish I had more time with the children, not for their sake but for my own." It was an "overwhelming experience" in itself to write reports and set the next year's goals but the inadequacy of time made it worse. The "cleaning of cupboards and painting of tables" that happened after the children left the space "felt like a metaphorical goodbye to the space," she shared. "One thing I learnt from the children is the true meaning of "unconditional". At every step and turn you are greeted with so much abundance, smiles, chances and love which I don't believe any 'normal' functioning individual will be able to give, at least not without conditions," said Krutika.
Bunty who "came to SF in a very fragile state of mind" expressed gratitude for the "welcoming nature of everyone present back then," who "included me and taught me." She was inspired to do the same for everyone who joined thereafter. She feels immensely grateful for the "friendly gestures" of colleagues who guided "though they didn't have to." She especially remembers the food offered by Utthara, Siddamma, Gauriamma and Alamelu. SF "felt like home and for someone who is far from home, the feeling was very warm," she said.
Divya said that "each room has a story and the terrace holds so much joy and celebration." Yet, she looks forward to "new experiences and memories with the children," in the new space. Pavani, a facilitator, shared that "Of the many many things I've learnt and built in Snehadhara, the most precious… would be the one of letting go – with love and grace." The abrupt ending has left her "wanting a closure with the team and to an extent, with the children."
The abruptness of this closure "shook me up a little," shared Arjun. He "wondered about the fear of things being taken away by the pandemic – the sessions…, the space and my relationships with both." Reflection helped him see that his sessions with the students had "brought all of us some very meaningful moments and connections. They are a part of me and it seems that I am a part of them. Nothing can take them away."
Sayonika found it as difficult to cope with the abrupt year end yet, she was "glad that we could squeeze out one extra day and spend it together by going out and playing in the children's park." Her takeaways from the space are thoughts on how one can "create a balance of care for others and oneself," on "going slow but steady" and on "keeping the community alive through the value of interdependence."
This writer of this blog Charumathi was looking forward to sharing some leisurely moments of sharing and caring with the team and the children as the academic year ended. SF brought her many new friends, teachers, songs and also ways of looking at the world. Wishing that things could have been different she has tried to cope with all the demands of each changing day.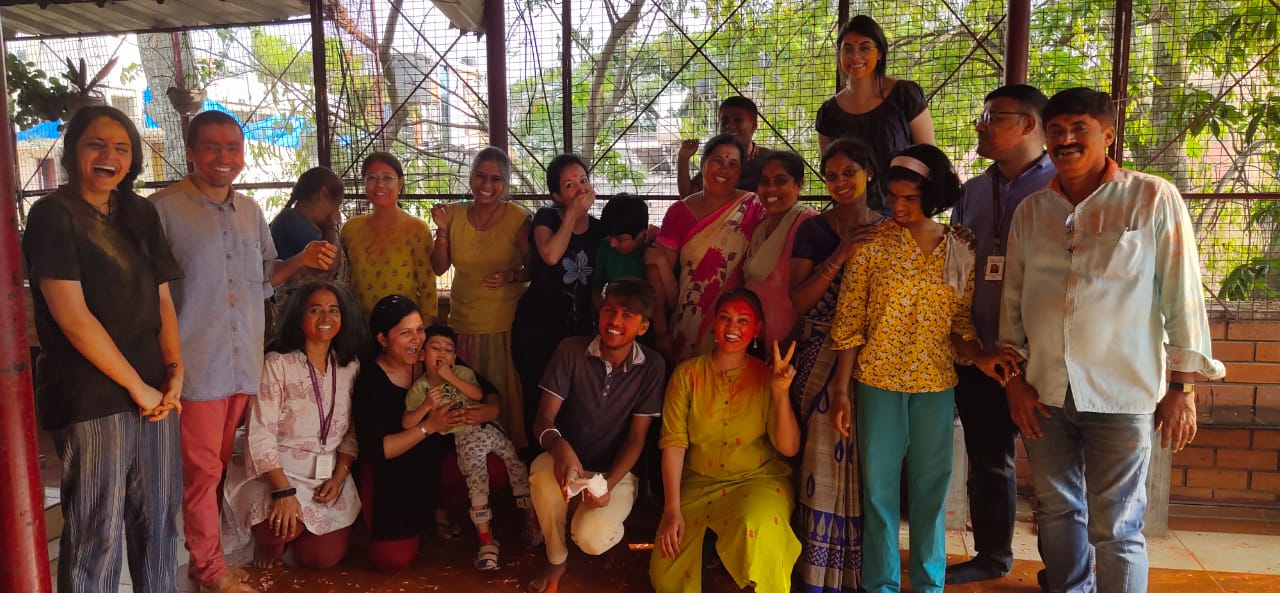 It has been seven years since Snehadhara Foundation was born to cater to children and adults with special needs through the arts. So much love and strength has coursed through the space with the children taking the lead. As change beckons now with open arms in strange times, there is even more of a struggle to let go of the old and the familiar. Gitanjali correlates this transitional moment with the classic seven year itch that challenges relationships. "Starting 2012 to 2019, it seems like we have gone through seven lifetimes of learning, giving, taking, sharing, making and breaking." She looks forward to the many new adventures and milestones that will be met after this place of change is crossed.