Music brings the world closer. It transcends barriers of geography and cultures, communicating with its listeners through its own universal yet intimate language.
This month's Houseful saw Dr Geetha R. Bhat speak with us through the lilting syntax of the veena. The children at Snehadhara have frequently responded positively to music sessions. Watching them be in thrall of her deft veena-playing and superlative music creation reminded us of why the Arts are so pivotal to our work. They evoke an honesty of communication that few things else can.
Starting her performance with an invocation to Lord Ganesha, Dr Bhat had us hooked from the opening notes of Gajavadana Beduve, a delightful rendition of Purandara Dasar's classic piece in Rag Hamsadhwani. Oscillating between traditional Thiagaraja kritis and even the popular kacheri coda English Notes, Dr Bhat's veena reached out to children, parents, and teachers with varied music tastes through a spectrum of classical music disciplines. Composed in Rag Shankarabharnam to echo the C- Major scale of Western Classical music, English Notes was cheerful and saw much bobbing of heads during this virtual concert.
Apart from being a vainika (a veena and vocal artiste), Dr Bhat herself is a child and adolescent psychologist, and music therapist. She is adept at applying music therapy as a therapeutic intervention method for neurological conditions such as Autism, Multiple Sclerosis, Cerebral Palsy, Downs Syndrome, Dyslexia, traumatic brain injury, intellectual impairments, emotional disorders, among others. Her Masters in Computer Science as well as Child Psychology aside, she holds a doctorate for her research on the effects and benefits of sound, classical music and rhythm on the brain.
This puts her in a particularly unique position as she not only commands her instrument with such virtuosity, but she also is wholly aware of its impact on children with special needs. We have seen first-hand how our initial apprehension over how our children would receive the online concert experience was laid to rest by the eagerness and enthusiasm of the children themselves. "When we play for an audience as distinct as today's, we artistes recognise that the usual responses like applause, nodding of heads and singing along is not to be expected. From my work in the area of music therapy for such Divine children, I can tell you that we can find connection even with fleeting smiles and curious eye contact," said Dr Bhat at the conclusion of her recital. She added that it has been observed that music causes stimulation in the brain of even non-verbal children, increasing their endorphins (happy hormones) in the process.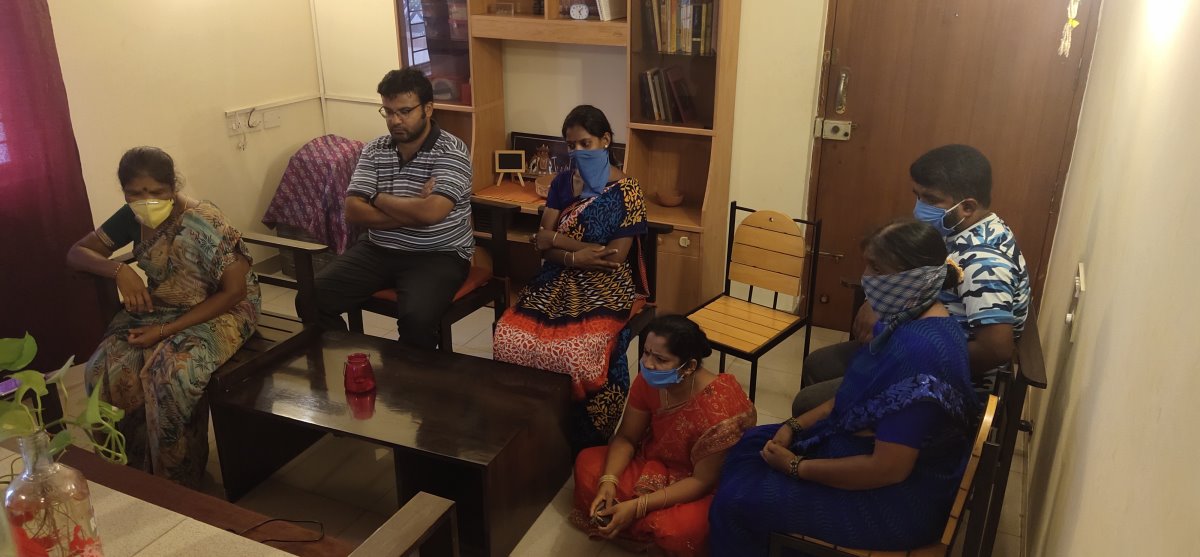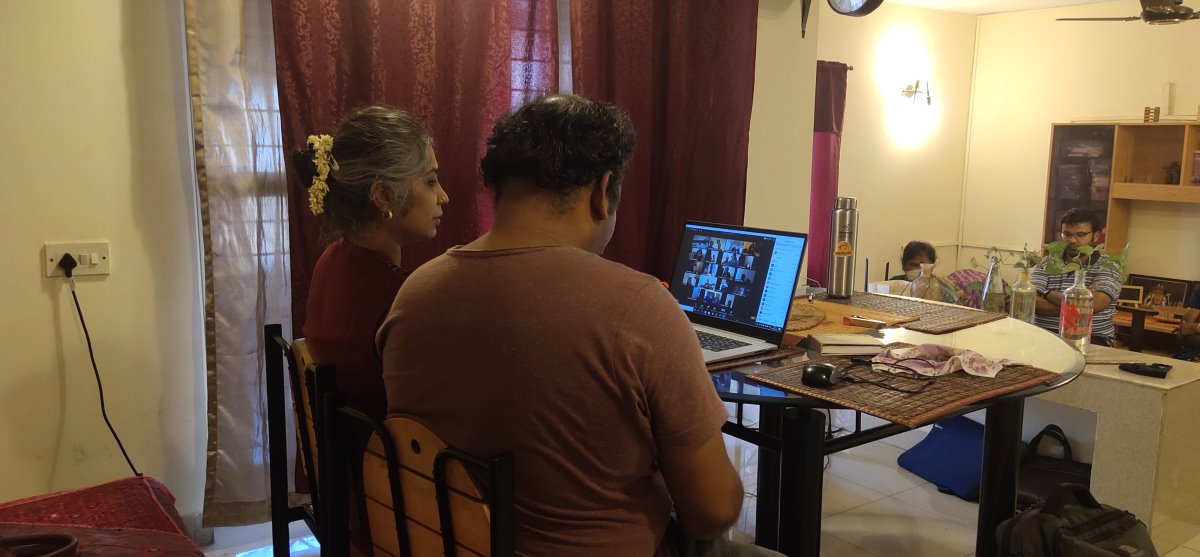 In her study "Neuro-Musicology and the Therapeutic powers of sound and classical music", she highlights the connection between musical activities and the brain, and its benefits in stimulating motor therapy, speech and language therapy as well as pain management and cognitive rehabilitation in areas of memory, effective function and attention. She also spearheads Hamsakutira Foundation, a centre for music education, psychology and research, and imparts Carnatic music intelligence inclusively to all kinds of learners.
Snehadhara Foundation's founder Gitanjali Sarangan, in a short conversation with the artiste, expressed that platforms like Houseful allow children to access the artist within themselves, while understanding what the experience of sitting for a concert would entail. Watching our children listen to a multi award-winning artiste like Dr Bhat with rapt attention was testimony to that.