Each E-Houseful session has brought us its own energy and musicality that has reverberated with our children. Most times, the children are unfamiliar with the artist until the music grows on them gradually. That was the case until Vasu Dixit helmed September's eHouseful session.
From the time his name was announced as the artist of the month, the children of Snehadhara Foundation have been prepping to hear their favourite songs. Because Vasu has been such a force of energy on stage, through his studio work and in our lives, that being in his presence is like being on a carousel of festivities. His music has served as an anthem of the lockdown for our children, and the idea of getting to witness him creating music live, has been greeted with palpable excitement. So, when Vasu opened his session, some requests were already doing the rounds. Within minutes, he was already on first name basis with our children, drawing them into his performance through music that they were both familiar and unfamiliar with.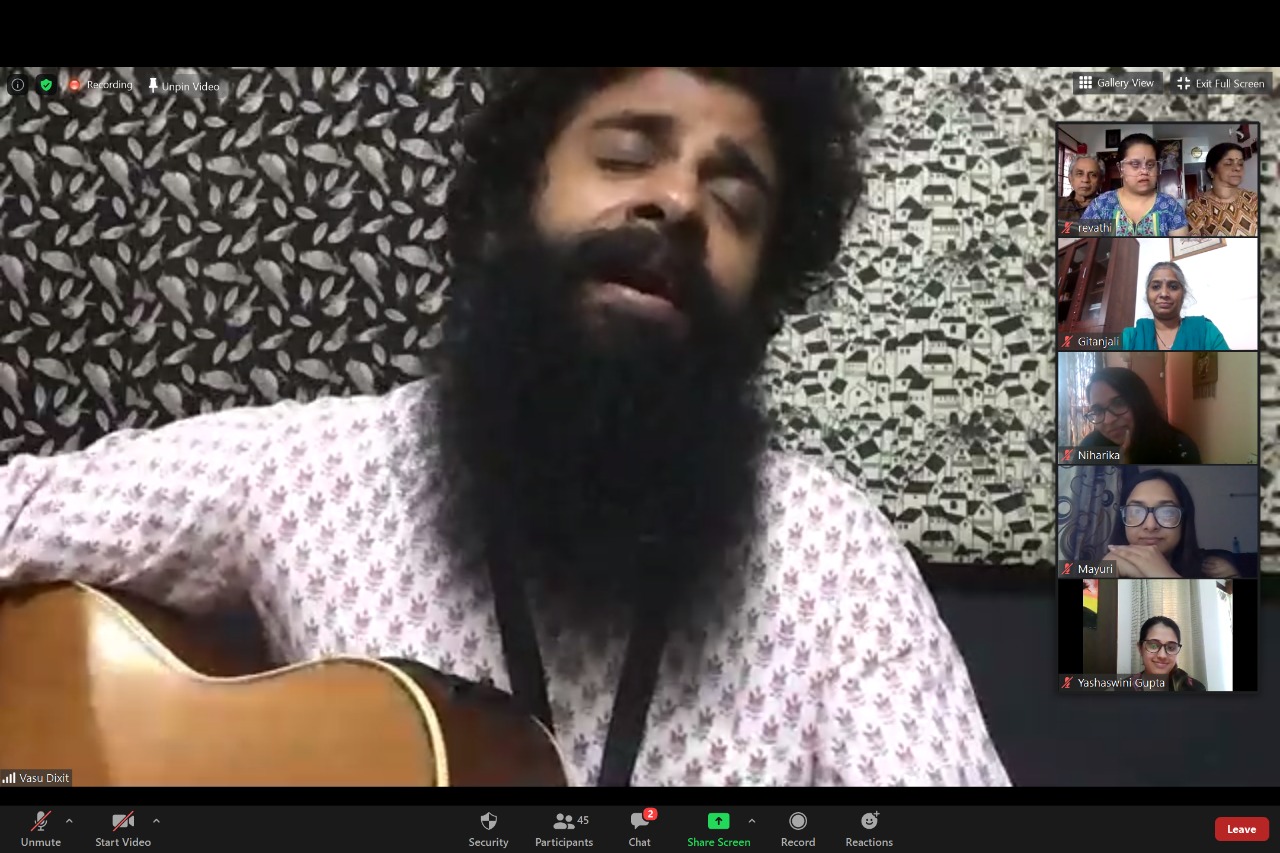 Be it his soulful ode to mothers 
Amma
 that saw one child quickly kiss his own mother or the children who sang along to 
Ee Bhoomi
, Vasu's set stood out because it was inherently personal to us all. We're accustomed to Vasu's free-spirited nature and unbridled singing prowess, but what we love about him comes from who he truly is: A genuine, compassionate source of energy that sheds light on everything and everyone that come his way. Even as he crooned 
Nahin Koi Gal
—a song he sings usually with his wife—he urged the audience to clap along, joking that that move would usually assure him applause at the end of the song.
Whether it was his crowd-classic Mullu or Ragi Tandira, Vasu had us mesmerised from the beginning, with no idea of how time flew during the session. Of course, the piece de resistance of his setlist was Tarakka Bindige, a Purandhara Dasar song that Vasu has interpreted in his own, unique manner. From the beginning of his session, the children had been eagerly awaiting this particular song and when it finally came, their joy knew no bounds. From singing along to clapping with glee, Vasu connected with the children in the most unforgettable manner. In that instance, he was one of us and we were all members of the Vasu Dixit Collective. We were all band members of Swarathma and we all had a part to play in Vasu going solo. Artists very often reach out to us through their music. Very few of them give us a chance to take ownership of their work, out of the sheer love and joy we feel when we experience it.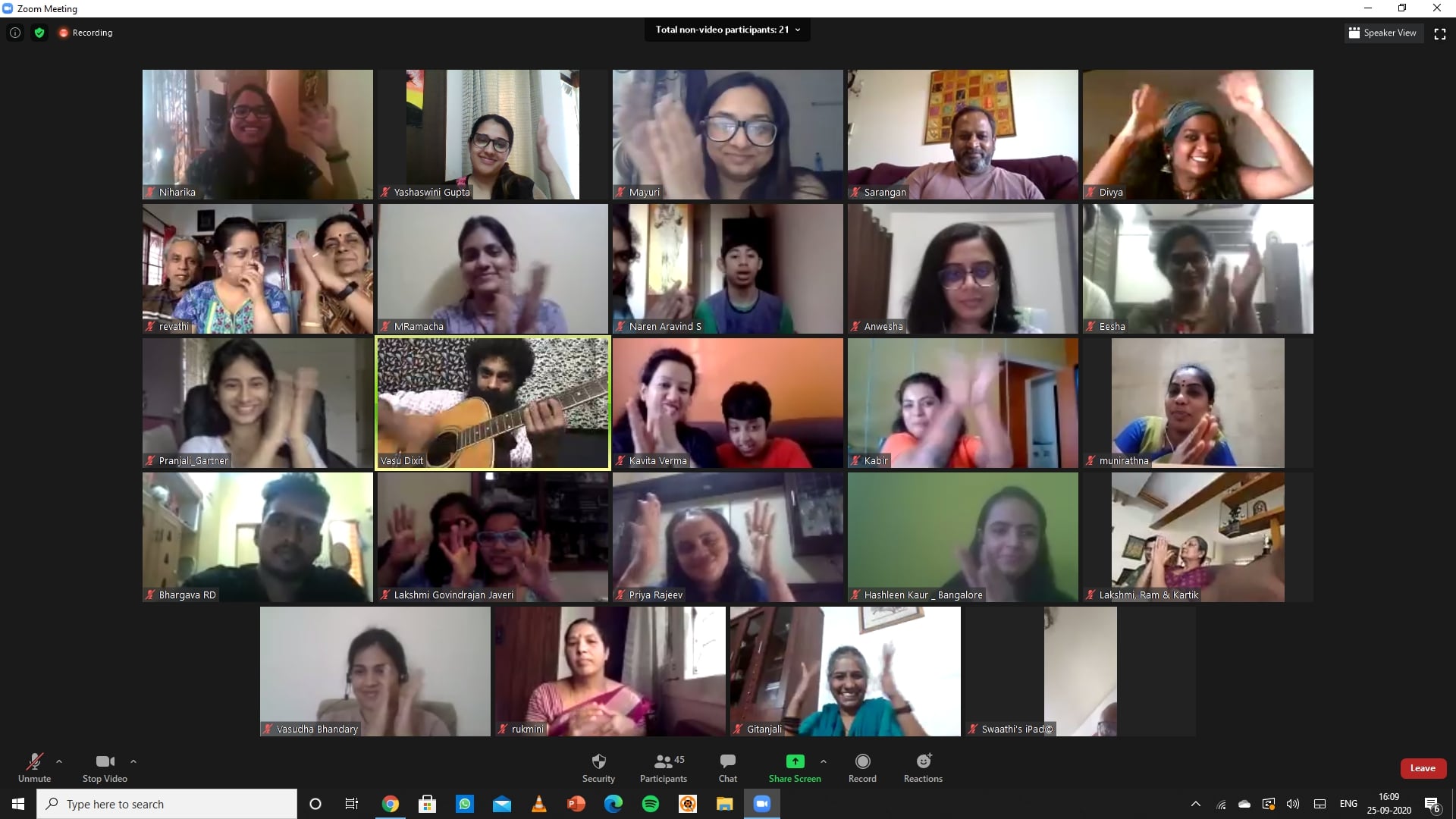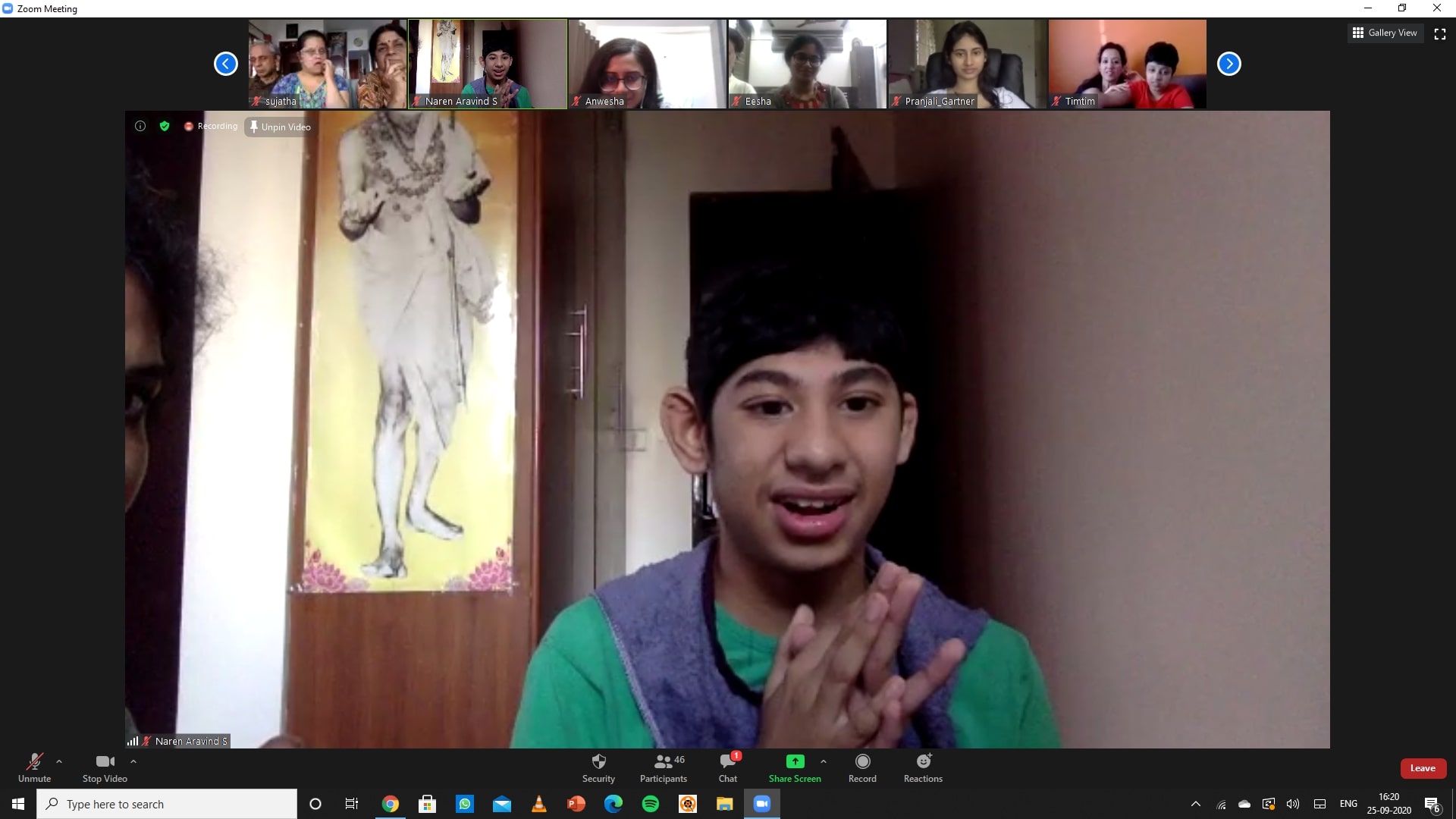 So much so that his was an encore like none other. Normally, the audience requests a song and the artist finishes the session with it. This time, we requested that Vasu teach us one of his songs and he was more than eager to patiently teach its nuances, invite children to sing along and give them to confidence to—quite literally—find their voices.
Vasu wears so many hats creatively; as a director, filmmaker, singer, composer, lyricist, multi-instrumentalist. Being a superlative human has got to top that list.