Given the sheer bizarreness that 2020 has exhibited, magic is the last thing one could imagine, would be in the air. But for students of Snehadhara Foundation, whose every effort, every milestone, every achievement has been a work of their own magic, October's eHouseful session was a break like none other. For a change, the reins of magic lay in someone else's hand other than their own. And to say that they were mesmerised is an understatement!
Magician S.P. Nagendra Prasad, popularly considered the PC Sorkar of Karnataka, had a captivated audience that comprised children, young adults, parents and facilitators.  He slowly eased us into his tricks. He began with the simple ones where one pipe turned into four, an empty photo frame suddenly showcased a picture, a swallowed egg re-emerged, circular rings turned triangular… the list of tricks was lengthy. And with each trick, our audience's jaws dropped lower and lower.
Prasad is an awarding-winning magician, mentalist, and illusionist, whose sleight of hand and cheerful demeanour is often accompanied with a healthy dose of moral lessons. A fifth-generation magician from his family, Prasad is the first to do it commercially. He has been bestowed with Bengaluru's prestigious Kempegowda Award and the Aryabhatta International Award, among his many feats.
While he is known to do some very complex tricks including the famous Hondini box escape, 3 ghosts from Japan, the Rocket illusion and even the lady cutting one, he kept his eHouseful session light-hearted yet bewitching. Recognising how children respond to magic, this veteran mind reader had them engrossed from the word Go.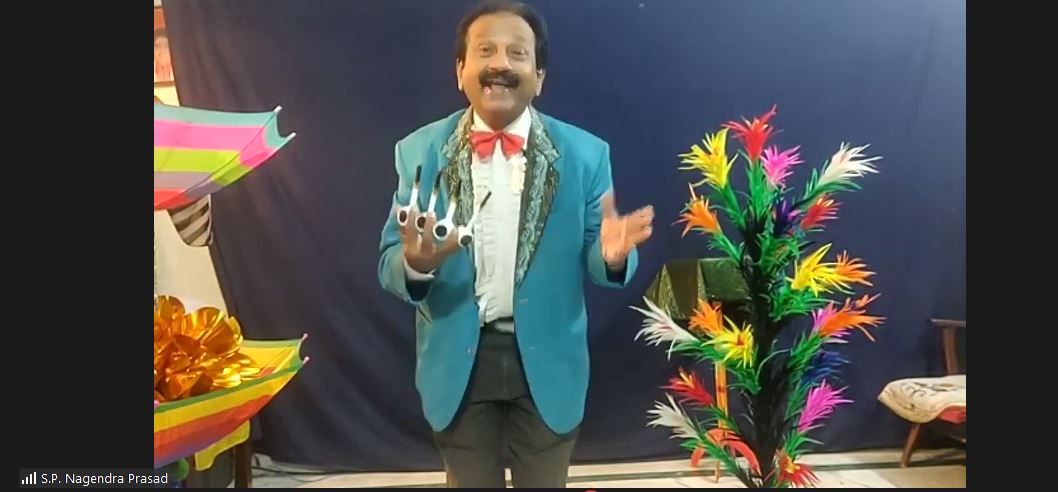 A quick glance at their Zoom windows would show you myriad reactions ranging from "Wow", "Ohhhh", and "Oh my God"! Even on Mute mode the children's expressions of awe and wonder were unmistakable. They took little time to respond to him and were laughing in excitement or clapping with joy as he performed trick after trick.
He reminded them that practice is essential to any magician's work and also in life. He advised them to eat their fruits and cautioned them against the dangers of bad habits. With so much happening on screen, the children were lapping up his every word, his every action.
He worked his audience like any seasoned magician would, but he also functioned with such wonderful humility, joking along the way, prodding children to try some tricks along with him. Clearly, having done over 7,000 shows in the country has something to do with knowing how to keep the audience engaged.
He saved the best for last though. Not some big climactic trick, not a shocking illusion or a dazzling grand finale. He simply offered to show the audience how to perform two very common tricks. We see the tricks all the time but don't know how to get it right. He decoded the card vanishing trick for the audience and indulged them to try it out while he did so. Patiently showing how it's done both in slow-motion and at the normal, magician pace, he waited as our young viewers attempted to get it right.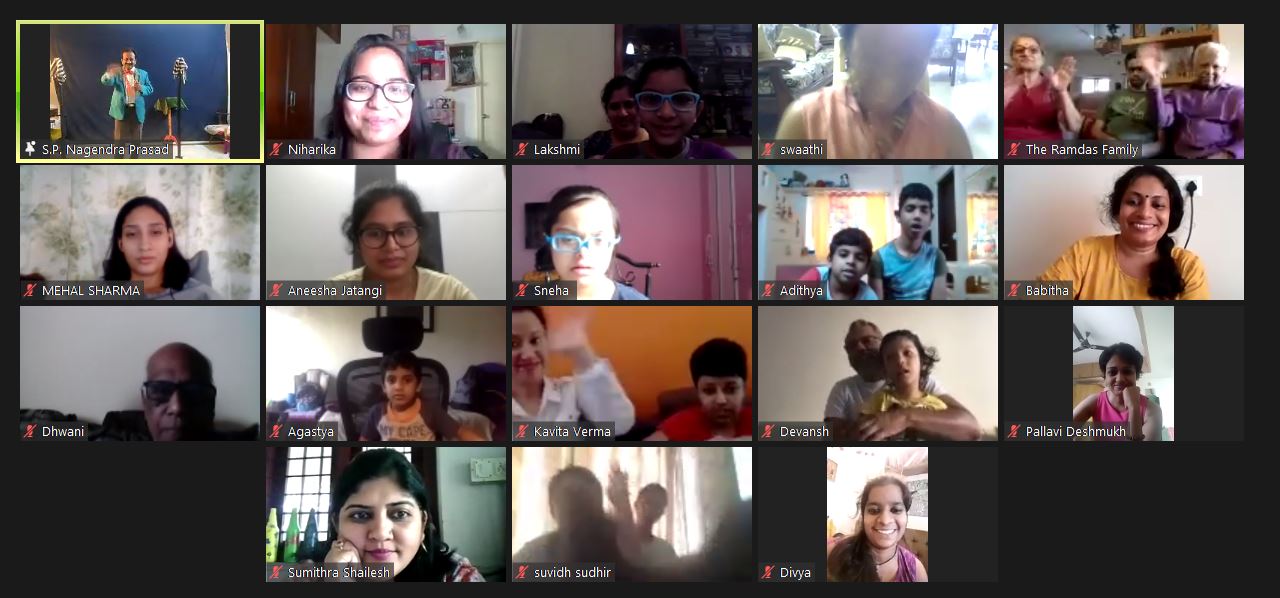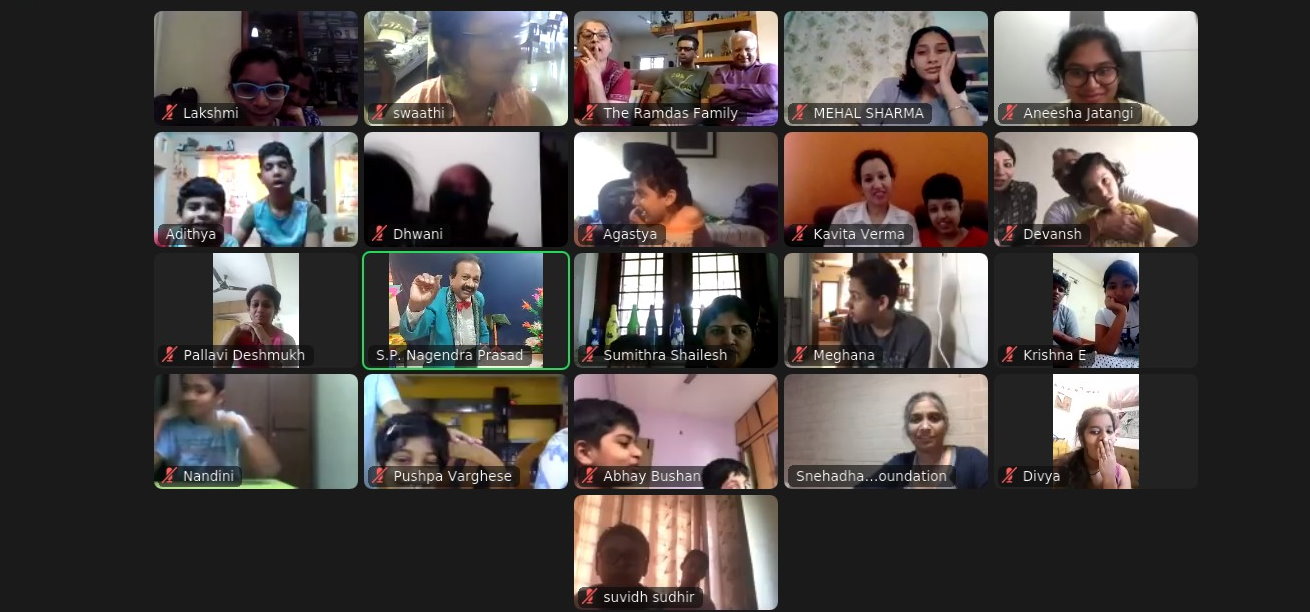 So many eHouseful sessions have concluded with questions from the audience but this one had a single resonating one: "How did you do it?"  Prasad once again showed us how to work out fingers and our wrists and teased us with a little bit of mental trickery.
For little ones, who bring magic and wonder to our lives every day, watching them sit back and enjoy some magic for themselves was heartwarming to say the least. And we've Magician Prasad to thank for that.