Corporates have supported the Snehadhara Foundation initiatives since the inception of the organisation. Coming forth with their funds and aligning with our vision, they have helped us to achieve our dreams by supporting our ideas and strategies. Maxim Integrated took that a step beyond corporate social responsibility when their employees decided to put up a talent show for our children. Their heartfelt performances took employee engagement and the eHouseful spirit to newer heights.
The eHouseful performance opened with a sweet rendition of popular nursery rhyme Wheels on the Bus. The children of Snehadhara Foundation joined in with their voices and their actions as the familiarity of the rhyme instantly had them hooked. This was followed by a video of a Maxim Integrated employee's flute performance. Another colleague took the performance forward by singing the Bollywood classic Kisi Ke Muskuraahaton. Participants of the eHouseful session couldn't resist the sonorous notes of nostalgia as they joined in during the chorus and the iconic whistling part of the song.
Adding variety to the setlist of performances was another colleague who enthralled us all with poems in Hindi, Gujarati and English. Thought had to be spared for how carefully this list of performances was curated, so as to reach out to children from varied language backgrounds and cultures. The poetry session then led to another lilting flute performance, before Maxim Integrated brought their session to a close with a prayer and a final flute instrumental. Inspired by their musical talent, one of our own students and self-confessed Kishore Kumar fan, Kartik, sang us a few songs, after one of our parents read out a touching poem. In inimitable Snehadhara style, the eHouseful came to an end with a winding down song.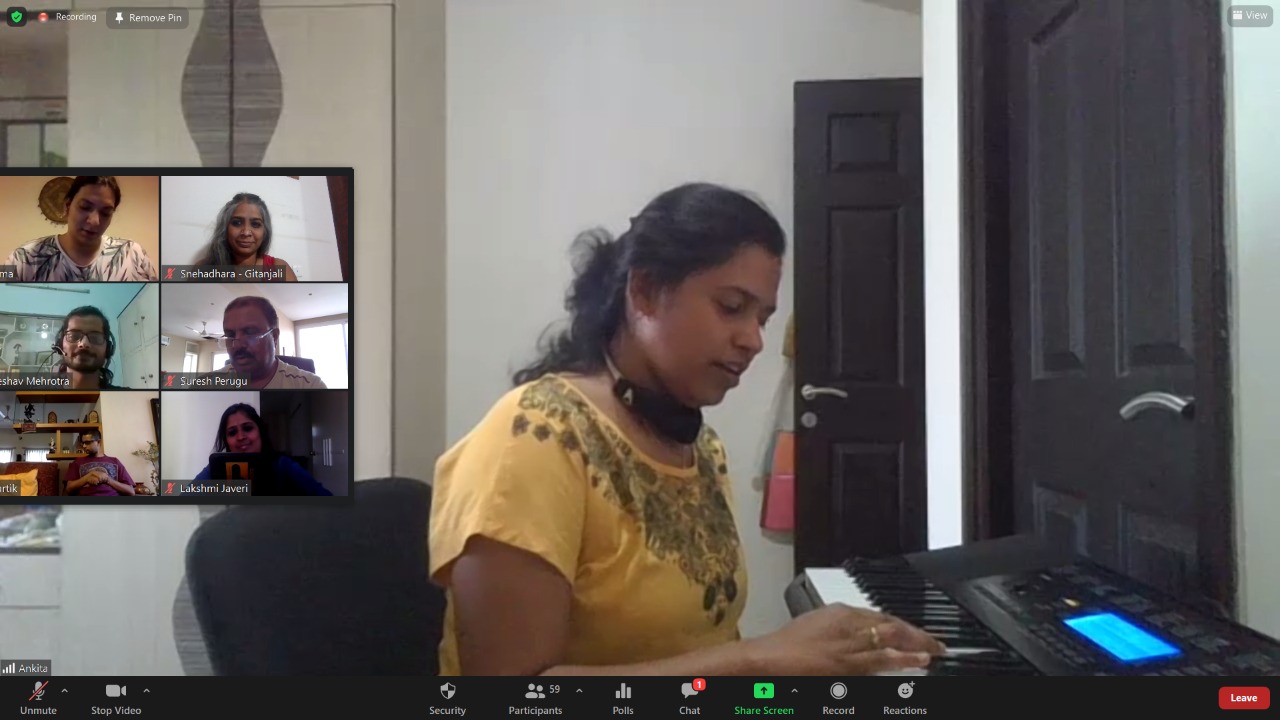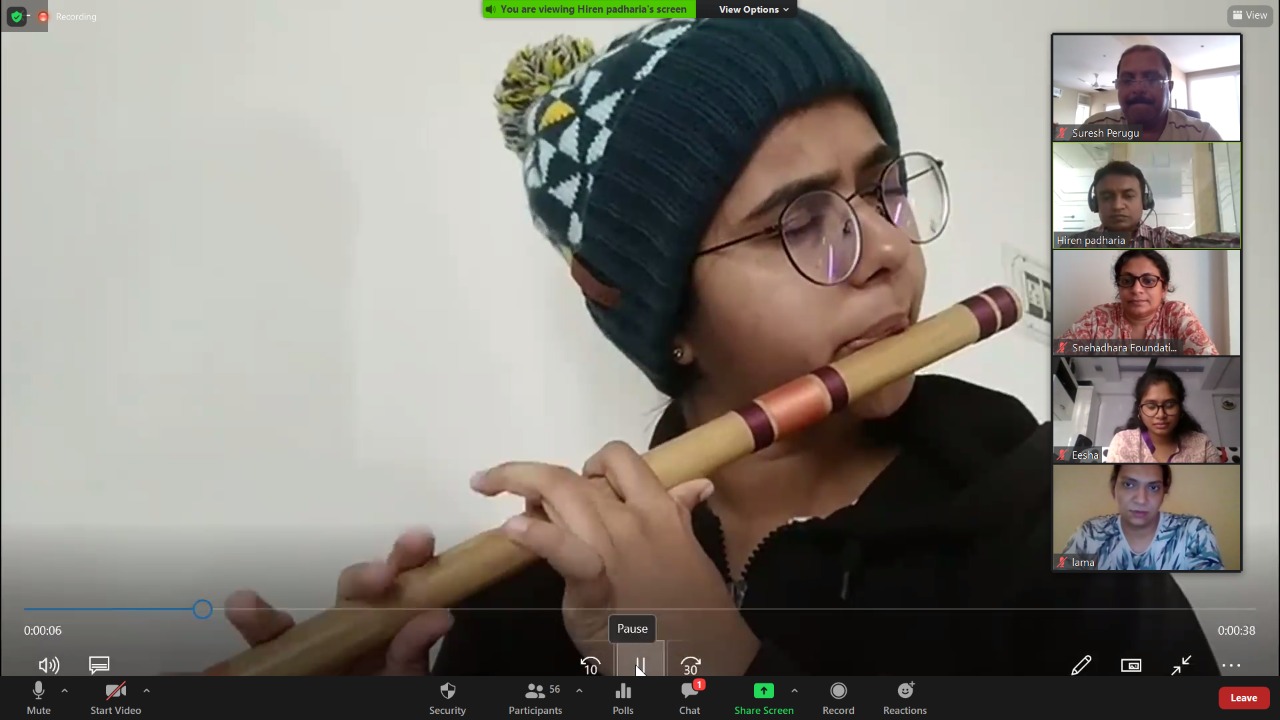 Maxim Integrated has visited our campus previously and spent a day with our children. Their connection with us is strong and with the way they orchestrated a musical evening for our children and parents, we can only be grateful for associating with such likeminded organisations.