At the end of the last academic year, plans were underway to carry out our summer school in an elaborate fashion on campus and we were all stoked for it to begin. We wanted to invite the parents of our children to come to our campus at Nelamangala and experience community living, the SF way! It felt apt to call it 'Hum Saath Saath Hain' after being apart for so many months prior due to the pandemic.  We decided to choose two states from each region of our country and explore their unique features in depth – cultures, traditions, languages, art forms, flora and fauna- you name it!  No sooner had we decided that, the second wave hit and alas! We were right back where we were the year before; digitalising all our plans for the forthcoming future. 
In one fell swoop, we transformed our curriculum for the summer school to suit the online platform, cutting corners where necessary but keeping the essence of it intact. Ironically, the title became more fitting to the situation, reflecting how, despite the physical distance and turmoil that many have faced at the hands of the virus, we are all still together in spirit. It encouraged us to see that we can still enjoy the moments of joy and togetherness with the children and frankly, that's pretty much what our summer school has been all about. 
Our yatra began in Kerala where we lived in houseboats; sipping on coconut water, practising Kathakali and Kalaripayattu during our movement sessions, and learning a thing or two about the Malayalam language from our dear Chechis and Chetas through sessions on language acquisition. We then travelled upwards to Maharashtra where we showed off our Lavani steps, gave Warli painting a shot in our visual art sessions, celebrated Ganesh Chathurthi, and of course, gorged on chaat that we made ourselves! There ended our southern sojourn.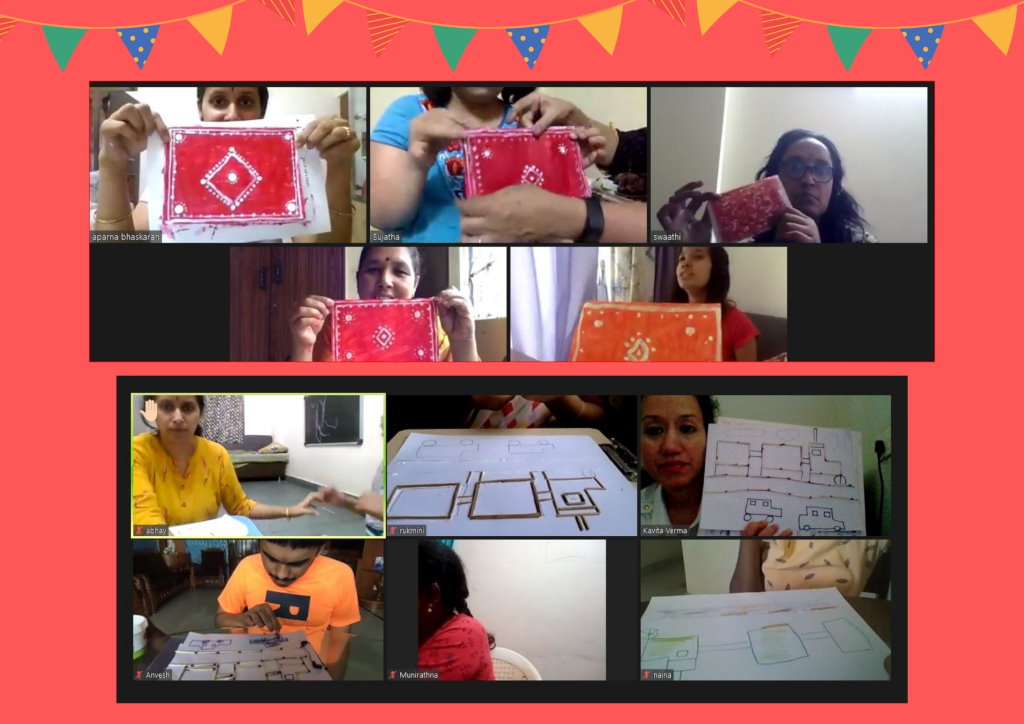 Next up was West Bengal. We crossed the Howrah bridge, took the tram around Kolkata in search of the sweetest Rasgulla we could get our hands on, and sang Rabindra sangeet in our music sessions until our throats ran dry. We also took a trip to the Sundarbans to see the tigers and learnt some folk dances while we were there. The group then made its way to the neighbouring state of Assam, drank lots of tea, and toured around; attended the Bihu festival, made jewellery out of dough, visited the one horned rhino at the Kaziranga National Park, and recreated the delectable Alu Pitika.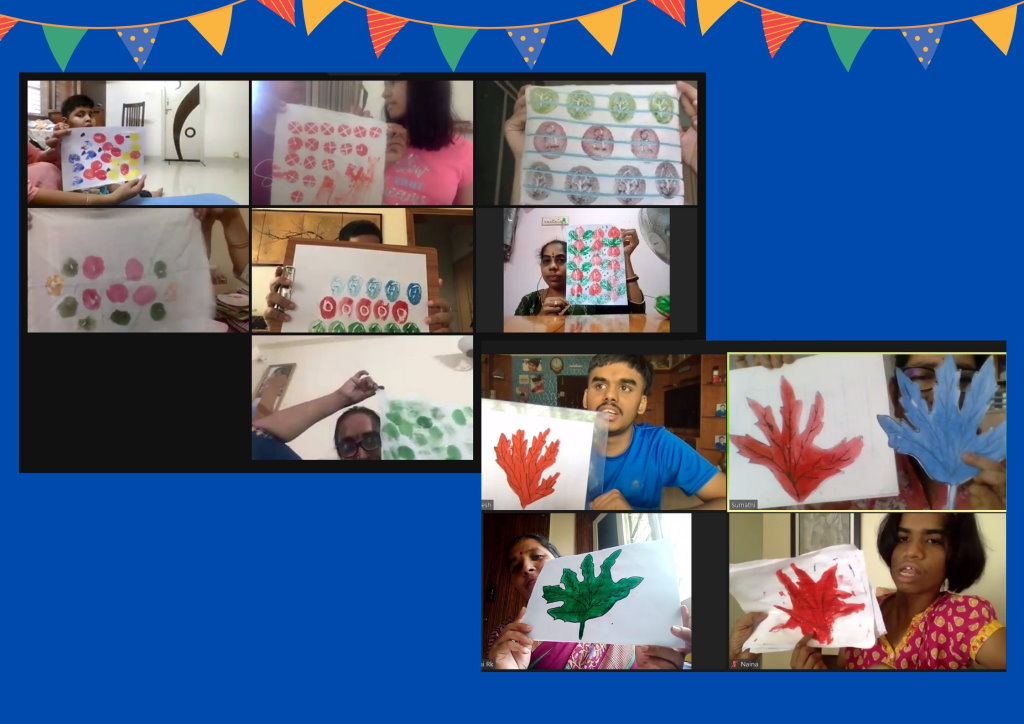 The gang then trekked over to the state dubbed 'Land of the Gods' –  Uttarakhand. We ate hillside maggi, role-played various adventure sports like river rafting and paragliding, completed the Char Dham pilgrimage in our sessions on culture and arts, and participated in all the regional folk dances until our knees caved. Moving farther north, we went to the Vale of Kashmir and shopped at the floating markets on the Dal lake, haggled with photographers at the Mughal Gardens, and stocked up on dry fruits and spices before heading to the next destination.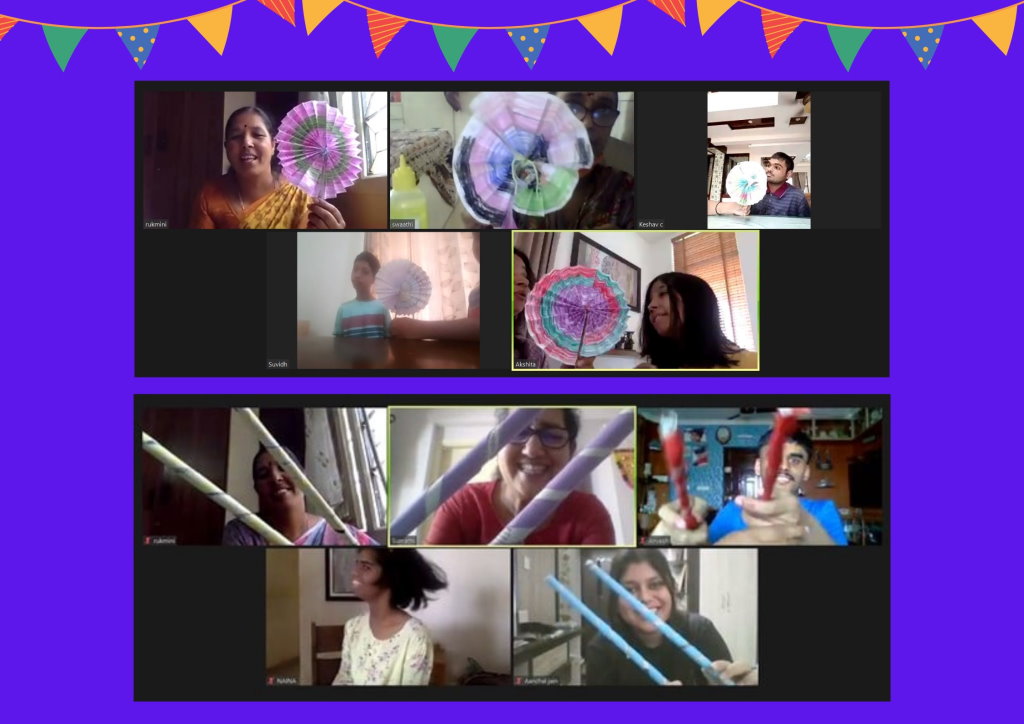 Down towards the west, we passed through the sandy dunes of the Thar desert into Rajasthan where we lived  vicariously like kings and queens for a week. We were enthralled by the beauty of the Pink and Blue cities of Jaipur and Jodhpur, respectively. Everyone designed their own paper juttis, visited Sanganer for some lessons in block printing, and went around in circles as if under a Ghoomar spell! Then Gujarat beckoned and we simply had to visit; it was right there! Dandiya was a must so that's what we did first. We then walked through the salt marshes of Kutch, spotting flamingos and eating Khakras on the go. At the end, we visited the Gandhi Ashram and advertised our favourite Amul products. The trip came to a halt there and we then made our way back to good ol' Namma Bengaluru.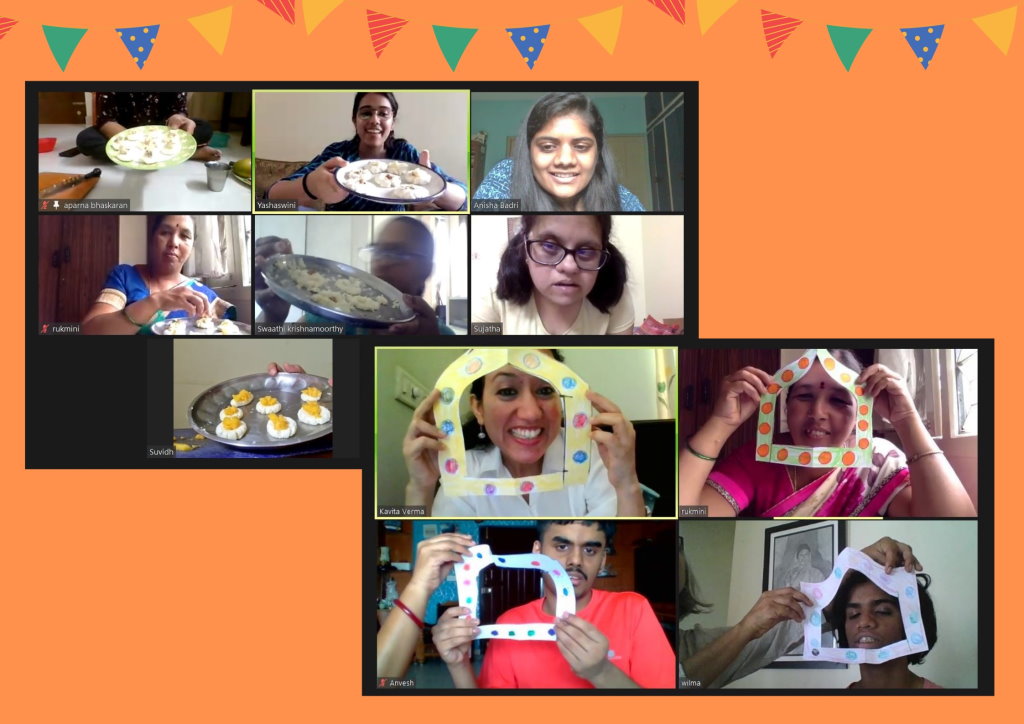 We experienced 8 weeks of utter enjoyment and the closure week celebrating abundance was just the cherry on the cake! It was so good to see how the children just absorbed everything and participated brilliantly with unending support from their buddies, who have also been so cooperative and encouraging through this whole transition. The success of our summer school has been a team effort through and through and we are so grateful for it. Each year,  our summer school serves as a prelude to what lies in store for us during the year and we cannot wait to begin the upcoming term which promises new and exciting adventures ahead!