The joy of having an artist staying amongst us is the access one has to understanding their way of living and absorbing. Apart from the obviously enriching performances one can partake in, staying with an artist enables us to experience how inspirations strike and feelings are put to expression through art forms.
Our second collaborator in the Artists in Residence series was Dr Prachi Jariwala, a highly accomplished Odissi dancer who holds a PhD degree in Indian Culture and Heritage. Trained in Bharatnatyam for over 18 years, she pursued Odissi under Guru Shrimati Daksha Mashruwala, who inspired her to take master classes under the legendary Mahaguru Padmavibhushan Shri Kelucharan Mahapatra.
Having a danseuse stay amongst them was exciting for the children too, who were introduced to her during our Summer School Utsav online this year wherein they got to see how a story could be told effectively through dance and movement. Following a traditional welcome, Dr. Jariwala moved on to interact with the children and the team during sessions throughout the day. Much time was spent on making observations, understanding the culture of Odisha and the context it plays in her performances. Dr Jariwala enthralled the children with wonderful stories and dance performances, leaving them fascinated by the attire and the attitude.
If the children were curious about what the residency could entail, so was Dr Jariwala who can't help gushing about how visceral an experience it has been. Initially apprehensive about how the children would receive her, her anxieties were put to rest when she actually spent unstructured time with them. "I didn't realise how important it was for me. I'm so accustomed to performing and leaving, listening to little feedback after each show. While I have worked with children with special needs in the UK, there too my work was more of a performer than a participant."
She certainly performed at our Nelamangala campus too but went beyond that in leaving an indelible impression on our children's minds and hearts. She did three stunning pieces: Mangalacharan, which is an ode to Lord Ganesha; a piece depicting a painting of Lord Krishna and the gopikas dancing; and a vibrant number called Moksh. 
One of the best ways to understand dance is to experience it from within. Knowing techniques is just one part of it; dressing up is what makes it come to life. Dr Jariwala most indulgently spent time making bindis on the children's foreheads, helping them grasp the thrill of wearing ghungroos and getting comfortable with applying alta to bring more colour and tone to the performances. The children also learnt about the Navarasas, enjoyed stories about Lord Krishna, and couldn't stop practising a few basic Odissi hand gestures that they were taught.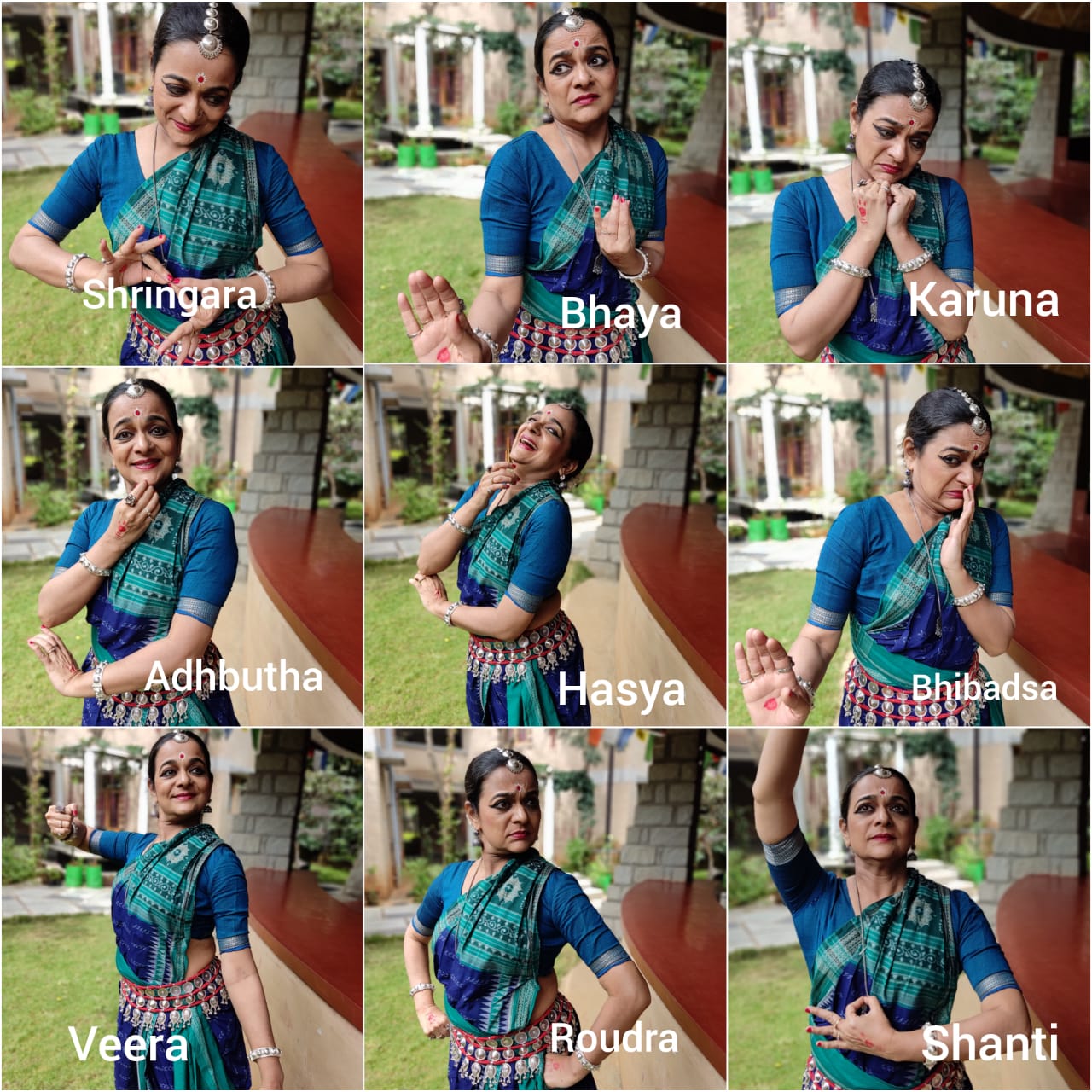 Here, living among the children, Dr Jariwala got to experience how children without the flair for language but with oodles of passion and perception, were able to communicate what they felt in ways that weren't customary to her. Unsure initially of what to make of some of their seeming lack of responses, it soon struck her that they were each communicating to her in their own, unique way. "I could actually feel all my faculties open up. I realised that some of them would smile, some would nod, some would shyly look from the corner of their eyes, some would say nothing at all for hours," she added. It dawned upon her that their own differences in some ways are what united them; how expression for the children is just as it is for a danseuse—saying so much without words.