As a part of our flagship inclusion programme-Sangam- Gurupriya Atreya performed for the participants as we unfurled the curtains on our first ever Sangam X Houseful event on 24th September 2022. 
Gurupriya Atreya is a singer, voice artiste and an arts curator. Trained in Indian classical music since her childhood, she is currently a disciple of Ustad Faiyaz Khan.Gurupriya is currently studying an Arts based therapy course – 'Arts practices for Inclusion' with the Snehadhara Foundation. As a part of her course, she works with children in Anganwadis & Makkala Jagriti, Bangalore by taking varied art forms to the children from thr disadvantaged backgrounds, in an immersive and intense way.
Through her projects such as The Living Room Kutcheri, Sing a lullaby and the Arts practitioner programme, Gurupriya dreams of making a difference in her own way by bringing large groups of people, communities and cultures together holding each other to form an inclusive society at large.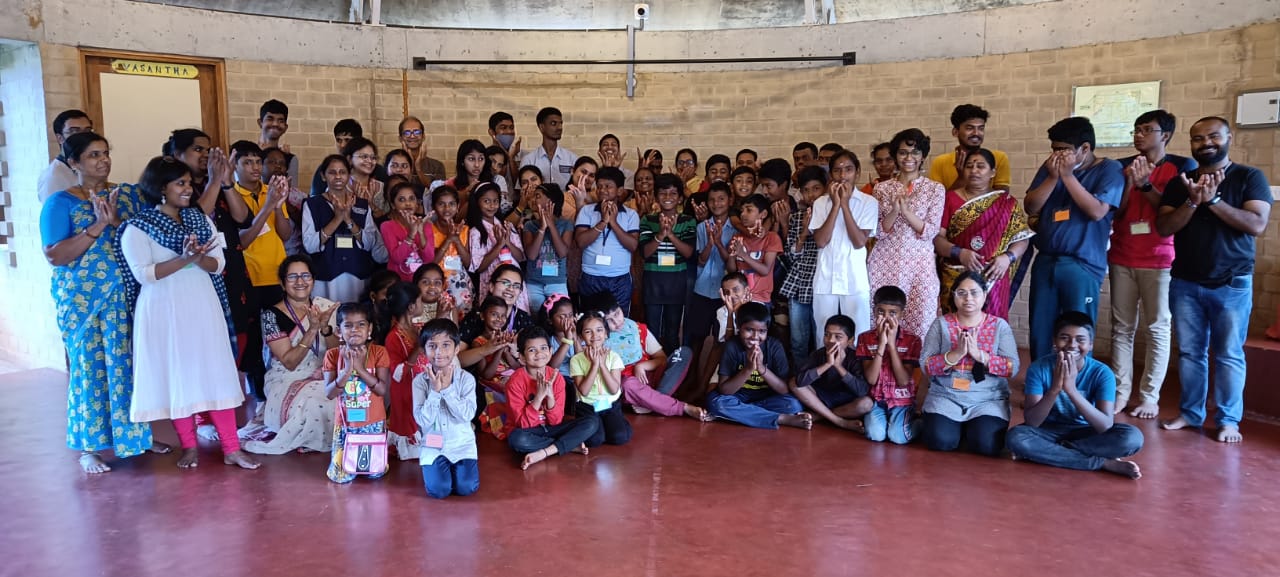 Her melodious voice rang and reverberated through the halls of Bindumalini, and the children and adults basked in all the glory of her wonderful voice. Using rhythm and voice, and keeping to the theme of Water, she was able to get the groups of people swaying to her mellifluous voice. The group enjoyed Congo songs, drum beats, and many more and even joined along as she serenaded us with her wonderful voice.