With colour, rhythm, melodies and laughter in the air, Snehadhara Foundation celebrated its tenth anniversary as Direct Care children, practitioners, parents and well-wishers showered us with much love and encouragement.
Bringing the essence of India's rich folk heritage was Mohan Kumar, an immensely talented artist who set the tune for the festivities. Part of the PaDa Project, Mohan had the Bindhumalini hall on its feet! 
The inimitable Vasu Dixit enthralled those present with his distinct candour and soulful renditions that left many an eye brimming with emotions.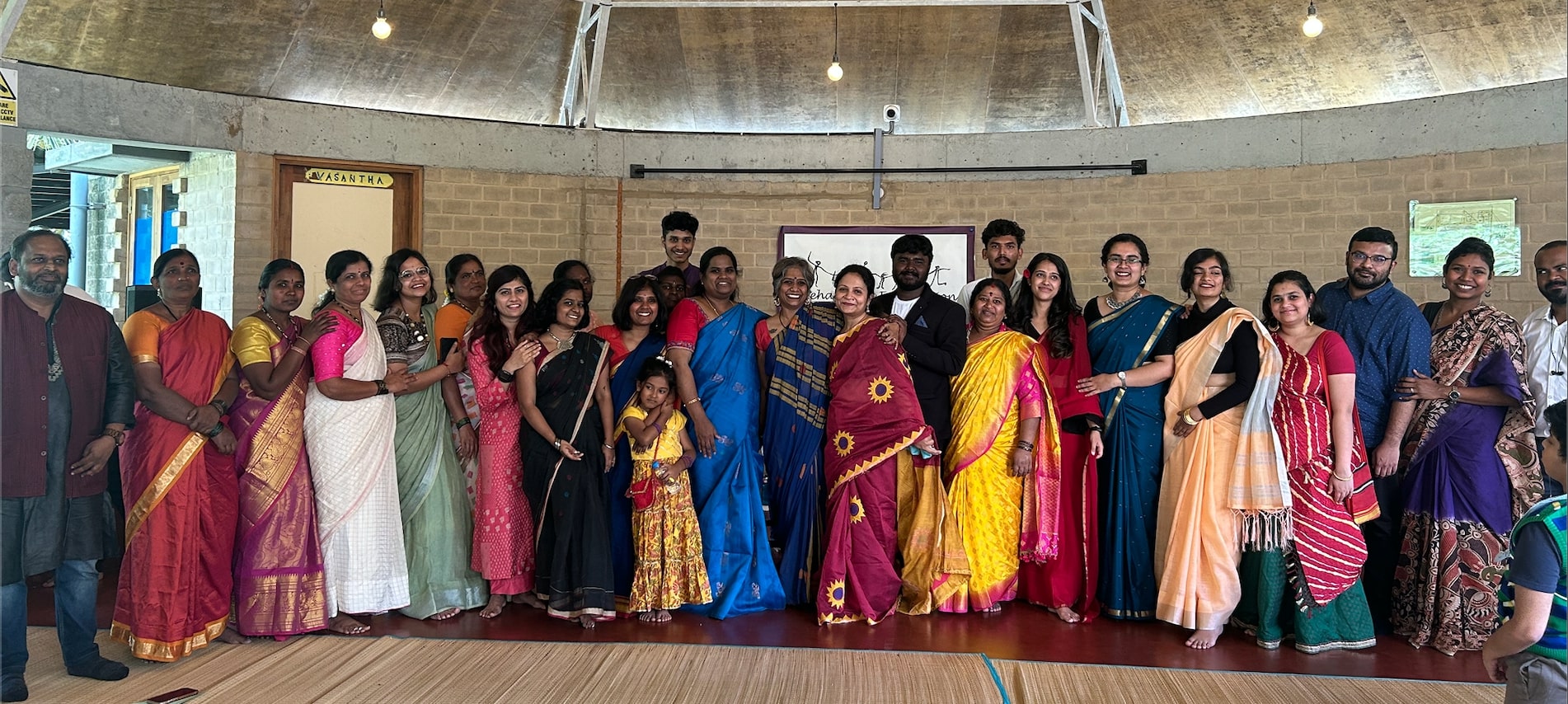 Parents and supporters of the foundation took to the stage to express their gratitude and their fervent wishes for Snehadhara, recounting our early days and their best takeaways from their interactions with us.
Our intimate celebration then opened up for a host of activities specially curated to experience the various aspects that make Snehadhara what it is.
Every activity spelt a vision or a wish that the revellers had for the foundation, thus starting the process of manifestation on our behalf. The power of good wishes and intentions has kept Snehadhara in good stead so far and we are grateful for the enthusiasm with which these have come our way over the years.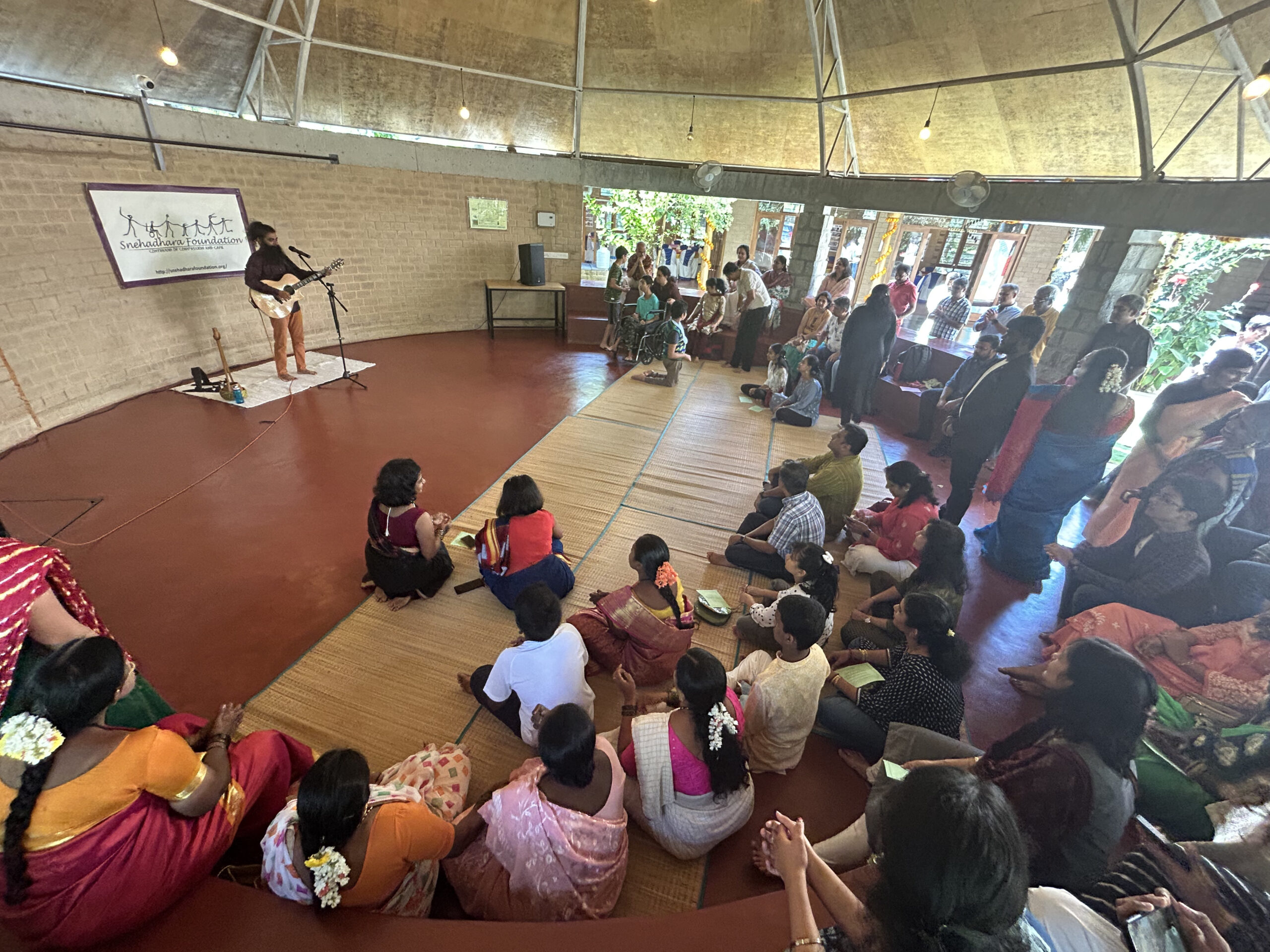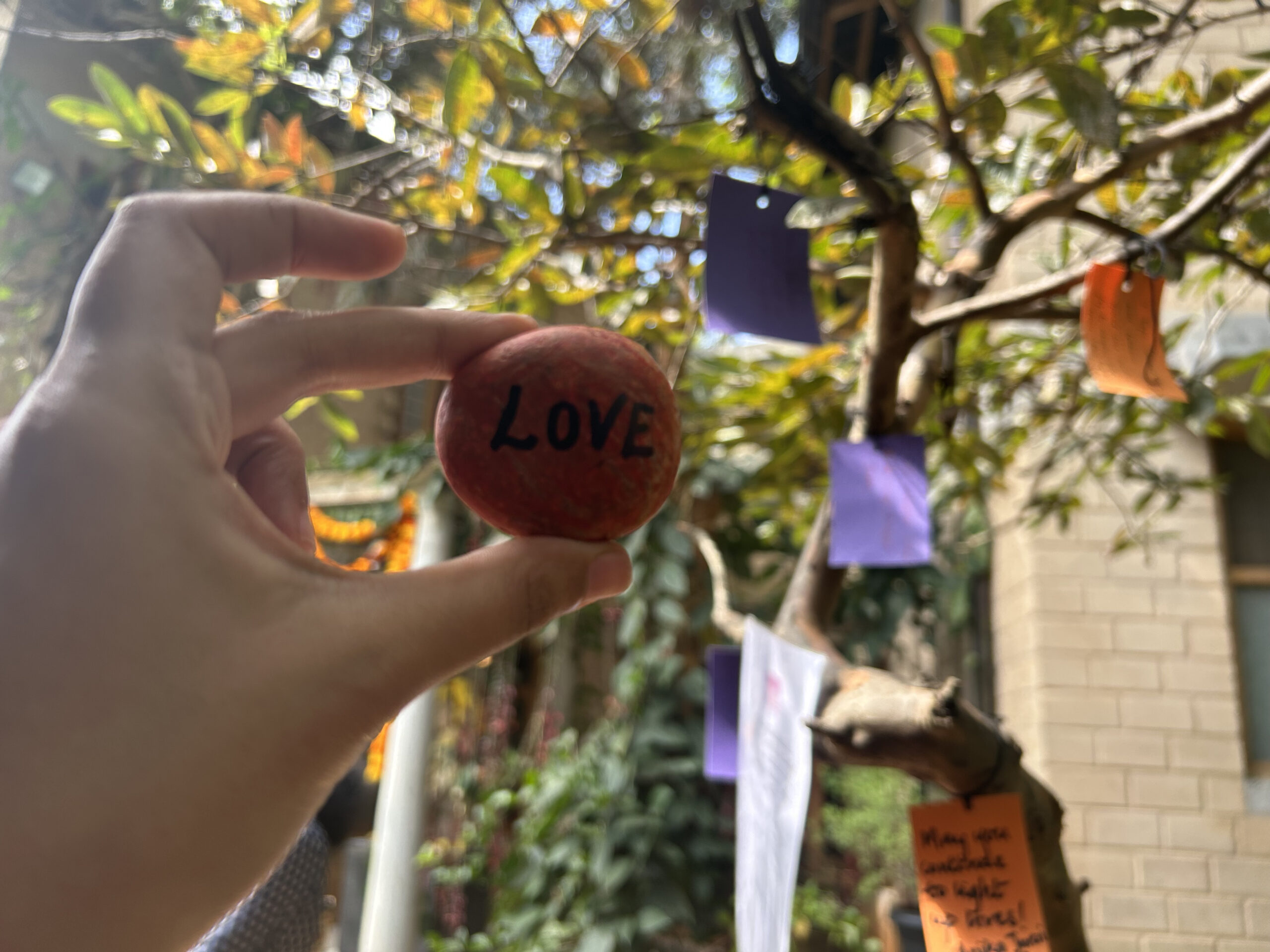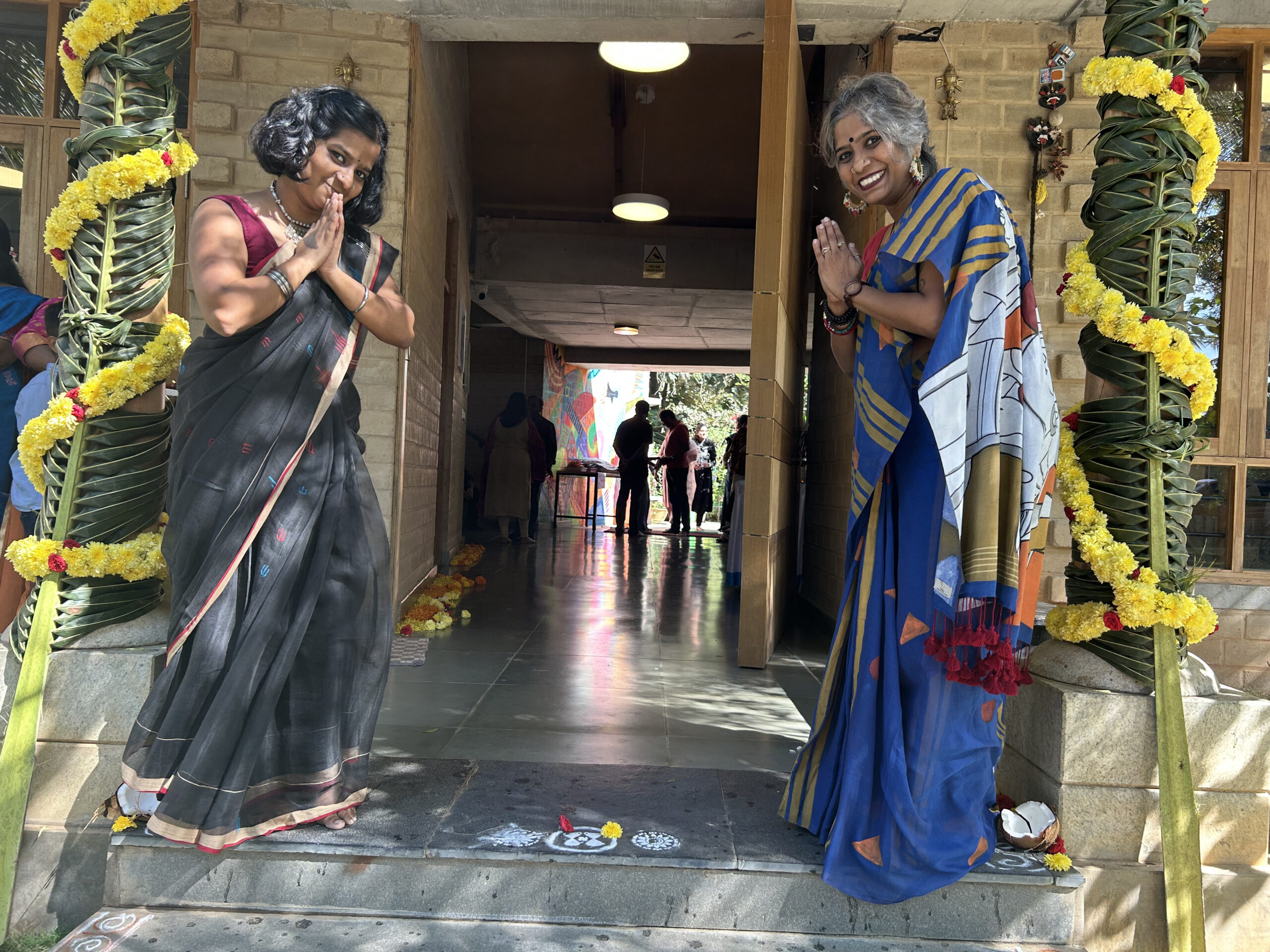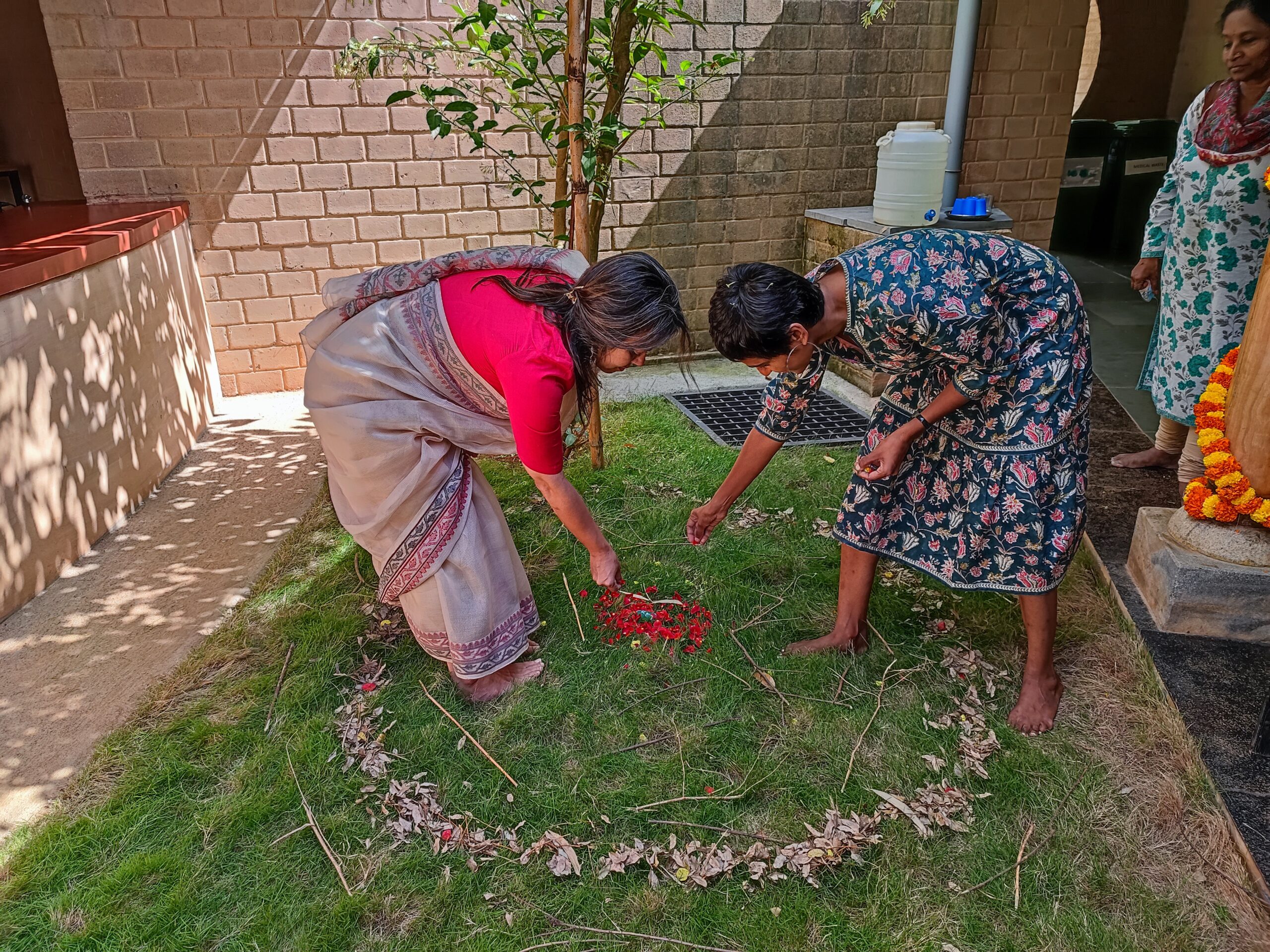 For a foundation steeped in its love for the arts and constantly motivated to use it as a teaching methodology, needless to say, our 10th anniversary festivities too combined the best that the arts could offer. From live performances to painting work, a kaleidoscope of photographs that chronicle the decade gone by to handprints that reiterate the Snehadhara ethos, December 3 was a fitting celebration of the occasion.
Anniversaries such as these—particularly milestone ones—also serve as opportunities to reflect. We lovingly look back in nostalgia for the years of our beginning and the long and rollercoaster-like journey that it has been. We truly have come a long way since the eager flush of a new project and the triumph over various obstacles along the way.
Surely there is a long way to go before we achieve true and widespread inclusion in the future but the stepping-stone that has been laid in this past decade gives us much to be optimistic about. For our vision remains the same; to create a world that is all-embracing of children and adults despite their differences. A world where disability isn't a differentiator. A world that is truly one.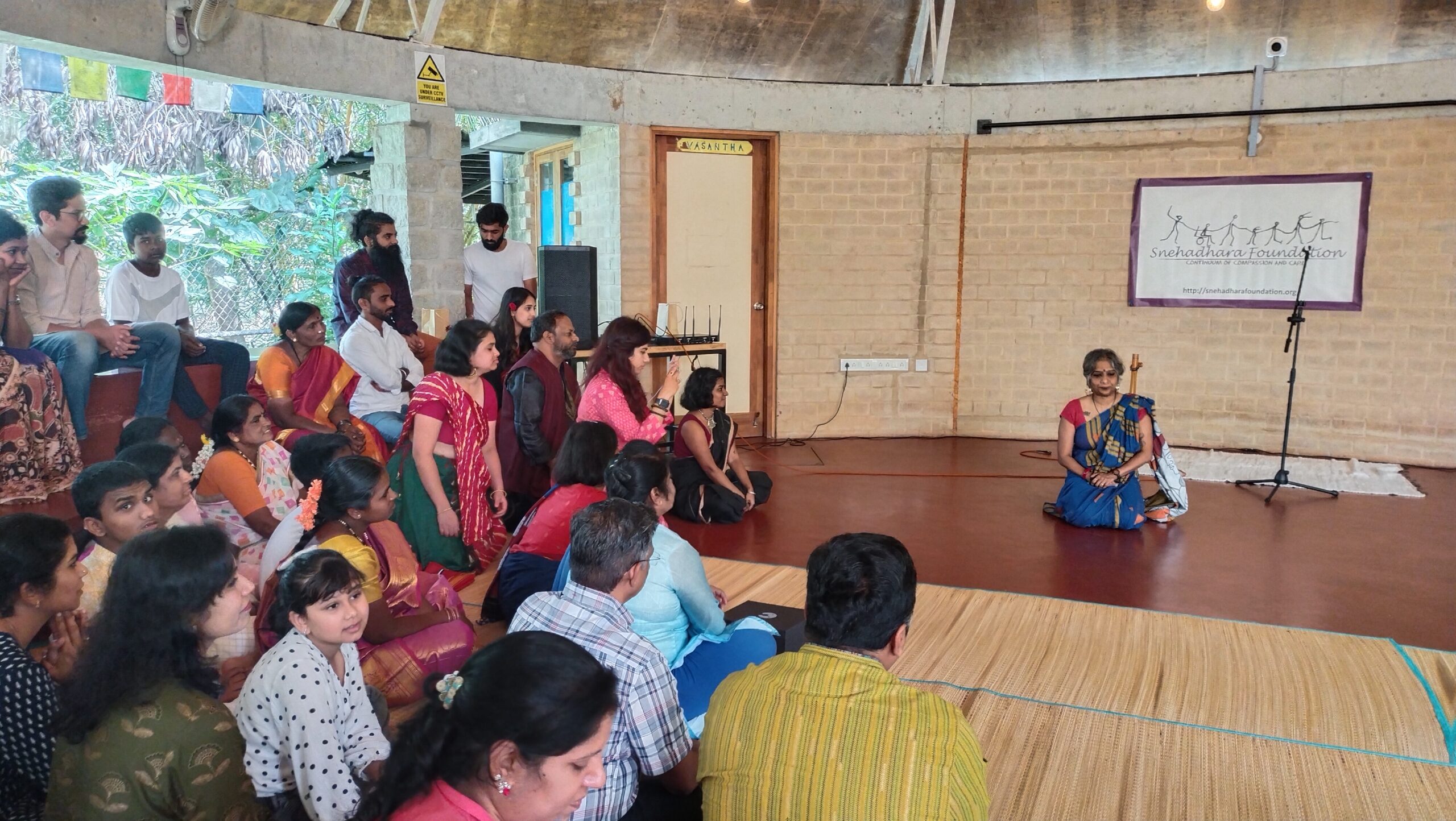 The tenth-anniversary celebration re-energized us for the times to come, buoyed by the enthusiasm and support of students, parents and well-wishers to join in this movement and holistically experience the arts. 
We look at the decade gone by and the recent celebrations with immense gratitude in our hearts and a reaffirmation in our minds to continue doing the good work for many more decades to come.