Our courses have been categorised into Basic, Intermediate and Advanced, based on the different engagement needs of the children. These courses are suitable for children of all age groups with special learning needs, including, but not limited to, children with Autism Spectrum Disorder, Down Syndrome, ADHD and Specific Learning Disabilities, amongst others. The specific objectives, delivery and goals for each of the courses are detailed below.
Duration : 1 month
Sessions : 10
Frequency : 3 times a week
Batches every month from September 2020 to February 2021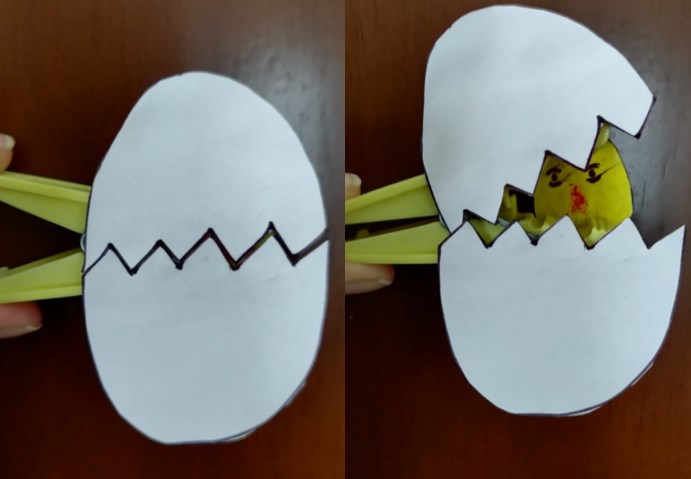 To build familiarity with the device and the online format.
To build a routine and learning structure for the child through a virtual medium.
To create a buddy learning space with the parent/caregiver.
To understand the unique needs of each child, and translate them into therapeutic art based interventions for longer engagements.
To help children with special needs to access learning and therapeutic milestones using artistic and virtual tools.  
To get accustomed to the online format of learning as well as the use of an array of art forms to achieve certain therapeutic goals for optimum development. 
École இllam- Basic is a 10-session module. Sessions take place three times a week to slowly build the stamina for longer engagements.
The small size of each batch allows individual attention to accomplish one-on-one and group goals set. 
Sessions will be conducted through blended learning using various artistic forms – music, storytelling, movement, voice and songs. 
The sessions are designed to  enhance functionality in various domains of development such as cognition, speech and language, motor, sensory and social. 
Parent study circles and support group sessions will be facilitated by our team of practitioners.
Adjustment to the novel online learning environment.
Sitting tolerance and enhancement in the attention system.
Meaningful engagement with a virtual medium.
Learning certain social domain goals such as turn-taking, listening skills, maintaining eye contact in a group setting. 
Familiarisation with artistic tools  to build verbal and non-verbal communication. 
Unique home learning environment with the parent and facilitator in tandem.
Opportunity to discover new hobbies and hidden artistic talents.
Duration : 3 months
Sessions : 30
Frequency : 3 times a week
Batches starting October 2020 and January 2021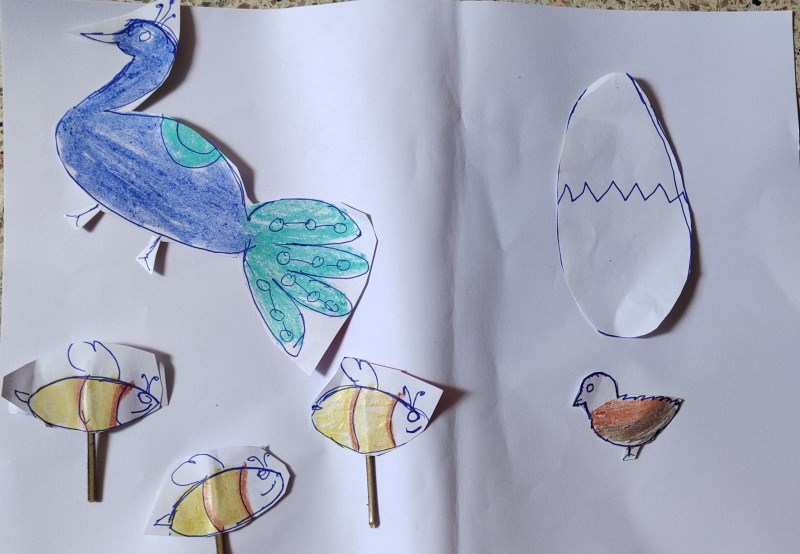 To realise progressive-short and long term goals in therapy and learning using Arts as a medium across the developmental domains of learning, memory, and cognition.
To work with metrics to achieve and track progress of the children with respect to one-on-one and group goals identified.  
To enhance voluntary participation and increase responses during the sessions.
To work on communication and language- Receptive language and expressive language for verbal and non-verbal children.
To build a creative vocabulary of self-expression through the Arts. 
École இllam- Intermediate is a 30-session 3 module programme where facilitators will design the sessions and determine goals based on the needs of the child and the group.
The small size of each batch over a period of 3 months allows individual attention to accomplish one-on-one and group goals set.
Sessions will be conducted through an online blended learning format using various artistic forms – music, storytelling, movement, voice, and songs.
Theme based design for the 3 months allows assessment and evaluation of progress made by the child.
Parent study circle twice a week to create parent learning and support communities
The primary domains that will be worked with during the three months are:

Motor – Fine Motor, Gross Motor, Oro motor
Attention
Cognitive
Group interaction – cooperation, assertion, impulse control
Narrative Capability- vocalisation and expressive capability
With the therapeutic use of visual arts, drama, sound and voice, dance and movement, emerges a more nuanced vocabulary for communication which erases differentiation of words, cognition, and movement between mainstream and special needs populations.
A daily learning routine for the child with tasks and activities.
Enhanced development of language and scientific concepts- comprehension, composition, and application.
Enhanced parental involvement in this format creates a holistic and sustainable learning outcome across domains.
Preparing the children for learning in varied settings.
Duration : 6 months
Sessions : 60
Frequency : 3 times a week
Batch starting from October 2020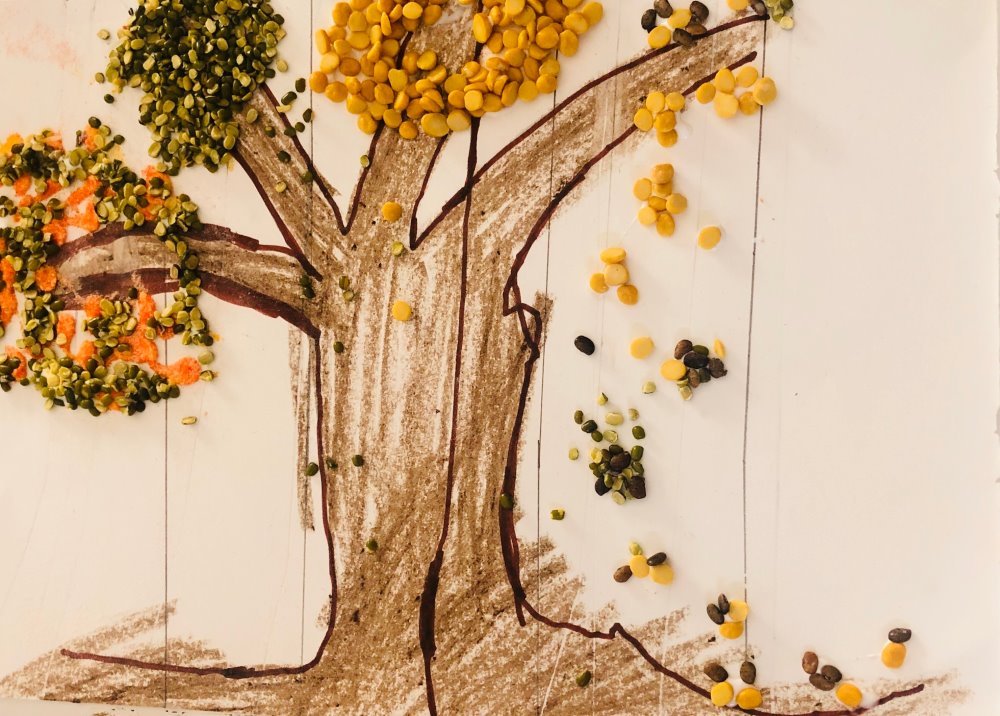 To build creative interventions into existing learning mechanisms and meet therapeutic goals across domains.
To introduce ADL- Activities of Daily Living- such as brushing teeth, washing and dressing up oneself, and basic sanitation, among others, in order to make the children more independent with regard to personal hygiene. All these concepts will be facilitated using the arts.
To meet and support the social and emotional requirements of children with special needs and their families.
 Tailor learning to address each child's unique combination of needs and adaptations to meet age-appropriate learning goals.
To build an inclusive ethos by enhancing social domain goals.
Using the Arts as a medium of communication, expression, looking at the larger picture, understanding patterns, connecting with the receiver, understanding perspective, shedding inhibitions and judgements, making sense in randomness.
Understanding our mind, body and voice and employing them effectively to communicate feelings and emotions.
To experience and explore a realm of learning possibilities using the Arts.
To help us challenge our belief systems, push our boundaries, and create a symbiotic learning relationship within and with the world around.
École இllam- Advanced is a 60-session 5 module programme with a pre-intervention, intervention and evaluation phase. 
The programme follows an interdisciplinary approach that integrates practical, artistic and conceptual elements of learning.
The sessions will look at stories, dramatic enactments, improvisations, movement, meditation, mindfulness practices, dance, and visual arts to facilitate emotional, physical, and sensory expression.
The pre-intervention phase would include the assessment of the unique needs of each child, as well as familiarising them with the virtual environment and increasing their learning capacities through artistic media.
The need assessment would then translate into specific art-based interventions, using different art forms.
The evaluation phase will include a progress tracker to map the development of children across the 6 months and assess the shifts seen in a non-threatening manner. 
The modules will follow a theme based format with a new theme being introduced every month exposing the children to a plethora of activities and learning opportunities. 
 Along with arts based interventions, there will be sessions in quilling, yoga, theatre,micro-gardening, cooking, and sign-language to name a few.
The group will also be a part of the sessions with the Direct Care programme children and will get an opportunity to co-locate with other groups to build inclusion.
Parent study circle twice a week to create parent learning and support communities.
Realisation of progressive-short and long terms goals in therapy and learning using Arts as a medium for children with special needs.
Sustainable learning and therapy for children with special needs.
Empowerment of parents as co-facilitators.
Creation of a peer community of children and parents.
Creation of newer socio-cognitive learning environments. 
Achieve greater language goals and enhance spatial-cognitive learning, bringing awareness to personal and shared space, focusing on choice-making, assertiveness and self-expression.  
Equip the children to co-create a culture of working that involves taking responsibility for working at something regularly, following timelines, making space for each other's thoughts and contributions, as well as developing a sense of communicating in a social world.