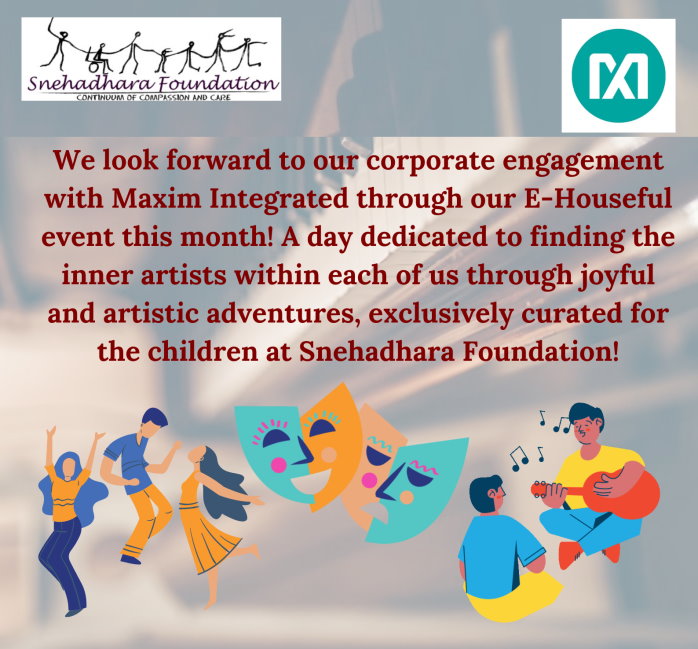 E- Houseful with Maxim Integrated
E- Houseful is a celebration of artistry, specifically curated for the children of Snehadhara Foundation as incredibly talented musicians, dancers and other performers create a memorable experience for all to partake in. In the past, we've had instrumentalists, singers, dancers, storytellers, actors and even a magician mesmerise the Snehadhara family as we collectively experience the wonders of performance arts.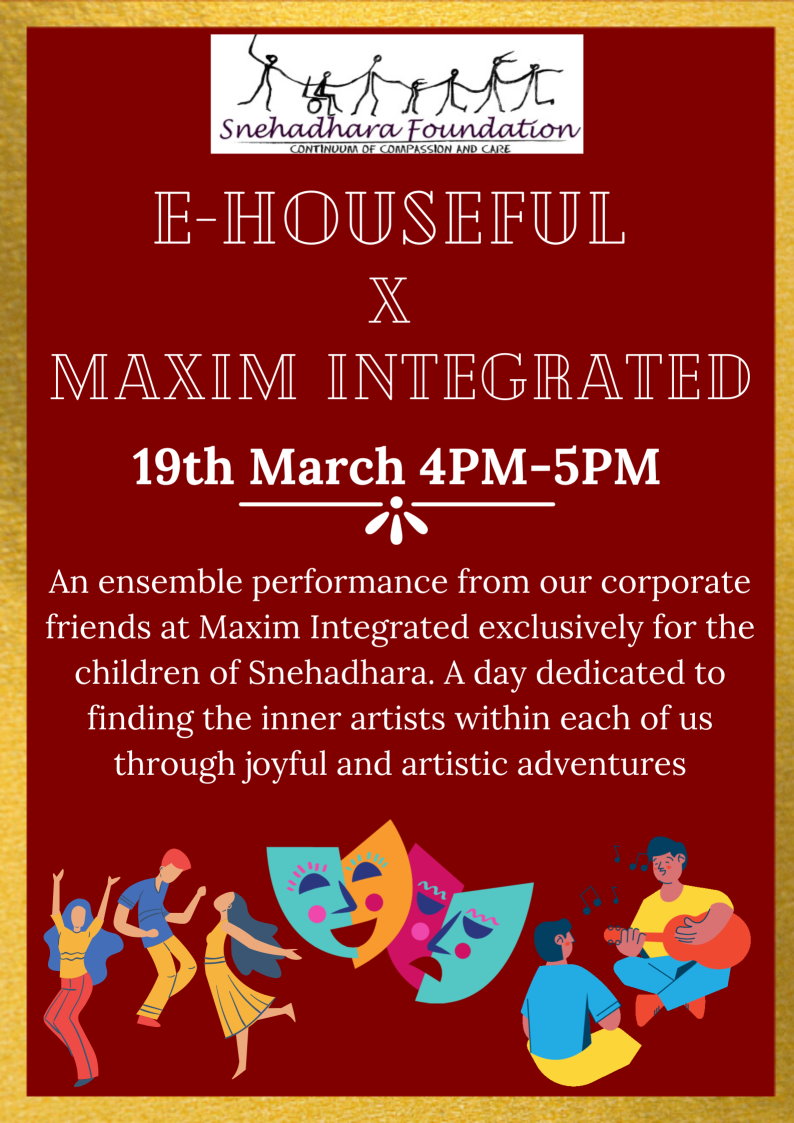 This time, one of our benefactors—Maxim Integrated—is creating a Houseful unique even by our usual uniqueness standards. While we've had professional performers take to our Houseful stage in the past, this time we have our corporate friends from Maxim Integrated coming together for an ensemble performance exclusively for the children of Snehadhara. Taking corporate responsibility to newer heights, this team of performers will harness their hidden talents and give expression to their artistic passions. Maxim Integrated's in-house talent will hold fort at this one-of-a-kind EHouseful on March 19, reminding us that talent comes from all quarters.