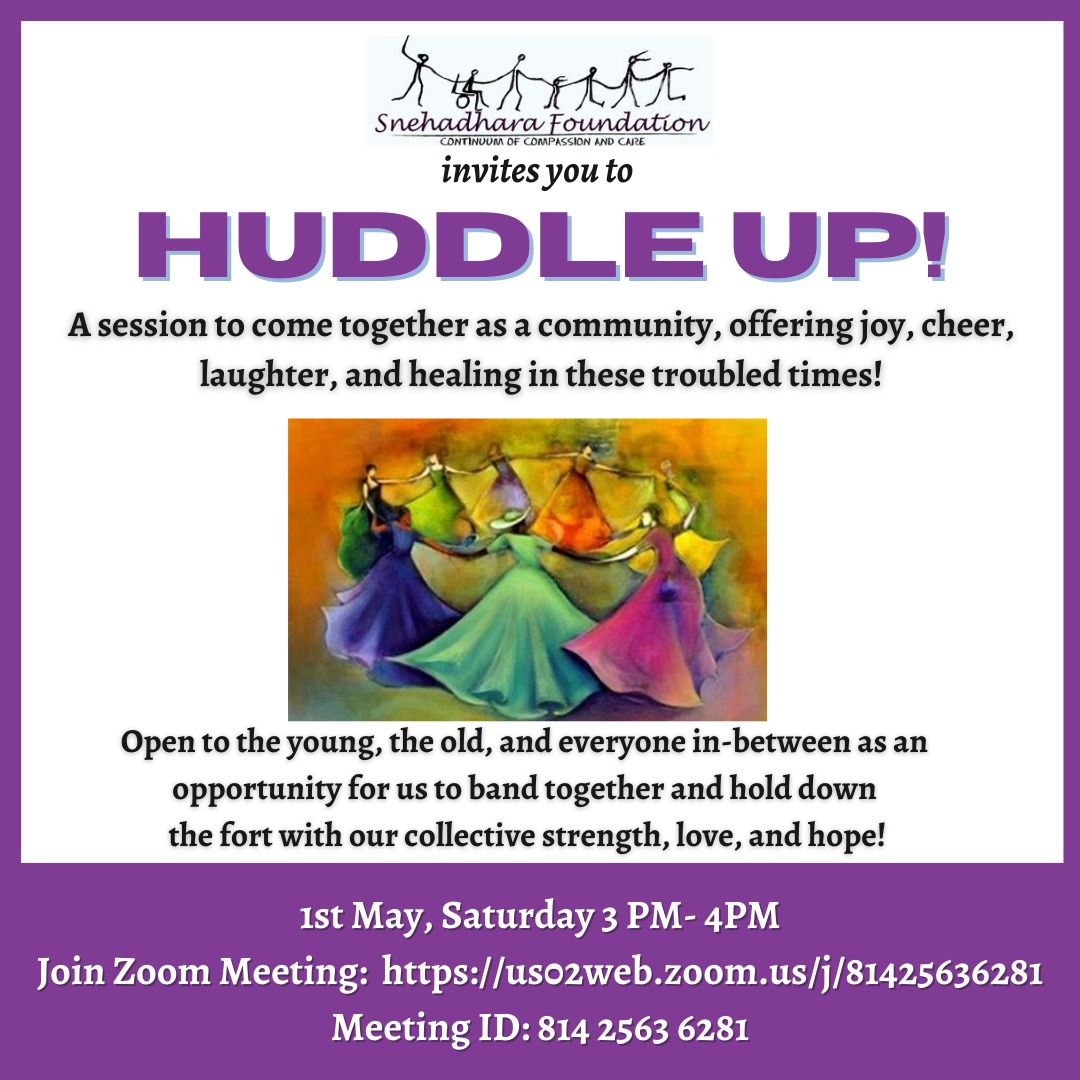 Huddle Up!
At a time when the world seems to be spiralling out of control with the weight of the pandemic crushing our spirit, it indeed appears to be the most overwhelming and mind-numbing days of them all. With no end in sight, the overbearing feeling is enough to make us lose hope or the ability to still find magic all around.
However, in spite of all this, there is much to be thankful for, so much more to embrace, and still many a thing to be inspired by. Even in the face of abject adversity, so many people have risen to the occasion and found ways to tackle the pandemic and help us through it all.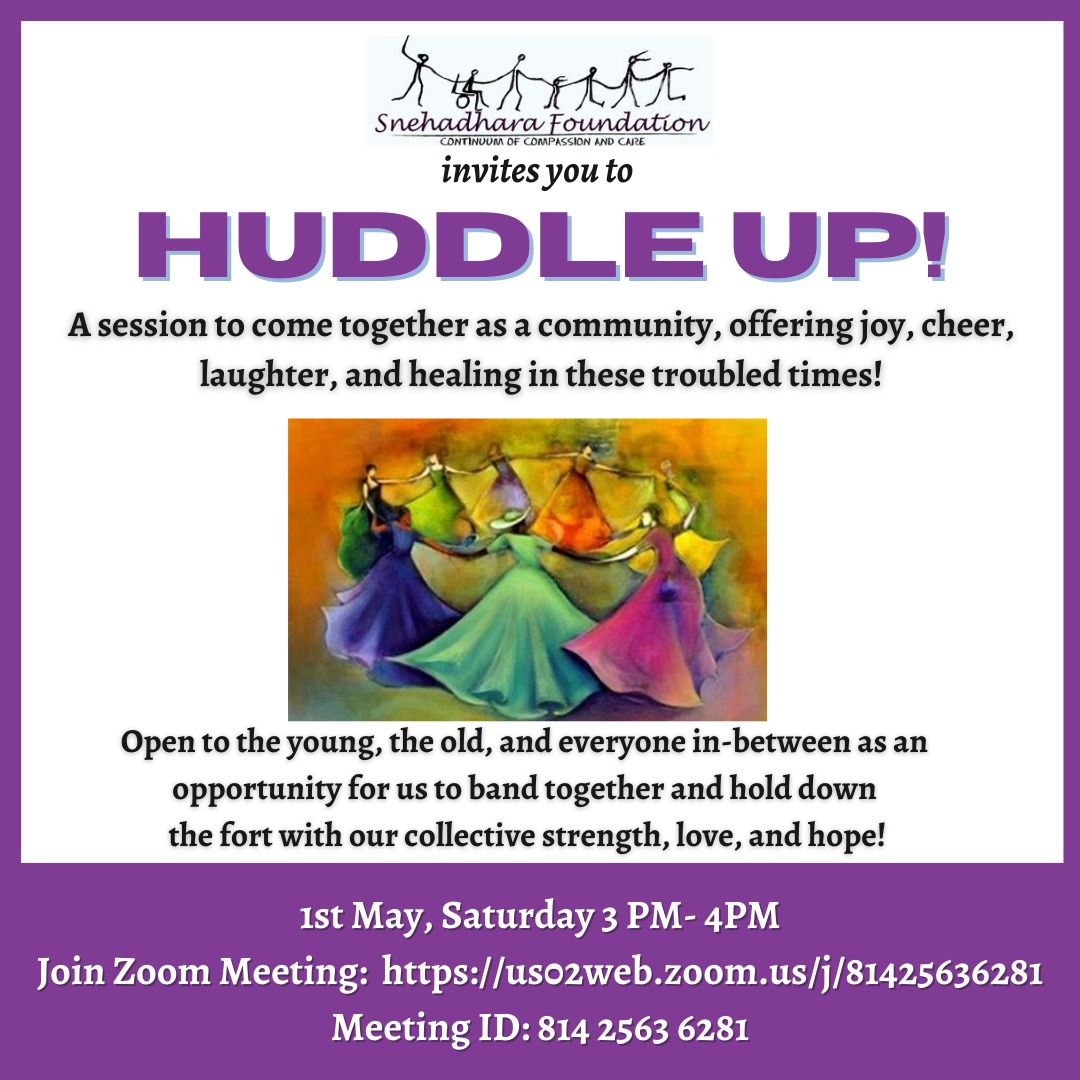 We at Snehadhara Foundation are trying to do our part to safely carry us through this whirlwind of worries by organising Huddle Up!, a session that reminds us that we have each other to talk to, to help us navigate these labyrinthine times and to remind us that there's still so much of cheer and joy in the world around us.