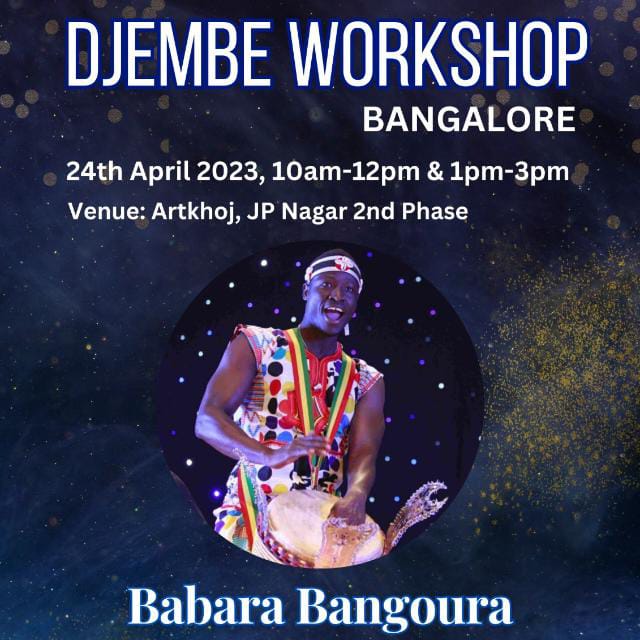 Djembe Workshop by Grand Master Babara Bangoura
This workshop is a reason for you to bunk work and come heal yourself first.
Djembe Grand Master Babara Bangoura is a highly respected djembe player and teacher from Guinea, West Africa. He was born in 1979 in the village of Kankan and started playing the djembe at the age of 7. Bangoura has dedicated his life to the study and preservation of traditional West African music, and is widely regarded as one of the greatest living masters of the djembe. He has performed and taught extensively throughout the world, and is known for his dynamic, energetic playing style and his ability to transmit the spirit and essence of West African music to his students. In addition to his work as a musician and teacher, Bangoura is also a cultural ambassador for Guinea, and has been recognized by the Guinean government for his contributions to the preservation and promotion of Guinean culture.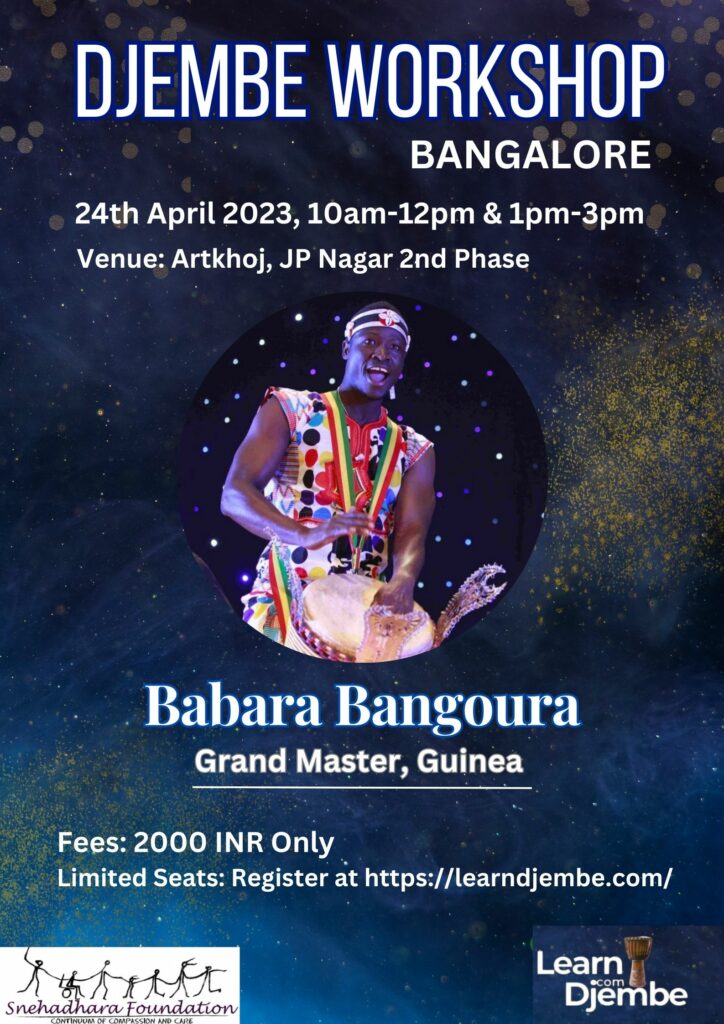 Come join this workshop and learn how to play the djembe from the Grand Master!
Location: Artkhoj, JP Nagar 2nd Phase
Workshop Fees: 2000/- INR for the workshop and 500/- INR for djembe hiring
Qualifications: You should know how to play the djembe beforehand (6months-1year experience required)