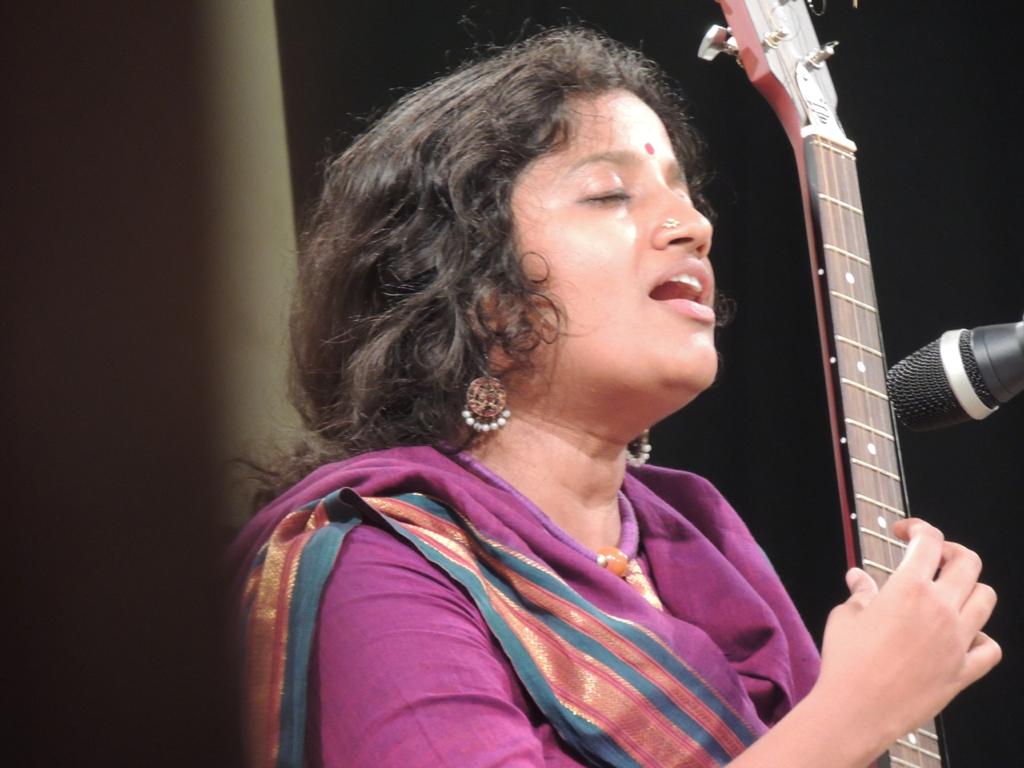 Houseful – Bindhu Malini Narayanaswamy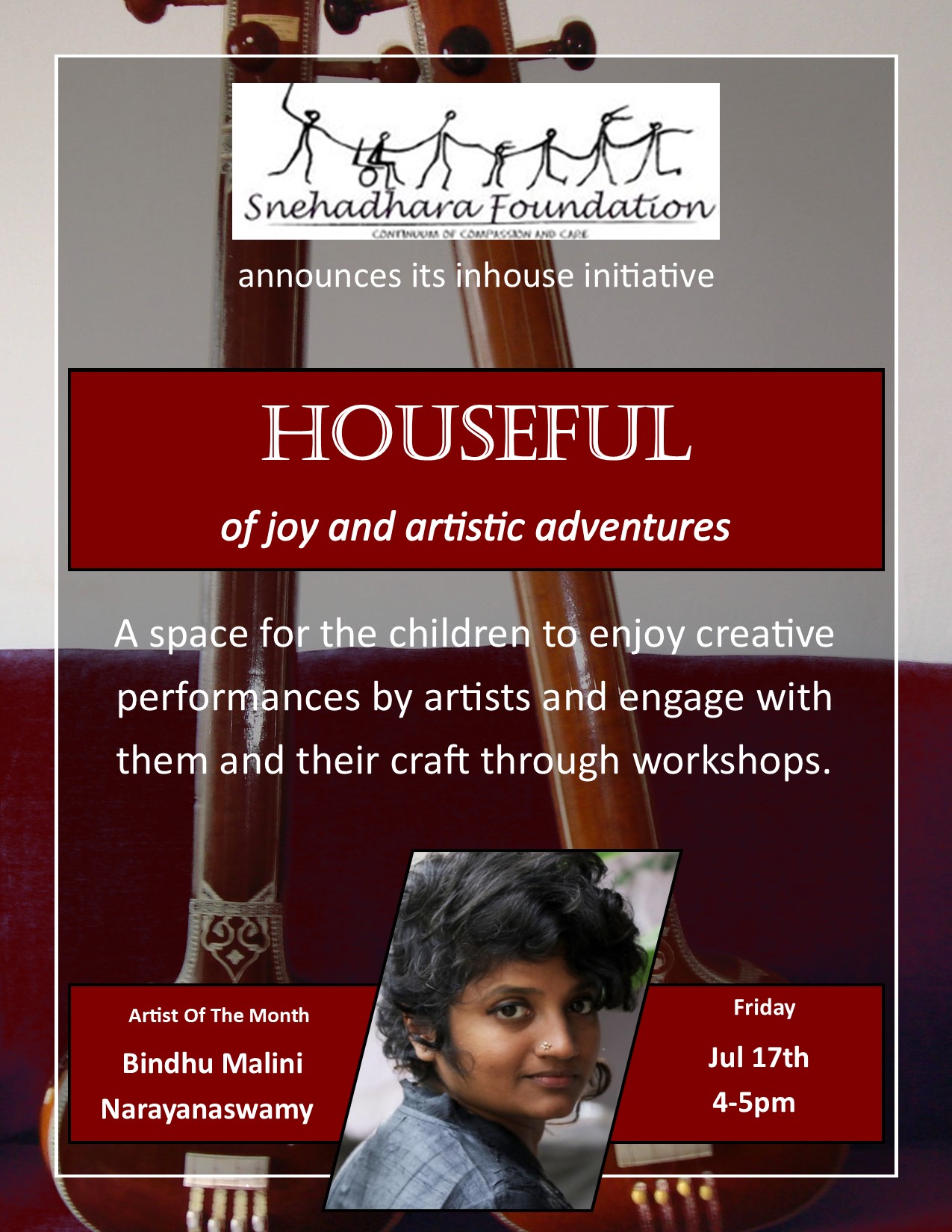 Bindhu Malini Narayanaswamy is a singer, composer. Bindhu is one of the few rare artistes who have pursued training in both Carnatic and Hindustani classical forms and yet has constantly strived to explore avenues outside of her strict classical roots to other forms and traditions in search of the pure soul stirring power that music has. This has given form to a more easy yet confident personal style for her as a performer.
Bindhu has composed and sung for feature films, documentary films, theatre productions, and independent albums in Hindi, Kannada, and Tamil.
She won the National Award and filmfare award as best female playback singer for songs from Nathicharami, a kannada film she composed and sung songs for.