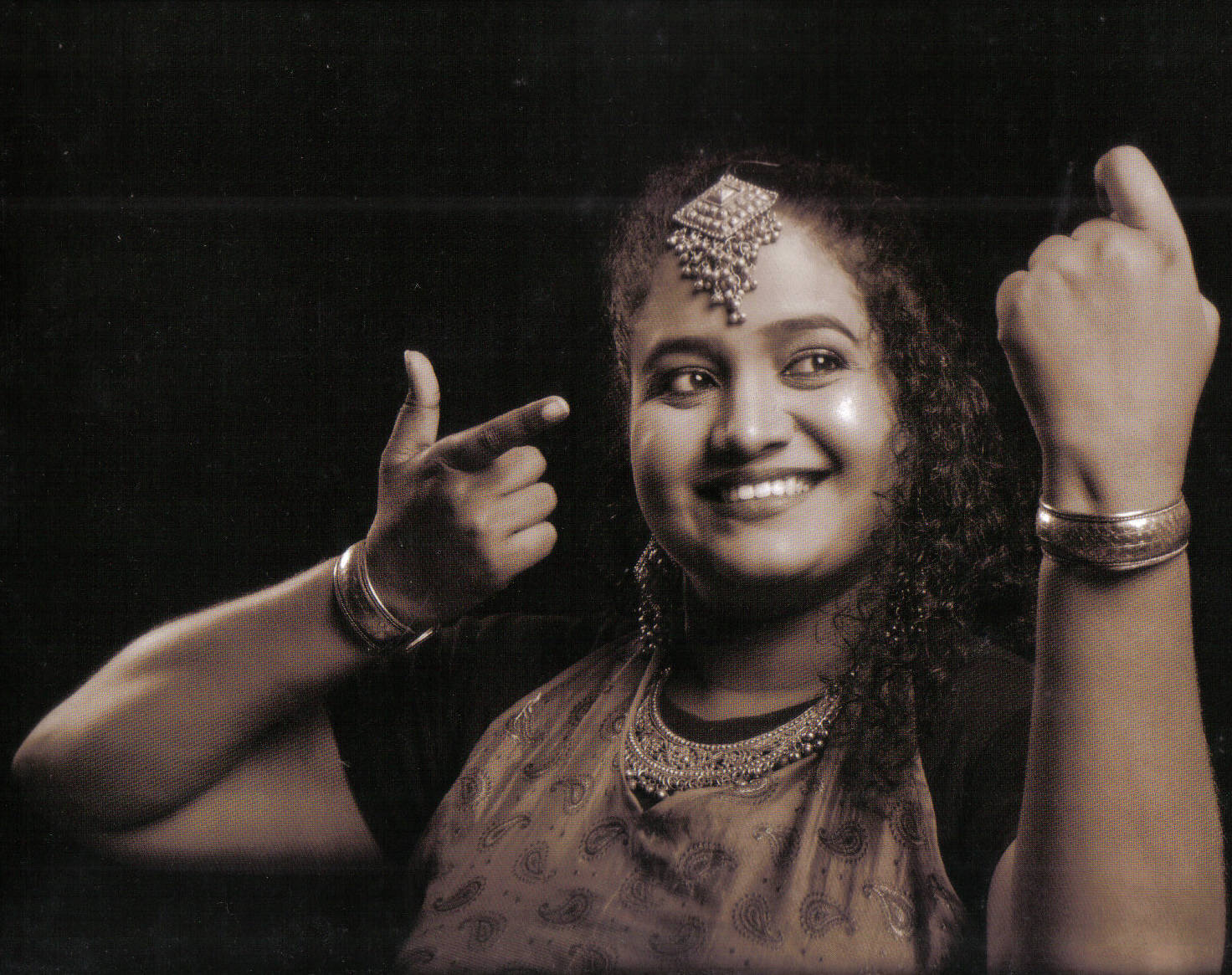 Houseful – Sneha Kappanna
Sneha Kappanna belongs to a genre of creative minds bridging the nuances of tradition, theatre, dance, and culture. She is a pioneer, in being the first woman to learn several dying folk dances of Karnataka which was reserved for men. She has researched, documented, revived several folk dances, and passes it selflessly to the next generations.
She is a Bharatnatyam exponent, actor, celebrated storyteller, folk-dance expert, researcher, and acclaimed choreographer.  Sneha is the Founder Director of 'Bhramari Dance Repertoire' which has completed over 600 shows. The troupe won accolades for performances at New Delhi, Haryana, Faridabad, Jaipur, Kolkata, Chennai, Odisa and Mumbai. Bhramari's landmark show "Swagatha Suswagatha" was produced by the Department of Tourism, Govt. of Karnataka. She has choreographed over 30 thematic dance productions like- Manujamatha Vishwapatha, Sharanu Janapada, Prakruthi Samskruthi, Bharatosav, Indigu Purandara, Sarvam Tvameva, Kavya Bhagina etc.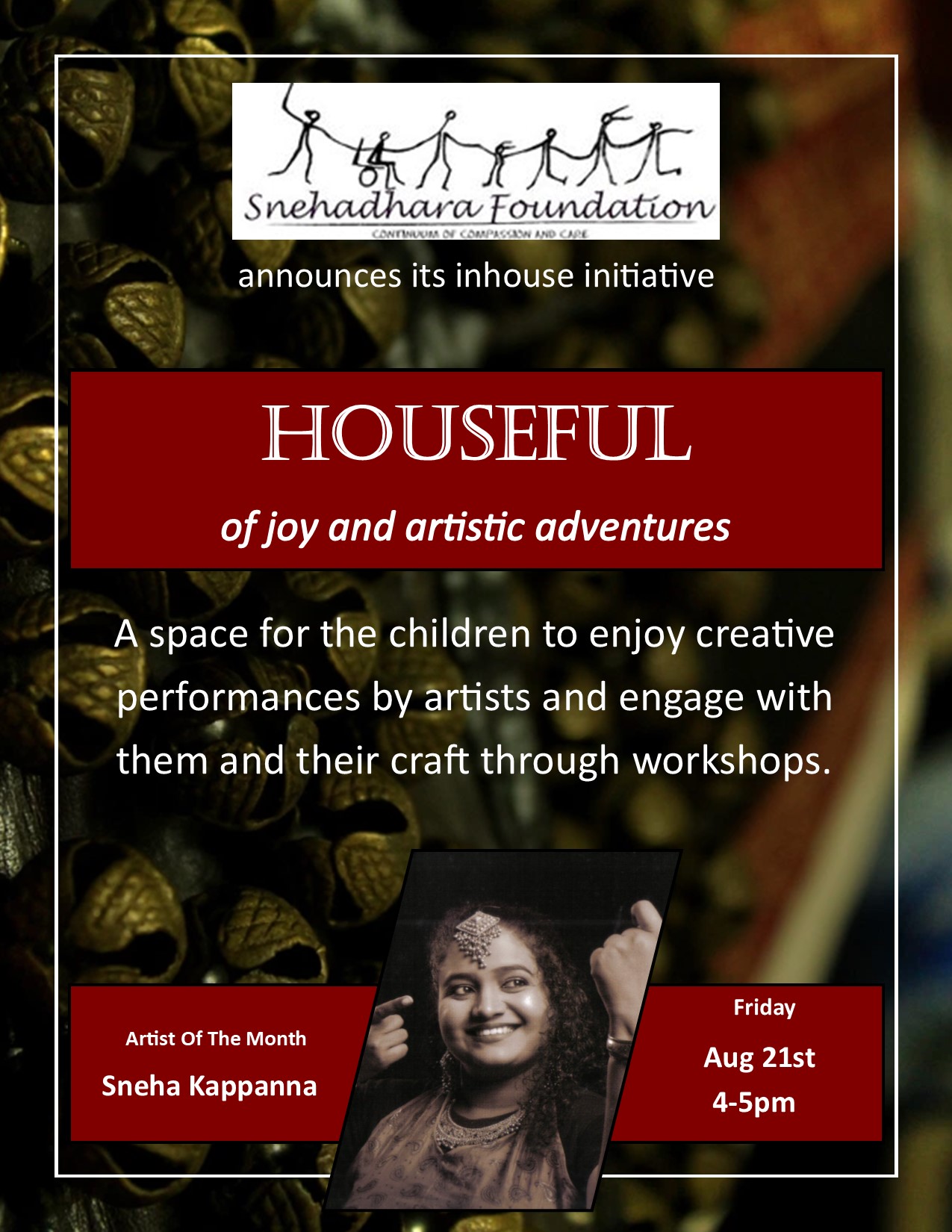 Sneha Kappanna, is a talented actress who has worked under several ace directors like T.N.Seetharam, C.R.Simha, Kavatar, Shiggov in several plays. She has won many awards from "Namma Sadakaru" by Karnataka Sangeetha Nruthya Academy to Achievement in "Group Choreography" by NrityaKalaMandiram.
A few landmark choreographic works of Sneha Kappanna –

Spectacular opening and closing ceremony for World Kannada Conference for AKKA 2010 at New Jersey.

Pathbreaking work, in choreographing over 60 Bangalore schools at the same time for 'The National principals meet' for Sahodaya – the CBSE initiative in 2003 and 2010

1000 children presented in a single production: 'Navarasa Ramayana' at Sri Kumaran's Children's Home and 'Karunada Siri' at Delhi Public school, East

 Unique choreography for wheel-chair bound and specially challenged children at Heart to heart foundation, Aruna Chetana, Seva in Action, Manonandana and JSS Sahana section

"Ninallade Matyaru Ellavaya" for 100 village children of Sanehalli Matta has been showcased across India.

Prestigious 'Janapada Bhagina' with over 750 folk artists for Suvarna Karnataka celebrations 2006 held at the Chinnaswamy stadium.

"Bappu Satva" for 150th Celebration of Ghandhi jayanthi at Rajbhavan
Sneha is the co-founder of 'Katha corner' which addresses storytelling and children's theatre who collaborate with Bal Bhavan, Indira Gandhi National Center for Arts and Nrutyagram. She is the Executive director for 'Kappanna Angala' an intimate auditorium in Bengaluru. Under which she curates the monthly classical initiatives – 'Nruthyabhanu', 'Alaap'; Neepathya series of workshops for performers and 'Tayiberu' workshop on folk tradition.