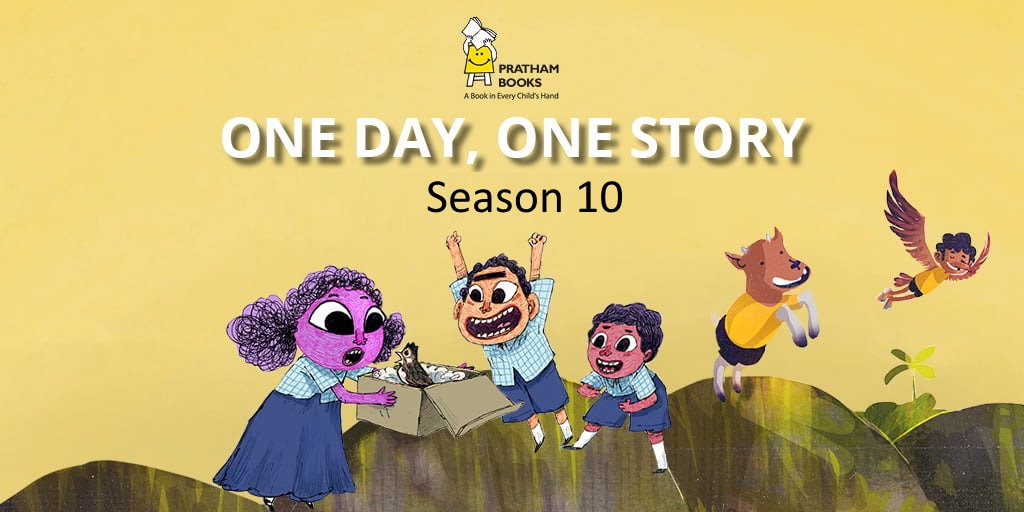 'One Day, One Story' organized by PNLIT, Snehadhara Foundation and Pratham Books
Storytelling is an art in itself, which has the power to teleport people in a myriad of different ways across multitude timelines, locations, and worlds even! All it takes is a listening ear and a committed storyteller to weave their magic and watch what unfurls. We at Snehadhara Foundation are proud and grateful to say that we get to experience this every single day with our children, and would love nothing more than to spread the happiness this brings us as far and wide as we can.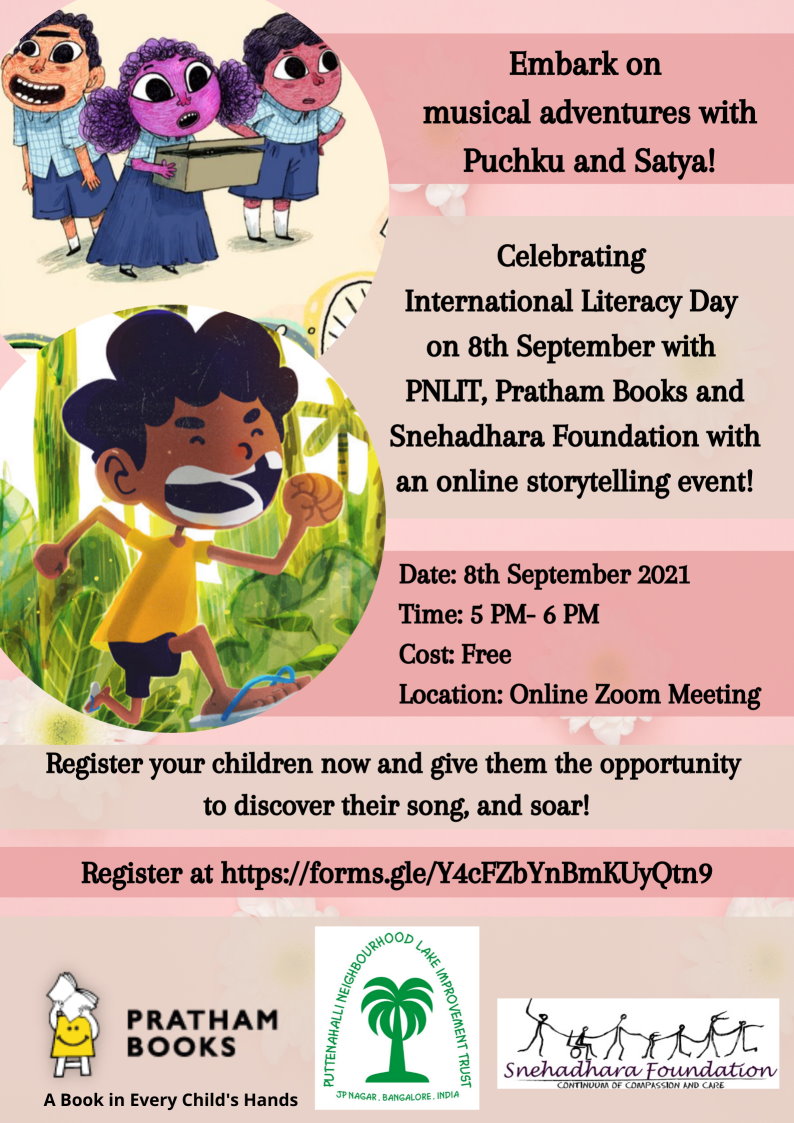 To that end,  we have been partnering with Pratham Books and PNLIT since 2013 and participating at the 'One Day, One Story' event hosted annually on International Literacy Day, September 8th. Usually, the event took place at the beautiful Puttenahalli Lake, swarmed with eager beavers awaiting captivating stories that enchanted the entire venue. However, due to the pandemic last year, the event moved online. Not to say that that didn't stop us from having our fun! We certainly had loads of it; howling with laughter at T.Sundari's antics in the story 'The Girl Who Could Not Stop Laughing', and equipping ourselves with techniques to calm ourselves along with Akku in the story 'Angry Akku'. This year is going to feature an online event as well and we're hoping to see you all and your family, friends, neighbours, and anyone you'd like to invite, at our session, where we have 2 super cute stories to narrate for you – 'Satya, Watch Out!', and 'Puchku Seeks A Song'. Already excited? Great, that's what we want to hear! Do register now!