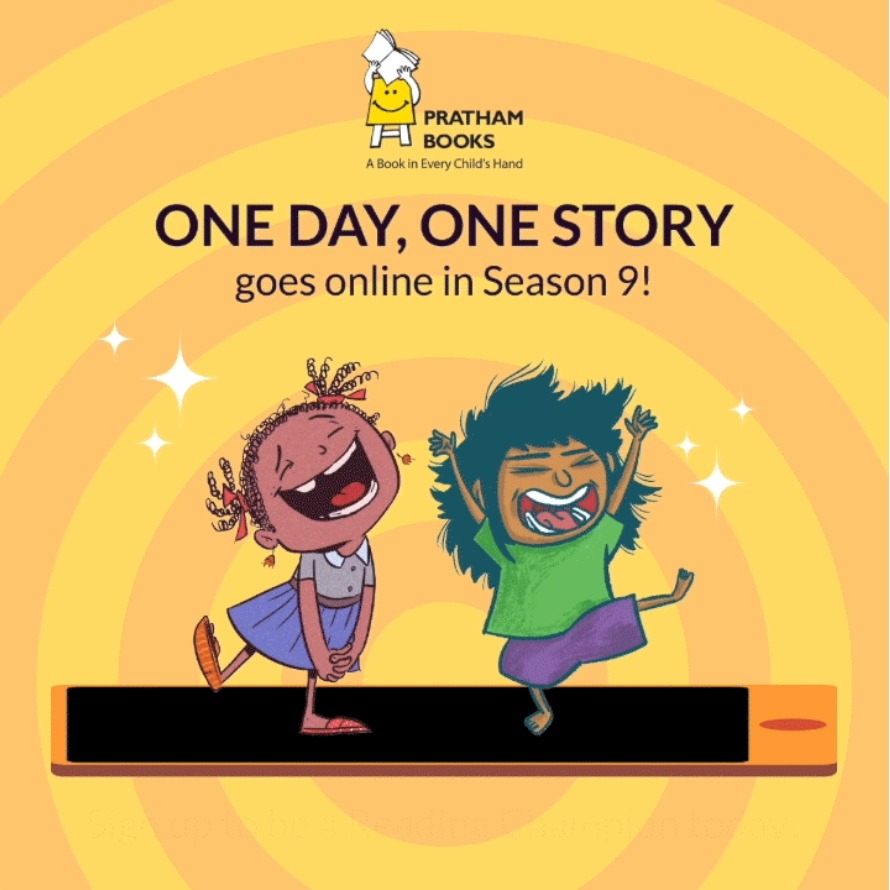 One Day-One Story
It is not something that can be explained but it must be experienced. This holds true for all that has to do with Arts as well. It transcends time and space, with imagination set afloat, no limit to where one can reach. As a storyteller, with every word an unthreaded map follows- a key for listeners to open their mind to a treasure trove of journeys.
At the Foundation, teachers and facilitators celebrate Teacher's day a bit differently each year. Snehadhara Foundation has been partnering with Pratham books since 2013 in the 'One Day-One Story' event. Each year we set out with a story, drums and songs, to reach out to schools and organisations around South Bangalore. Our intent is to use the arts; in myriad possibilities, whether to build acceptance or make connects within communities.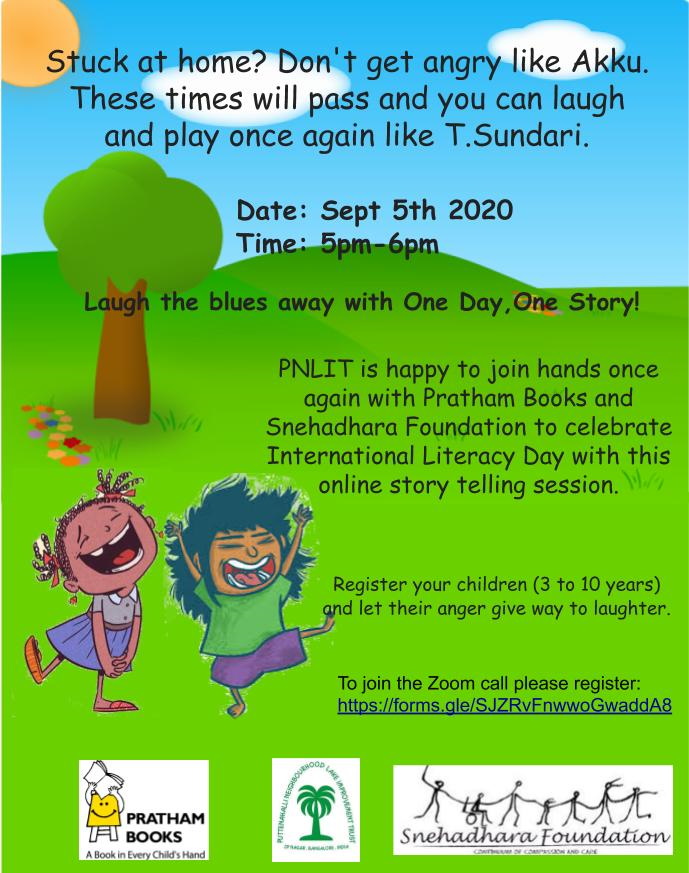 This year, we are so stoked to be back with Pratham books and PNLIT to rejoice in an online storytelling session. Just because we can't meet in person doesn't mean we can't meet at all! We have double the fun this time and are bringing you not one, but two stories that will be delivered through an interactive session that will get you roaring with laughter and fight away the blues with the help of T. Sundari and Akku. This is our way of paying tribute to teachers and celebrating that special day with the joy of learning.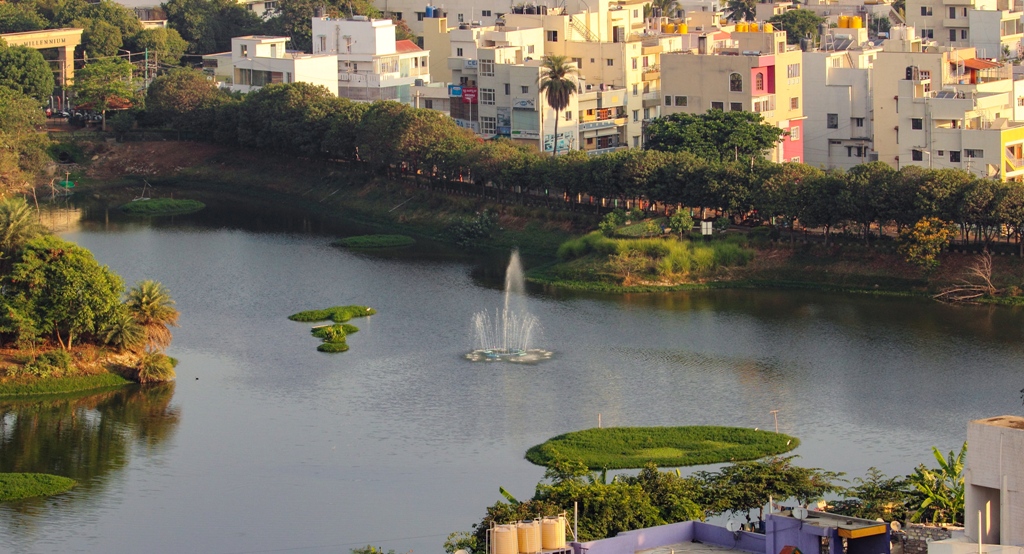 Aerial view of Puttenahalli Lake with fountain