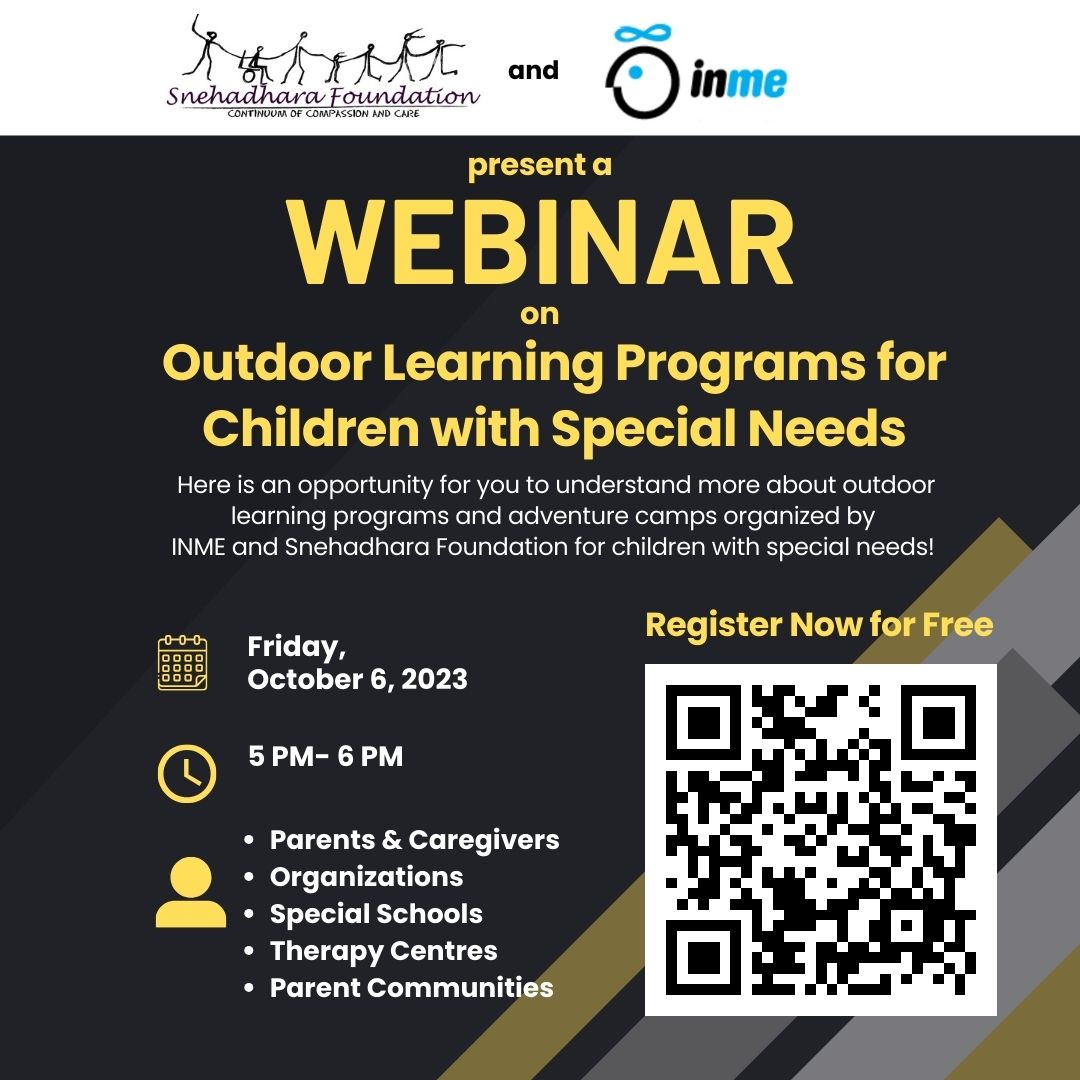 Webinar on Outdoor Learning Programs for Children with Special Needs
Here is an opportunity for you to understand more about these adventure camps organized by INME and Snehadhara Foundation for children with special needs!
We call upon parents and caregivers of individuals with special needs; organisations in the disability sector; educators; and anyone interested in exploring options for children with special needs in outdoor learning programs and adventure camps!
This webinar is a FREE EVENT!