"There is nothing more beautiful than someone who goes out of their way to make life beautiful for others."
Mandy Hale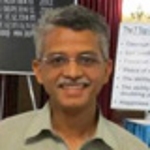 Ashirwad S Acharekar
If one had to put his passions in a nutshell, Ashirwad describes himself as a software Engineer by head; a drummer by hands; life skills coach and a trainer by heart with an ability to merge head, hands and heart in Engineering, Drumming and Coaching.
Also a Yoga practitioner, he tries to bring his expertise in designing exciting sessions on music, drumming, voice and ways of using healing through the arts. He has been actively conducting drum circles with different groups. Ashirwad is a tabla artist and has been involved with community programs as an artist. He also conducts sessions in tabla for children and adults. He brings in unique styles of facilitation that look at skills and sublter dimensions of engaging with oneself and the group. The' inner child' in us needs to be kept alive and this holds so true for him.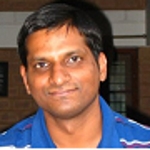 Ratnakar Baggi
Ratnakar is a keen observer of life and its many manifestations. He believes that each one of us is capable of making the truest connections to our inner selves by exploring our inherent abilities to the fullest. Ratnakar loves working closely with people and sharing life's experiences together.
Since early childhood, Ratnakar has been drawn to arts and culture. He is an avid follower of Indian history, Indian classical and Hindi film music and world cinema. He is currently dabbling in theatre and undergone formal training in theatre forms and techniques like Playback Theatre, Forum Theatre and Theatre of the Oppressed. He has been an on-stage performer for short and full length plays and also assisted in production work. He aspires to script and direct a full length film before he breathes his last. After graduating in Computer Science from NITK Surathkal, he worked as a software developer, program manager and release manager for product organizations in embedded systems, telecom and mobile applications.
Given his diverse background, at Snehadhara Ratnakar brings in the colors of life as he experiences them through theater and movement with our children and parents.