It takes a village to raise a child, undoubtedly, but we at Snehadhara Foundation know that it really is the rallying together of parents that ensures that a community is sustaining and thriving. For the community living setup is the basis of our Direct Care program, enabling the children to meet their own learning and therapeutic goals, through a lifestyle of independence and personal responsibility.
In this regard, having parents to support us through their presence and participation via volunteering in the kitchen, on the bus rota as well as on campus, through the various activities, has brought us all closer as a community. The children particularly look forward to having a parent onboard the Monday bus trip as it satiates their curiosity and gives the parent on duty, a chance to discover how our children gear up on the bus ride for a week of campus life. It provides a teaser of what the week holds for the the entire group here at Snehadhara.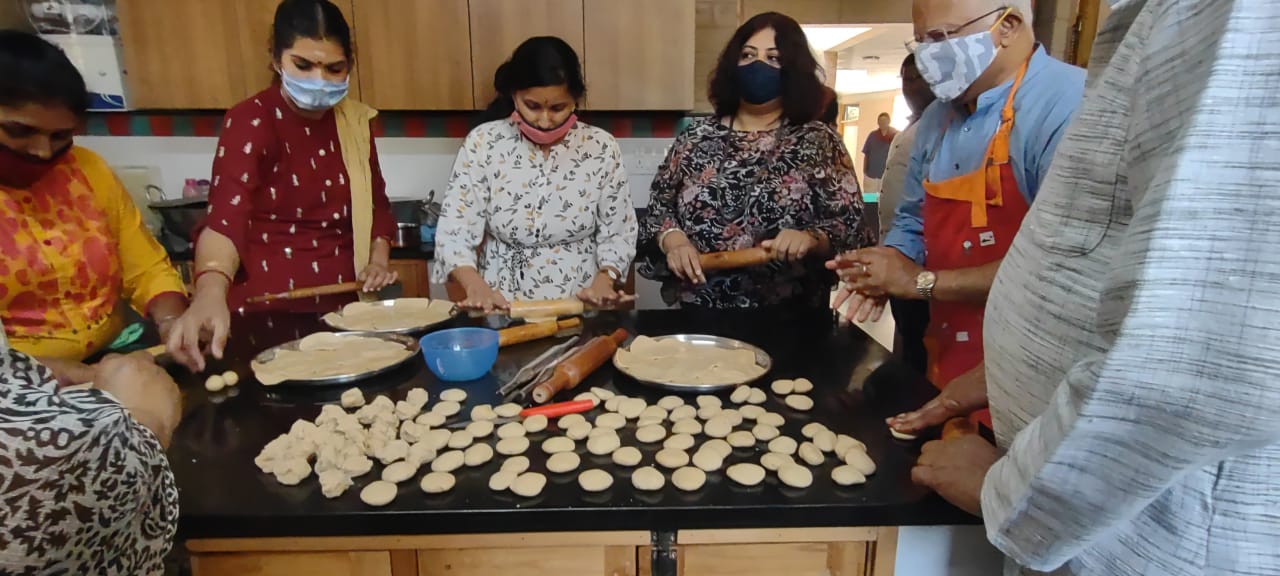 Do read an account of one of our parents at Snehadhara, Mr. Manish Jain, on how he experienced the day at the campus!
"The bus started at sharp 7am. The journey until the campus was fairly uneventful with the occasional child standing to clap, another doing a bit of rocking back and forth and the staff jumping up from their seats at exactly 8:25 to ensure another child gets their medicine at 8:30. We reached the campus at 8:50. The weather was absolutely wonderful and the last couple of days of rain had made the campus even greener. As always, the thought crossed our mind about owning a piece of land in Cliffton park and building our retirement home here. Reality dawned immediately that it was a working day and I need to check emails and finish off my office work so that I can save enough to own a piece of land here!
We were served Upma and Chutney for breakfast, followed by Tea. It was great to see the kids so settled first thing in the morning in campus. Guess No Monday Morning Blues for them. Given that our daughter knew that we are in campus and she was getting a bit restless to be with us, we decided to leave early from campus and head back to the 2nd part of our outing.
We walked until the main road, crossed over, and prayed to get some kind of public transport. As luck would have it, we didn't even have to wait for 5 mins and saw a private bus. It took a waving of hands to create a temporary bus stop for the bus. The bus seemed quite packed and i was a bit apprehensive about getting inside. But even before I could discuss my concerns, Sapna being Sapna, she was already inside the bus and I had no choice but to get in!
I have to admit that I haven't traveled much in a bus in the last 22 years and this was probably my 2nd bus ride in all those years. But it did bring back the memories of me taking the bus every single day while growing up in Bombay. There were beautiful Kannada songs playing on the speaker, the driver added his own melody by his constant honking and the terrible Nelamangala roads provided the additional beats with the rattling of the windows. All in all, I was very glad to have gotten in in the bus. We were supposed to get down at Nelamangala but looked like God wanted to ensure that we get enough time in IKEA. A quick check with the conductor and we realized that the bus was heading towards the city and it would drop us at Nagasandra Metro!!
As I end my write-up, it's time for us to get down from the bus and get into IKEA!"