Snehadhara Foundation
Snehadhara Foundation (SF) is a registered non-profit organisation. Located between earthy surroundings, trees and greenery on the outskirts of Bangalore, SF works out of a spacious campus which houses a semi-residential facility and teaching centre that also doubles up as an artists' retreat Centre. The pioneers of Arts Practices for Inclusion, Snehadhara Foundation believes that inclusion is the bedrock of a more compassionate and empathetic society. SF advocates inclusionary spaces where arts practices form the primary methodology of teaching and learning. SF aims to create an environment which welcomes, acknowledges, affirms and celebrates the value of all learners.
We have crafted three initiatives in pursuit of this goal: Direct Care, impART and Prajnadhara.
Prajnadhara
Prajñādhara's twin aims are to create inclusive spaces that celebrate neurodiversity by certifying students in Arts Practices for Inclusion (API) and Study of the Mind.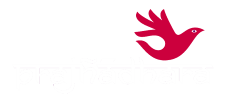 Direct Care
The Direct Care space of Snehadhara is our realm of caring, advocacy and inclusion practice. Respecting every child's unique needs, our programs are carefully designed to enhance their abilities and meet their therapeutic goals. Our aim is to address the social and independent goals of the children to meet their aspirations for life, vocation and livelihood along with nurturing a sense of social inclusion with arts.
Our Direct Care Centre works with children and adults with developmental disabilities that include Down's syndrome, Autistic Spectrum Disorders, ADHD, Cerebral Palsy, Mental Retardation, Speech Delay/Impairment, Learning disorders and mental illnesses along with their caregivers and families.
impART
impART, a division of Snehadhara Foundation is a platform that looks at interventions, methodologies and practices using the Arts  in schools, colleges, corporates and the community to create an inclusive society.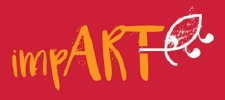 [facebook-page-plugin href="SnehadharaFoundation" width="1920" height="500" cover="false" facepile="false" tabs="timeline" cta="false" small="true" adapt="true" link="false" linktext="" ]

We want to eliminate economic status as a variable in receiving the care that children and adults with special needs deserve. So our program relies on voluntary contributions to bridge the gap.
We are enthused to seek Personal, institutional & corporate funding support to ensure that we have a sustainable financial model.