Our blog is the pulse of our responses to the experiences that the Snehadhara family shares together. From joy and laughter, tears and distress, adventures and magical moments, celebrations and reflection, introspection and humour – you will find much of our lives recorded here!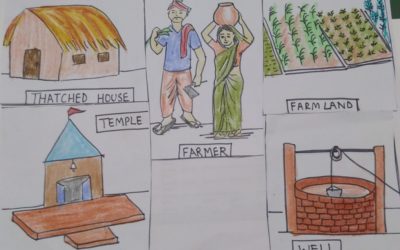 Peacocks, they say, are often troubadours of transition. They signal the arrival of the monsoons and dance to the new tunes of change. They're also a great indicator for rain, a trait that we found was tying perfectly with our new story of the fortnight: The Peacock...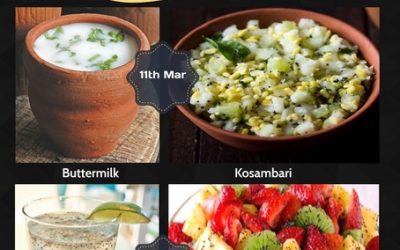 If the heat of the summer is sapping you, Café Obattoo's summer specials will put the spring back in your step. Our March flavours are focussed on keeping the fluid levels high so energy levels can follow suit. Juices and salads – sweet and savoury, tangy and tingly –...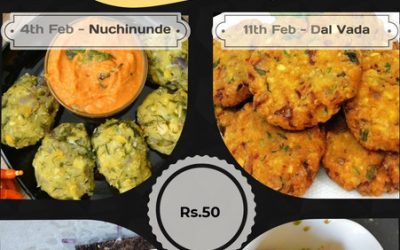 February will be a month of steaming and frying at Obattoo Café. We're focusing our culinary skills and imagination on lentils and cereals through this month's menu. The garnishing and seasoning will tingle and tease your palate. Dals soaked and steamed or dals soaked...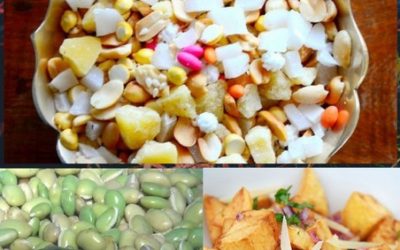 With the New Year our repertoire of ingredients is taking a leap at Cafe Obattoo. We are back with Chaats to entice your palate and once again the inventiveness of our Cafe Team is reflected in the diverse ingredients that inhabit the familiar chaats. Each time we...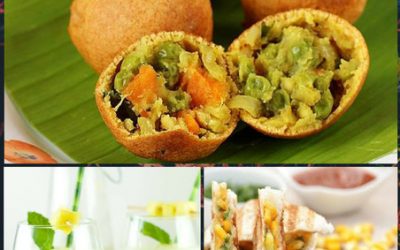 Each month sees the Cafe expand its range of flavours. The ingenuity of our Cafe Team is reflected in the diverse ingredients that inhabit the familiar sandwiches, smoothies and snacks. As we augment our skills this December with every new addition to the delicacies,...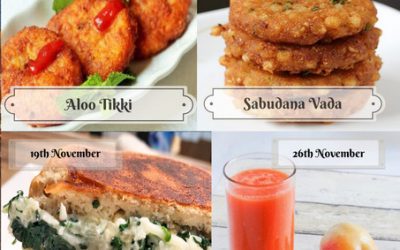 Cafe Obattoo increases its flavours in November. It continues to be inspired by the festive season retaining the traditional yet infusing the innovative zeal of the Cafe Team. We keep the focus on honing our skills with novel ways to present sandwiches, chaats and...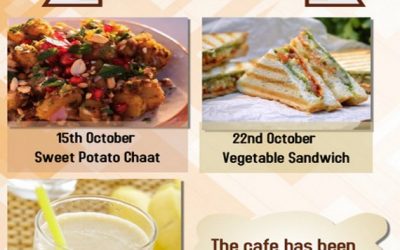 Our experiments with food at Cafe Obattoo are unabated. October brings with it innovation and creativity along with a sense of fun. Of course our focus on health and nutrition is unwavering and so we have been presenting foods that focus on specific food groups. We...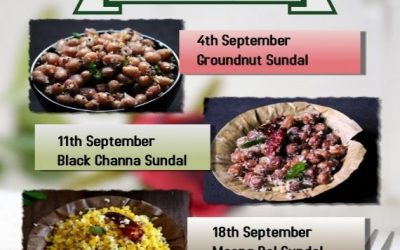 Our culinary journey now takes us into the traditional delicacies of Sundal. Sundal is a traditional South Indian dish (originally from Tamil Nadu) prepared for naivedyam (prasad) after pooja during religious festivals like Navratri and Janmashtami. At Cafe Obattoo,...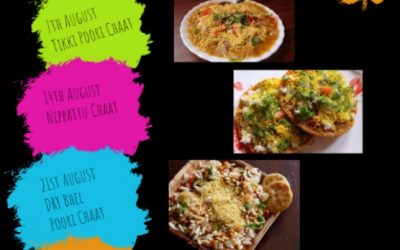 August brings with it something craveable—sweet, sour, tangy, spicy, and crunchy the inimitable street food- Chaat. Join us in our culinary adventure of Street Food Galore on Tuesdays.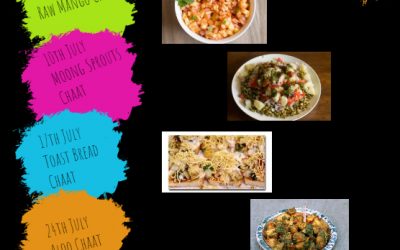 July brings with it spicy flavours and crisp textures in the palate of food. A hint of lime here a dash of colour there. Cooking with tanginess is what we shall explore this July. Join us in our culinary adventure of Crunchy July Chaats on Tuesdays.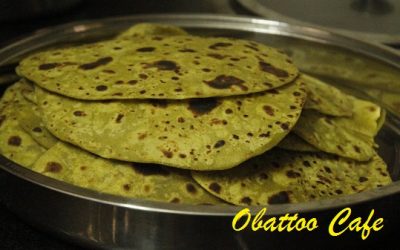 March brings with it subtle flavours and special hues in the palate of food. A hint of lime here a dash of colour there. Cooking with delicacy is what we shall explore this March. Join us in our culinary adventure of March Munchies on Tuesdays. Our team of chefs...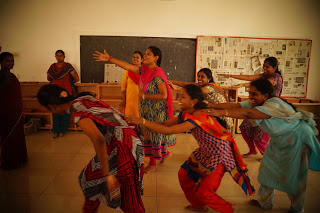 In our year long engagement with Kamala Niketan , Trichy we are working with the teachers in the schools to see how together we can look at arts as a tool to impart academic learning in classrooms. It has meant a lot of questioning, challenging existing methodologies...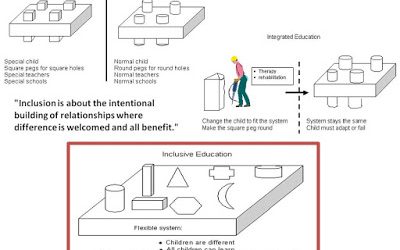 Inclusion classrooms are a wonderful concept but it takes a lot of training, patience and compassion on the part of these teachers. Because fully inclusive classrooms have students across the educational and developmental spectrum, ranging from typically developing...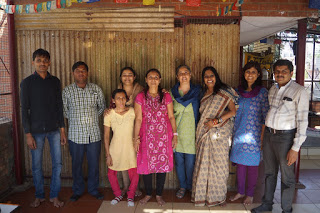 Gitanjali writes about her interaction with three organisations from Baruch, Gujarat and draws parallels to what Snehadhara is out to achieve.  We hosted a team of three organisations from Bharuch District- Gujarat today. Kalpana Ben, a special educator with Sarva...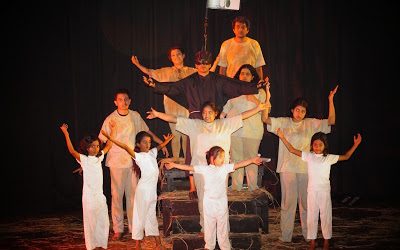 A new stage performance of George Orwell''s "Animal Farm" by Centre for Film and Drama (CFD) in collaboration with Snehadhara Foundation was performed at Rangashankara, Bangalore on 21st & 22nd October 2015. The 18 member cast of the play included  children from...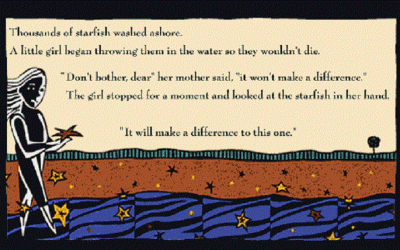 I have often tried to understand what this word 'inclusion' means. As I was reading up, I came across its many definitions. I felt that getting down to the act of defining it, itself echoed 'Exclusion' the loudest. Some thoughts on inclusion I came across were:...
In keeping with the spirit of Christmas, we are more than delighted to welcome ACTS Harmony, the choir of the ACTS Secondary School, to our Centre for the second time. Bringing their spirit of cheer, the energy of their love and truly inclusive spirits, the children...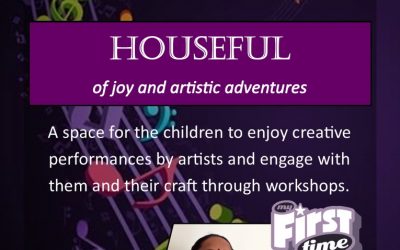 Swaathi is a member of the senior group at Snehadhara Foundation. Her passion and inclination for music have been carefully cultivated and shaped over the last two years that she has spent here. As she now stands at the helm of change and prepares to become a...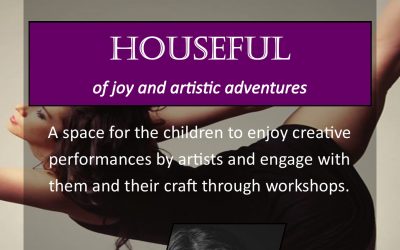 Adrienn Izsépi is a Hungarian choreographer, dancer and teacher. She trained in Budapest and Vienna in a file of contemporary dance, modern dance techniques, classical ballet and jazz. In 2007 she won a European championship in Germany. She has been active as a dancer...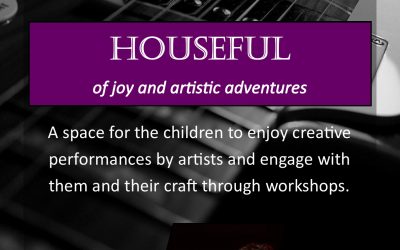 Formed by singer/songwriter Bindu Subramaniam, termed as a "third generation prodigy" and violinist/composer Ambi Subramaniam, known as "the new king of Indian classical violin," SubraMania fuses traditional Indian music with elements of pop, rock and jazz, to create...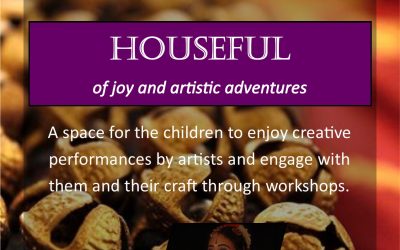 Asha Sarella is a Bharatanatyam dancer. She has embodied her passion for dance from the tender age of four, with the blessings of her gurus - Karnataka Kalashree Sathyanaraya Raju, Guru Jyothi Pattabhiram, Guru Karnataka Kalashree Bhanumathi, and Smt. Leelavathi...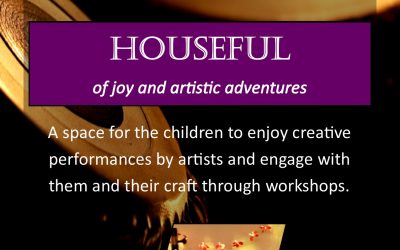 'Houseful' creates artistic experiences that allow us to be touched by another's creativity, while personally engaging in the process of co-creating with a performer. This month we are delighted to welcome Arpita Gaidhane, a Baul practitioner, to share her songs with...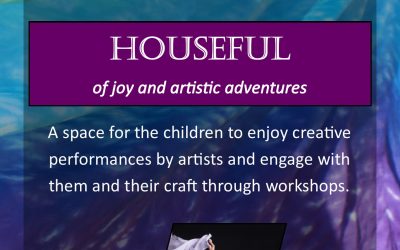 'Houseful' creates artistic experiences that allow us to be touched by another's creativity, while personally engaging in the process of co-creating with a performer. We're delighted to welcome Debapriya Das, a belly dancer, to perform at Houseful in July 2019....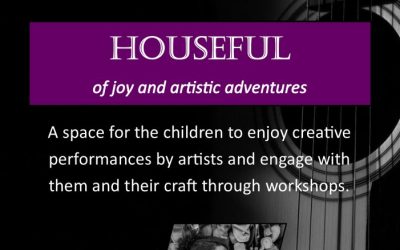 'Houseful' creates artistic experiences that allow us to be touched by another's creativity, while personally engaging in the process of co-creating with a performer. We are super excited to begin this year's artistic adventures with Vasu Dixit! Vasu's open-throated...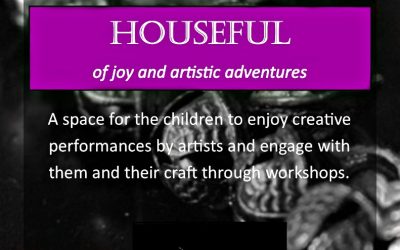 'Houseful' this year has allowed us to grasp the nuances of performances by artists and to revel in the sharing of their craft, thus revisiting the artist in ourselves. In March, we conclude this year's Houseful event with another expression of creativity. Our artist...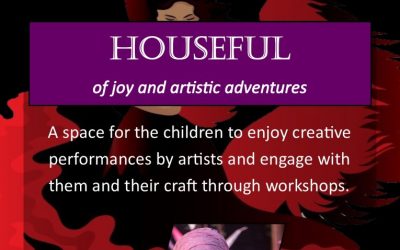 We continue our journey of creativity in February with our next 'Houseful' event where we invite artists to explore artistic spaces with us through their craft. Our guest this month is Archana Kumar.  Archana Kumar is an independent performing artist, who prefers to...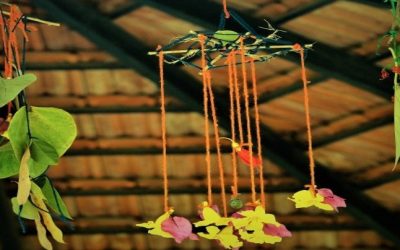 This week's The Right Approach traces the development of educational policies, legislation and programmes framed for achieving the objective of Education for All. The Right to Education guaranteed under the Indian Constitution inserted after the enactment of The Right...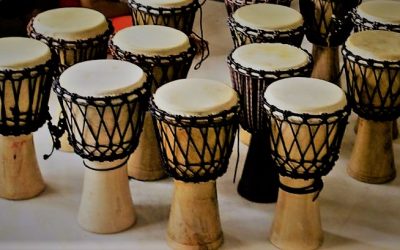 The Right of Children to Free and Compulsory Education Act, 2009, also known as the Right to Education Act (RTE Act), a Fundamental Right under  Article 21A of Indian Constitution. The major highlights of the RTE Act are: It ensures free & compulsory education to...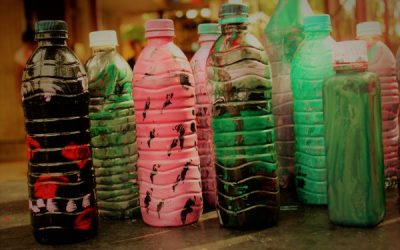 This Week, 'The Right Approach' is back with part two of the Right to Education blog which covers the provisions entailed under the Right to Free and Compulsory Education Act, 2009. The right to Education was made a fundamental right under part III of Indian...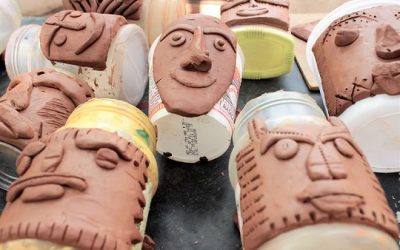 This week's blog reflects the importance of primary education, right to education and its incorporation as a fundamental right in the Constitution of India and how inclusive education for children with special needs is the ultimate goal of envisaging this legislation...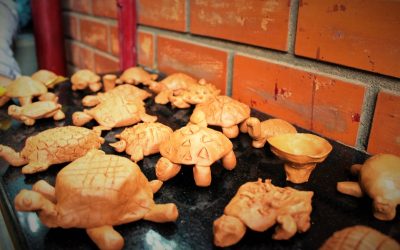 In this edition of The Right Approach, we are trying to understand the ground realities through analysing census data concerning persons with disabilities. This analysis is important as it will reflect the areas which need to be addressed by the government and in turn...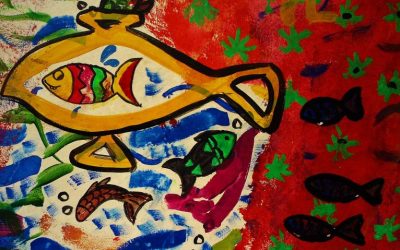 The second in a series of blogs that enables us to learn more about the world of disabilities. This blog, in particular, intends to share information on UN Convention, understanding of disability and disability rights from diverse sources. This gives insight into the...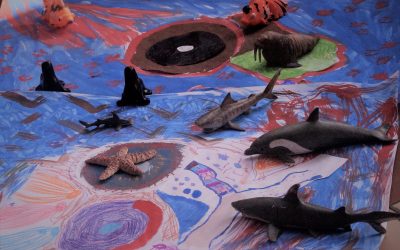 This is the first in a series of blogs which will enable us to delve deeper into the world of disabilities. The intent is to access information from diverse sources to expand our own understanding through a variety of lenses. A larger and more informed picture would...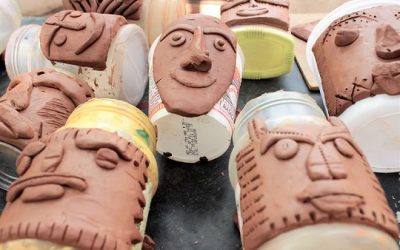 The rights of a person with disability act 2016 was passed by Lok Sabha on 16th December 2016 after it was passed by Rajya Sabha on 14th December 2016. It received the presidential assent on 27th December and has replaced the Persons with Disabilities (Equal...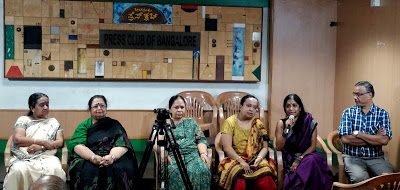 At a press conference today at Press club , Bangalore titled 'From partially opened doors to fully opened doors-A major proactive step from CBSE, HRD Ministry, India'. The panel had Mrs Krishnaswamy, Spastics Society, Karnataka, Dr. Indumati Rao, CBR Network, Mr....
No Results Found
The page you requested could not be found. Try refining your search, or use the navigation above to locate the post.